Hi One Young World,
My name is Fritz Lensch and I'm a Breakthrough Facilitator and Founding Fellow of Neonseeds. As a fellow, I recently had the pleasure to meet some of your Managing Ambassadors in a group coaching setting with Neonseeds.
We're a fellowship of leadership professionals committed to taking radical action to build a sustainable and peaceful world. Our mission is to accelerate the United Nations' Sustainable Development Goal 17 - Partnerships - by creating an online space where we can connect, learn and grow together in monthly gatherings.
Last month we invited Maria, Saida, Iki and Mary Helda into this space exploring how they want to grow as human beings this decade and what that means for their leadership today.
We'd like to share some of the insights that emerged on leadership in the session with you. All the best and good luck!
Today, to be a leader is to be in service to humankind.

Your service makes you legitimate and immune to imposter syndrome.

Leaders see and act on what is needed – both for themselves and the world.

True activists embody both selflessness and a great deal of self-care.

Selflessness requires you to be devoted, hopeful and shift your expectations.

Devotion needs self-discipline to manifest into the world.

Discipline in the form of consistency is key, not speed.

Consistency is an expression of self. Ask yourself who you want to be.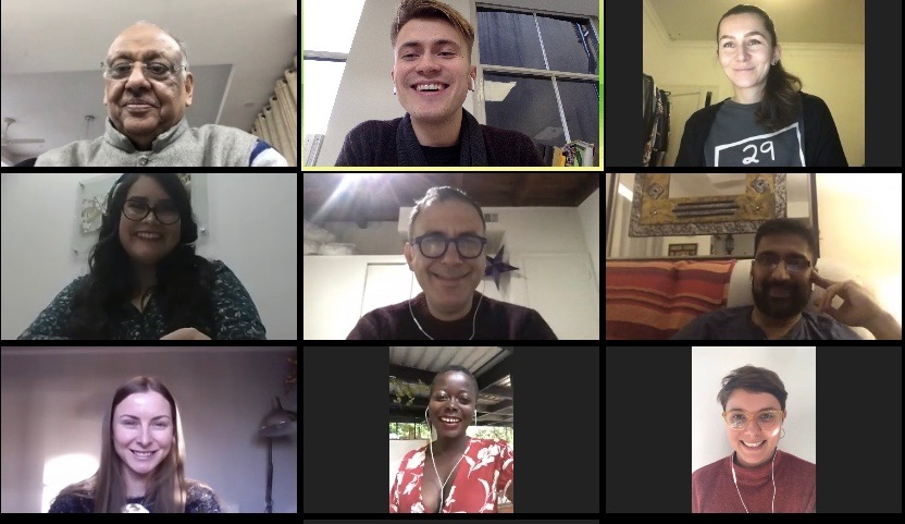 "Today was extremely beautiful and put things into perspective for me. Let's just say that I'm feeling pumped now to take on the New Decade."
— Mary Helda Akongo, East Africa Coordinating Ambassador from Uganda
"Today felt very special. I'm taking back insights from the fellows about being kind to myself, trusting my senses, standing well on the ground, believing in myself and others and improving what has already been created."
— Saida Ibrahimava, Eastern Europe Coordinating Ambassador from Russia
"This is definitely one of the highlights of my year. I felt listened and understood and was guided through the discovery of insights, rather than told what to do or think. I leave the session with actionable takeaway such as overcoming imposter syndrome by understanding and embracing that we not only have the legitimacy to take action, but it is also our right and expectation to do so as the generation that will change the world. An eye-opening experience."
– Maria Villela, Managing Ambassador at One Young World
Keep in touch with One Young World on social media: