A solution to growing healthcare issues in Colombia
Diana Quintero is a business professional passionate about unleashing entrepreneurship power for building sustainable solutions for social challenges, especially in access to healthcare and rural development.
She co-founded BIVE in 2012, seeking to develop a sustainable solution to growing healthcare problems in Colombia. BIVE facilitates access to timely, high quality and affordable private healthcare for more than 21,000 Colombian people, the majority being from low-income coffee grower families.
Diana is the winner of Lead2030 Challenge SDG3: How do we fight the growing burden on non-communicable diseases? supported by One Young World partner AstraZeneca.
OYW: How has your work been impacted due to COVID-19?
Diana Quintero (DQ): COVID-19 forced us to explore new methodologies to deliver our essential services since we could no longer operate our programmes as they were. For example, Bive normally sends a team to rural communities in Colombia to deliver healthcare services and conduct health education programmes, but the measures implemented to prevent the spread of COVID-19 restricted us from doing that. Additionally, Bive is partnered with a number of local hospitals who rightfully needed to focus on the response to the pandemic. A portion of our work is also to go into schools to run educational programmes, but schools were forced to close, which meant that health education programs conducted in classrooms needed to adapt to the new conditions.
Our response was to engage youth health community leaders trained by our Project Bive tu Ruta 13 (Lead 2030 winner) through social media and digital communication (Facebook, WhatsApp) using virtual challenges and games. This new methodology helps youth multiply their acquired knowledge in healthier lifestyles and cardiovascular health in their families and within communities. 
To ensure Bive's continued success and support during COVID-19, we have leaned on the wider community and health professionals, who were tasked with providing rural areas with resources and other preventive measures. Bive pushed communication technologies to be at the forefront to increase accessibility for those based outside of major cities.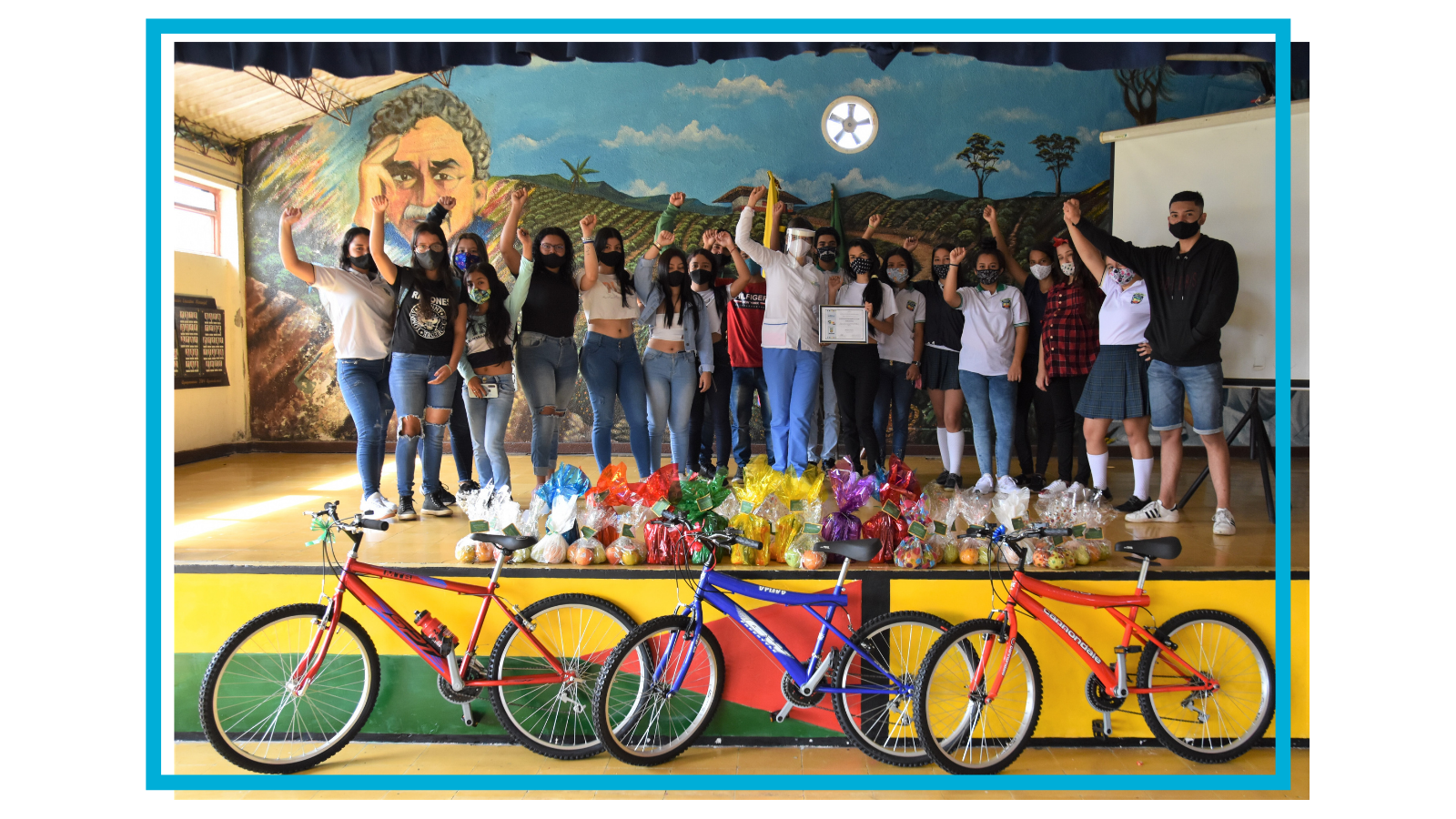 OYW: What has the impact of your work been?
DQ: Bive launched the Project "Bive sin Coronavirus" which aims to support the rural population in the prevention of infection and early detection of COVID-19. Up until this point, Bive has reached 51,400 farmers in 6 regions of Colombia using key three strategies: Firstly, building capacities in farmer associations to implement biosecurity and preventive measures to continue their operation through the provision of personal protective equipment and technical assistance. Secondly, conducting educational and information activities with rural communities to prevent the spread of COVID-19 using SMSs, and Radio Broadcast. Third, providing health guidance services through Bive's user lines (internal call center) to provide adequate information about COVID-19 and advise rural communities with step-by-step guides when dealing with suspected and confirmed COVID-19 cases. 
OYW: Why is it more important than ever to address SDG3?
DQ: COVID-19 has unveiled significant health disparities and has presented the fragility of healthcare and social protection systems, even in high-income economies. Closing healthcare access gaps and moving towards more inclusive healthcare systems funding models are essential to ensure the health and wellbeing of all.
We have seen how digital health is a key driver to close health disparities. Why does a farmer need to spend eight hours traveling from their small town to the nearest city to access healthcare? It is possible (in most cases) to provide this service using telehealth, even with basic mobile phones. From this perspective, we need to challenge the status quo and the traditional way in which people access healthcare and how services are provided. We must scale-up evidenced-based technologies and their integration with healthcare systems.
Finally, COVID-19 has "advocated" for the critical role of health in development. Even when there is a lot of evidence about the high returns of health investment, in a lot of cases health continues being under-budgeted. COVID-19 evidenced that health is essential, healthcare is a fundamental human right and a health catastrophe can unleash or worsen the most pressing social challenges. In this sense, addressing SDG 3 is a non-negotiable starting point towards a more prosperous, peaceful, and inclusive society.