On June 24 2017, 60 social innovators will simultaneously be featured in 50 of the world's leading newspapers. This is Impact Journalism Day, which reaches 100 million readers every year. To extend the impact of this fifth edition, newspapers have been working with the support of well-known influential parties as well as large international organisations.
Founder and organiser of this unique awareness-building project, Sparknews is hoping to awaken the creativity, optimism and urge to act which lies in all of us, in order to address the environmental and societal challenges to come.      
The largest international editorial operation for solutions
On June 24 this year, 50 of the world's leading newspapers (USA Today (USA), Asahi Shimbun (Japan), Le Figaro (France), AJ+ (International), The Hindu (India), City Press (South Africa), Folha de Sao Paulo (Brazil), El Pais (Spain), The i (UK), La Nación (Argentina), etc.) will simultaneously publish 60 articles on little-known men and women who devise and develop sustainable solutions for the major global challenges as defined by the UN: better access to health and education, respect for the environment, good nutrition, sustainable energy...
Some examples of the stories to be published on the 24th June:
Yacouba Sawadogo – The Burkinabe farmer who held back the onset of the desert with the help of a special technique involving termites.
Graviky Labs – A young Indian engineer's innovative project, shaking up street artists from all over the world with an ink created from car exhaust.
Ensemble Zohra – The incredible tale of Afghan musicians who use music to embody their liberation and culture beyond their borders.
Qmilk – The startup of a German biologist, revolutionising the textile world with a fibre she created using turned milk.
billionBricks – A collective of designers from Singapore who develop housing for refugees.
Jeplan – A forward-thinking Japanese innovator, transforming textile waste into fuel for the cars of the future.

Spreading word of these stories to restore confidence in a better world
In bringing together the power of the leading newspapers and the networks of well-known, socially committed figures, Sparknews hopes to reach the public all over the world, and through this build an optimistic momentum which can awaken an urge to act; both within and beyond our borders. The stars of the day, these ordinary men and women, show us with their work and commitment that change is both possible and accessible. On their own scales, they have found ways to develop sustainable solutions for the issues affecting their everyday lives.
These solutions then provide sources of possible inspiration for neighbouring populations who face similar difficulties.
The newspapers, often condemned for their negative approach to news stories, come here to act as scouts for promising solutions as well as diffusors for these inspiring stories.
The work is carried out in collaboration with artists, politicians, leaders of institutions and major corporations, all of whom share the same conviction. A better world can only be built together: consumers, craftspeople, farmers, industry workers, families, politicians, business people, engineers...
The program is also an effective learning tool, with a clear presentation of every global issue (the UN's goals for sustainable development), including key facts and figures, as well as the innovative solutions which leave us better prepared for facing these major issues.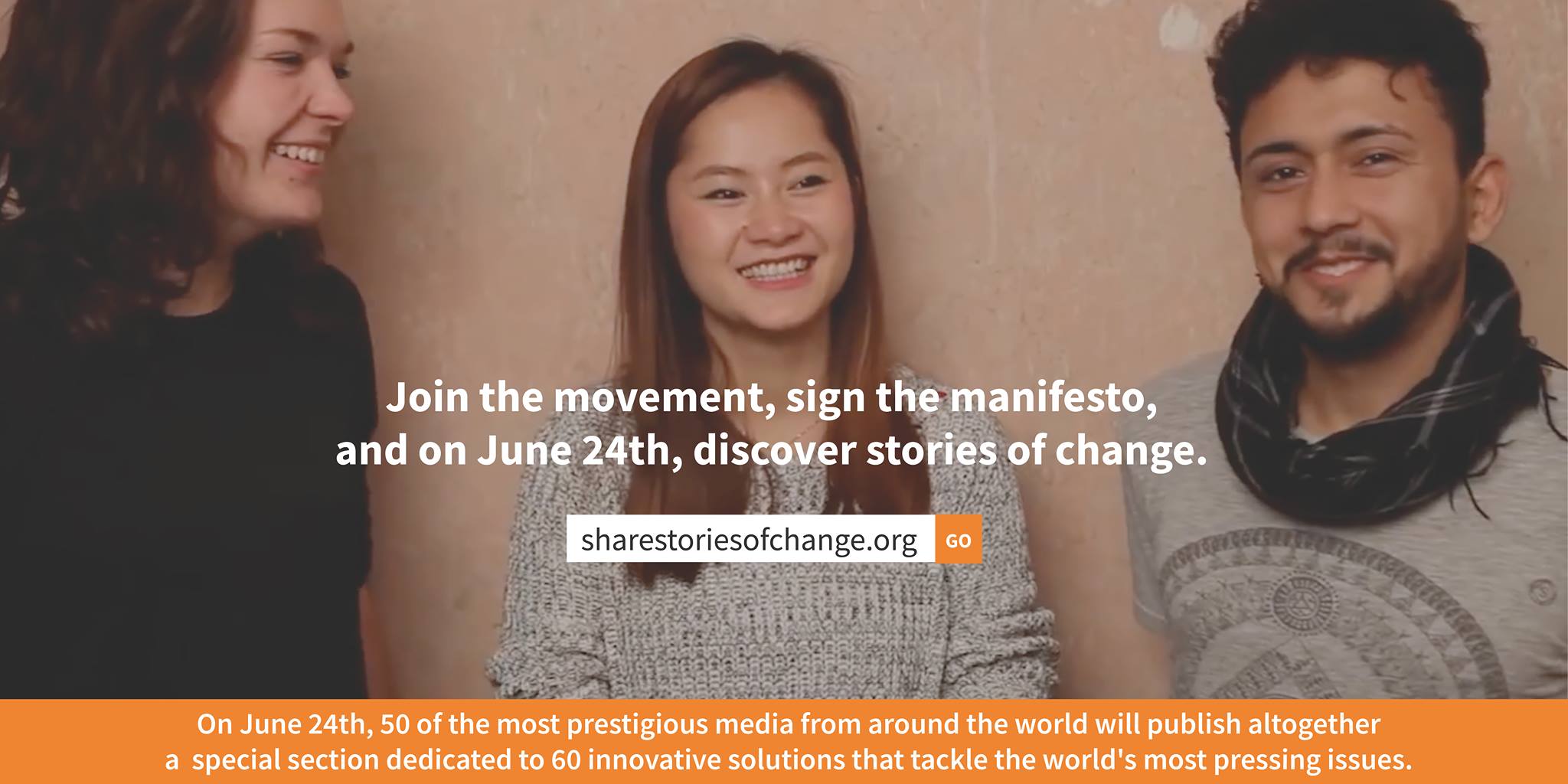 A solutions accelerator
This program is also a powerful tool for encouraging the reproduction of solutions in the different media partner countries. Since its creation 5 years ago, Impact Journalism Day has shone the light on more than 350 "solutions", or projects.
Of these projects, more than half were being published for the first time.
93% noted a boost in their visibility (traffic on their websites and social media pages, emails...)
In 2016, 56% had been contacted by readers who hoped to support their projects by proposing voluntary work, donations, advice for development or for partnerships...
1/3 of the projects recorded a boost in their development; seeing equivalent projects created abroad, solid investments, commercial contracts...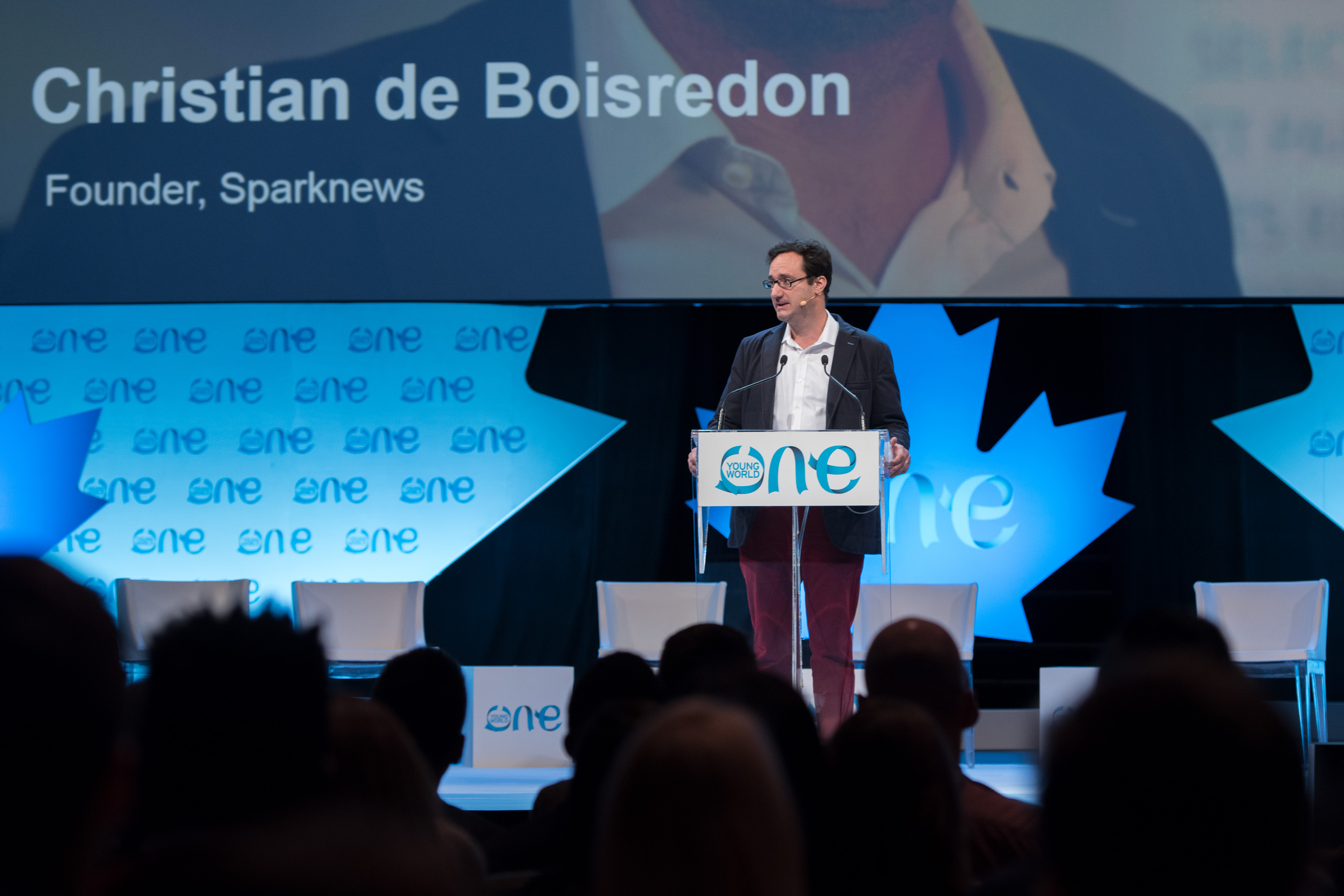 Some ambassadors and key messages
"Multilateralism and collective action are the only ways to fight climate change", Mary Robinson, Climate Justice Ambassador and Former UN High Commissioner for Human Rights, Ireland
"The media can bring new hope to individuals, and individuals can change the world", Pr. Muhammed Yunus, Nobel Peace Prize
"Commitment builds the vitality of tomorrow's world", Yann-Arthus Bertrand, Photographer
"A solution based journalism highlights the initiatives which will allow the world to reach the sustainable development goals. They are a major resource for inspiration, hope and action", Elyx by YAK, digital ambassador for the UN
You too are part of this movement!
We offer you many ways to tell our story:
Verbatim records and possible interviews with our ambassadors and media partners
Interviews with the leaders of Sparknews
Interviews with the project leaders
A study of the impact of the 2016 edition
Pictures and computer graphics of all the Sustainable Development Goals
A teaser video from the program with excellent images filmed by the Good Planet foundation
The manifesto which stands for this global movement, translated into 16 languages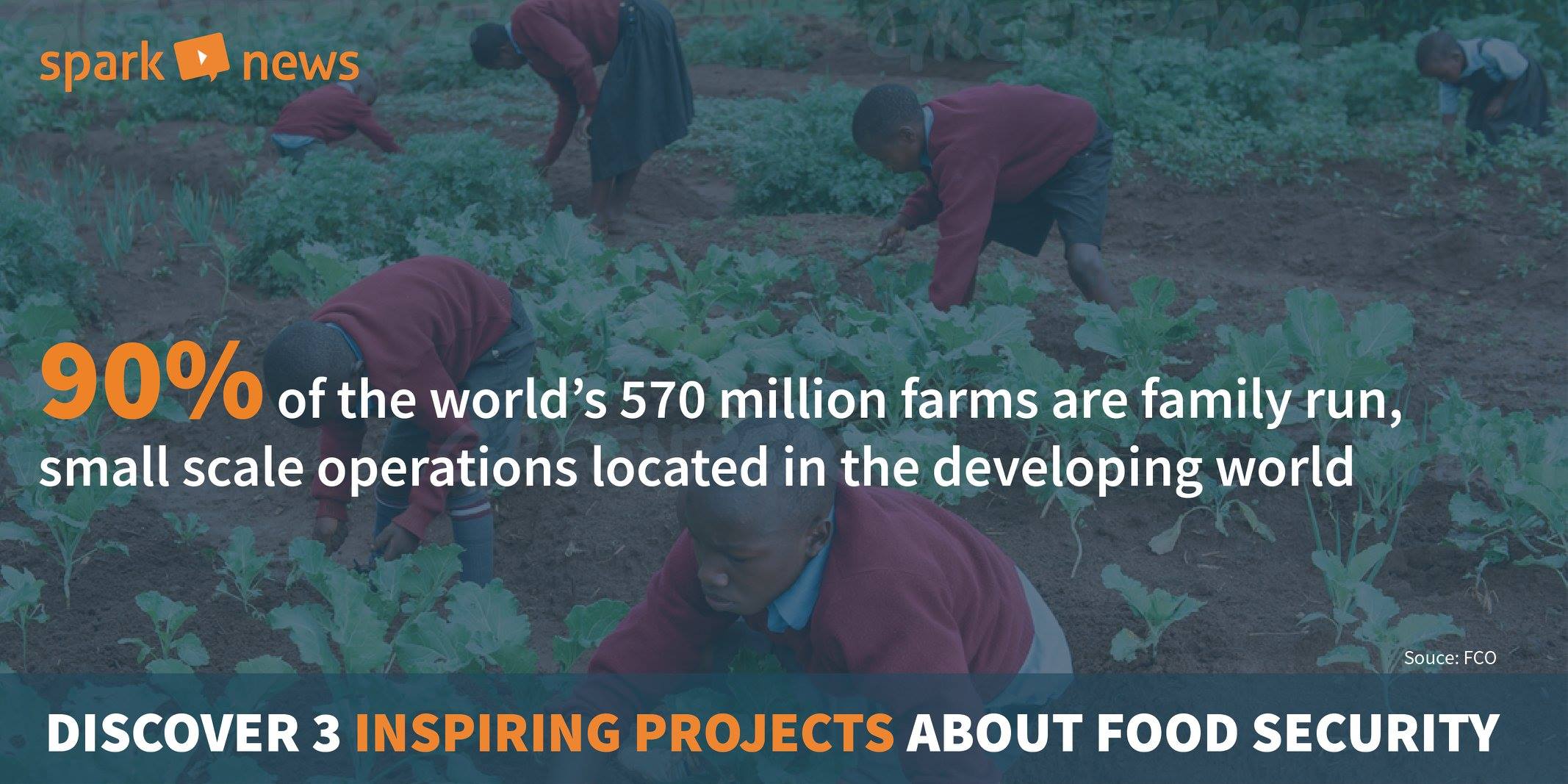 Find out more
Further information can be found on www.impactjournalismday.com
All the newspapers working in the group: http://impactjournalismday/partners/
Visit the platform and all the ambassadors from the manifesto on www.sharestoriesofchange.org
The hashtags for the operation: #StoryOfChange #ImpactJournalism
We thank our partners who, by their commitment at our side, have contributed to build this program: Nestlé Waters, ADEME, SUEZ, Société Générale, AXA and Total.
This June 24, take a glance behind the scenes at Impact Journalism Day, with the Sparknews team at the Domaine de Longchamp of the Fondation Good Planet in Paris: conferences, exhibitions TERRA and HUMAN by Yann Arthus Bertrand, demonstrations and meetings with social entrepreneurs, activities for children. Find the activity schedule on http://www.goodplanet.org/fr/lagenda/
What is Sparknews?
Created in 2012 by Christian de Boisredon, Sparknews is a social enterprise with the mission of developing initiatives which have a positive impact on society and the environment. Through its actions, Sparknews hopes to bring back confidence and restore the urge for action towards a better future.
*We raise awareness in the general public through major international events with partners (One Young World, VivaTechnology, Convergences and the Positive Energy Forum) and international publications; such as Impact Journalism Day since 2012, and Solutions&Co since 2015, which brings together 20 economic publications to shine the light on business solutions for the climate.
*We work together with businesses towards a positive transformation of the economy, inspiring and committing leaders and collaborators, for the creation of more inclusive businesses which are respectful to employees, consumers and the planet. We organise meetings with major corporations and social entrepreneurs every six weeks with the Sparknews Positive Innovation Club.