This blog originally appeared on G7G20.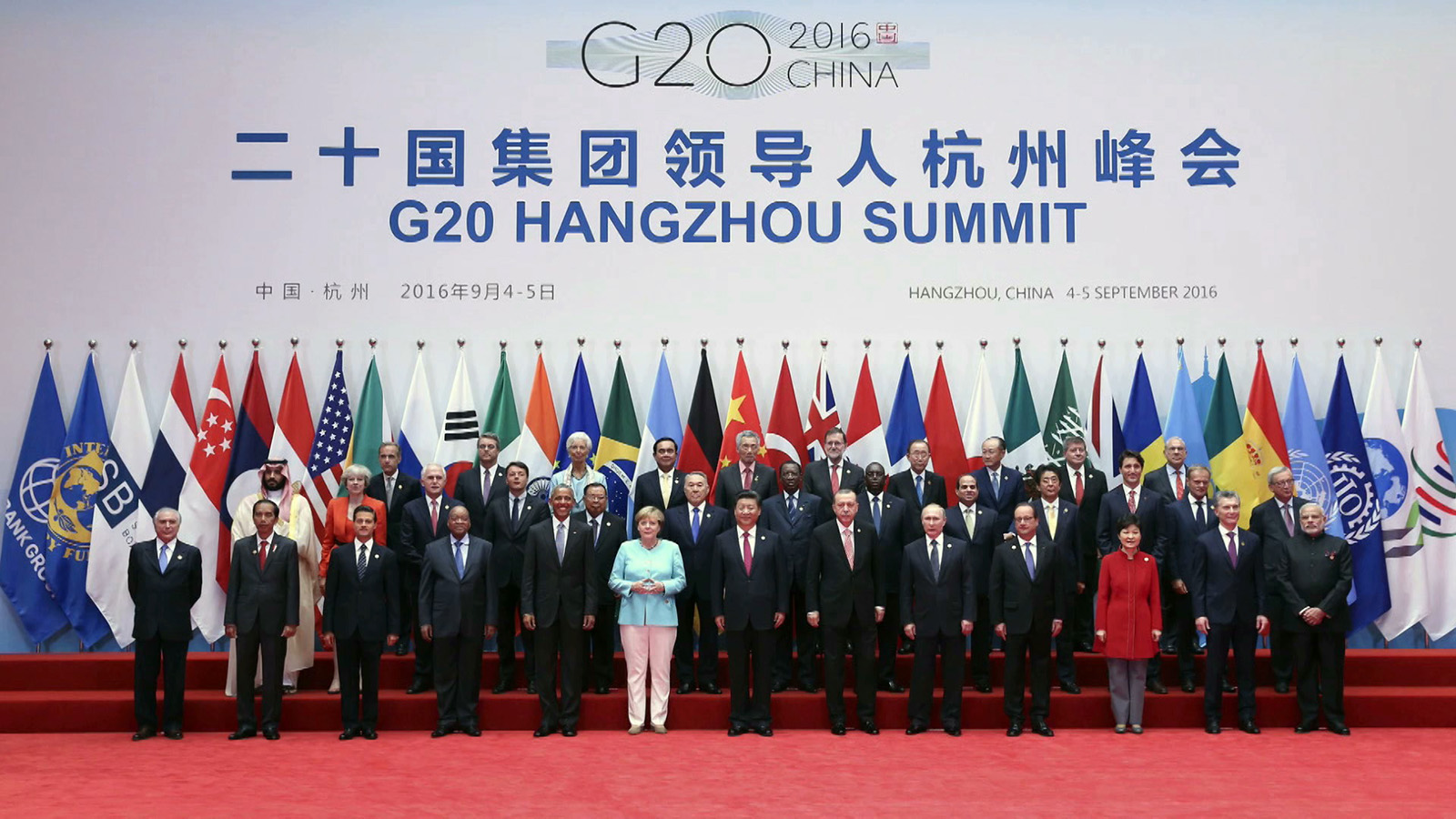 Since the global financial crisis in 2008, global recovery has been slow and is at risk of sliding into stagnation.This year has been surprising in many ways with unexpected events such as Brexit, the rise of Donald Trump as the Republican's presidential nominee, and not even Australia, the 'lucky country' that I live in, is immune to future political gridlock.
Increasing uncertainty has led to a protectionist mentality, which is not beneficial for trade or economic growth. An increase in nationalism and protectionism isn't the answer, and policies that divide us instead of promoting inclusiveness will only hinder growth.The G20 leaders should anticipate the future and focus on strategic policies promoting innovation, inclusion and cohesiveness coupled with strong co-ordination efforts in order to build a resilient global economy and workforce.
In the last two decades, trade has shifted jobs from the West to the East. It has benefited countries such as China and India by providing more jobs, and as a result, lifting millions out of poverty. However, some communities and industries have been deeply affected by this shift and with weaker economic growth, they haven't been able to recover or restructure.
Innovation is significantly important for future global economic growth as it creates new industries and new jobs. It is not a coincidence that the theme of the G20 meeting in Hangzhou was "Innovation and Inclusive Growth". As technology continues to rapidly advance, particularly in Artificial Intelligence (AI), tedious tasks that require human effort will be automated by AI and robots. New jobs will be created that are much more complex and require long-term investment in education and training. It will take a decade-long, not an overnight undertaking to prepare for this next shift.
As the global population continues to age and is expected to live and work longer with fewer jobs, G20 leaders need to prepare and make their economies more resilient as they cannot avoid another major industrial restructuring. A resilient economy requires an adaptable and innovative workforce that is flexible and is able to quickly learn new skills and evolve over time.
There are already plenty of innovations in the world, particularly emerging from the next generation of young leaders. They are in the form of modern non-for-profits such as Watsi, start-ups such as Uber and movements such as Effective Altruism. These organisations are more agile than their older peers, grow at a global scale and even solve problems that may take government years and decades to do. Nevertheless, great ideas and organisations risk failure due to various reasons, including the lack of funding, regulatory barriers, difficulty in finding talent and economic instability.
For innovation to thrive, the G20 should continue to promote financial stability, trade and labour mobility. The G20 can make their domestic economies more resilient to global volatility by lowering barriers to innovation and invest in education and training programs to prepare their workforce for new industries while re-skilling existing workers. Lastly, they should continue to champion entrepreneurship by helping small businesses to thrive. Despite their small economies, countries such as Sweden, Israel and Estonia lead when it comes to innovation policies.
The world has never been more connected, more educated and more generous. It just needs governments to maintain peace, stability and essential infrastructure so that future innovators have the confidence to take more risks to create new jobs and solve challenging problems.
Rachel Bui is a One Young World Ambassador from Australia. She is the Founder of Aires, an artificial intelligence lab and a co-founder of the Australia – Vietnam Leadership Dialogue. Rachel previously worked at muru-D, the start-up accelerator backed by Telstra, and at the Victorian Department of Treasury and Finance in Melbourne, Australia, where she worked on education reform, taxi deregulation, public transport and Plan Melbourne. She holds a B.Com (Hons) from Monash University. Rachel is an alumni of the Clinton Global Initiative University.