Written by Aaron Mok*
June 5th marks World Environment Day, a global platform hosted by the United Nations that aims to spread awareness on the world's most pressing environmental issues and to encourage stakeholders on a local, global, and national level to take action.
This year, India will be the global host of World Environment Day --  a country that embraces nature and sustainability-oriented knowledge as part of its national identity. Given their commitment to sustainability and a greener world, India is carrying out nationwide plastic cleaning of its beaches, parks, and other public spaces as an ode to World Environment Day.
Since its inception in 1974, World Environment Day has covered a diverse array of environmental issues, ranging from human overpopulation to global warming. With this year's theme being "Beat Plastic Pollution", young leaders around the world have made impressive strides towards devising creative and innovative solutions that combat waste-related pollution.
Here is a list of list of One Young World ambassadors that are taking action to reduce environmentally-damaging waste.
Donald Bambara, Burkina Faso
Driven by the negative impacts of climate change, Donald's work is focused on reducing greenhouse gas emissions and steering developing countries towards a low-carbon economy.
In 2013, Donald Bambara founded Green'Act, a social organisation that installs waste separation and recycling systems at high schools and universities across Senegal. Green'Act installed their first waste separation system at the Institut Superieur de Management, or ISM. He's been able to make 2,500 students adapt greener habits, educating them on the harmful daily practices that contribute to environmental and economic degradation. By 2018, Green'Act seeks to have installed waste systems across all 8 ISM campuses in Senegal.
Donald spoke at the One Young World Summit in 2015 to address the President of Burkina Faso on the detrimental impacts climate change has on the country's most vulnerable communities.
Thato Kgatlhanye, South Africa
A self-proclaimed "Struggling Billionaire", Thato Kgatlhanye is passionate about creating and inspiring material change amongst women and children in her community-- Rustenburg, South, Africa. As a young entrepreneur, Thato is listed under Forbes Africa "30 under 30", where she has channeled her passion for poverty alleviation into action.
At 18, Thato co-founded Rethaka, a  women-owned social enterprise that, among its other services, provides environmentally friendly, repurposed school bags to children who are unable to afford basic school supplies. These school bags are produced from recycled plastic bags, built with a solar panel that provides a light source that kids can use to study at night.  Providing these repurposed school bags to children from disadvantaged backgrounds empowers them to have the confidence that allows them to fulfill their desire to learn.
Learn more about Thato's involvement in Rethaka and her impact on South African youth:
Daisy Kendrick, United Kingdom
Daisy is the CEO and founder of Ocean Generation, a global collective aimed to preserve the livelihoods of oceans and to educate others on its importance through music, mobile gaming, and various digital platforms. It's been predicted that the number of plastic bags in the ocean will surpass the amount of fish by 2050; Ocean Generation is driven to reverse this forecast by forming partnerships with technology companies to devise solutions to protect the oceans and to encourage others to reduce their usage of plastics. She has been featured on BBC World News, where she discusses the negative impacts of overfishing on the state of our oceans.
Zara Pardiwalla, Seychelles
Born in Seychelles, also known as the "large ocean state", Zara has always been passionate about oceans and the environmental issues associated with them.
She co-founded The Ocean Project Seychelles, a non-profit organisation that aims to protect the oceans from plastics pollution. From ocean clean ups across the country to campaigns against the usage of plastic items, Zara has led several projects that spread awareness on ocean-related issues to the public, encouraging the community to be more mindful about their plastic consumption habits. The Ocean Project has had a national impact on Seychelles, where the 'Seychelle Free From Plastic Bags' campaign in 2015 lead to government legislation being passed in 2017 that bans all plastic bags from being used in the country.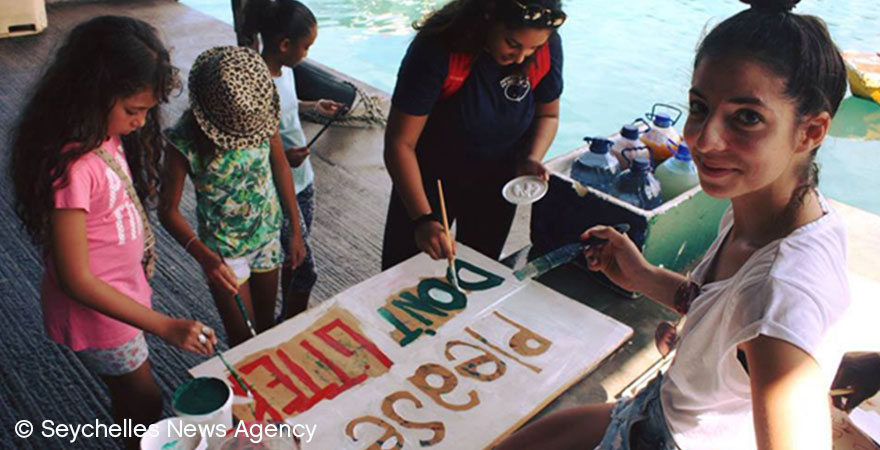 Lah Zotun Joseph. Cote D'Ivoire
Lah Zotun is passionate about using communications technology to promote sustainable development.
Utilizing his digital skills and technology-oriented vision for sustainability, Lah Zotun co-founded Coliba,  an online waste-management application that serves as a platform to reduce the overall amount of waste through recycling. With 2,000 metro tons of solid waste being produced daily, Coliba encourages its users in West Africa to live more sustainable lifestyles by providing them with guidance to separate their wastes, as well as monetary incentives to do so. Recognizing that waste can be utilized resourcefully and as an additional source of income, Lah Zotun hopes that the Mobile app can illustrate its potential while solving the waste and sanitation challenges that plague Africa.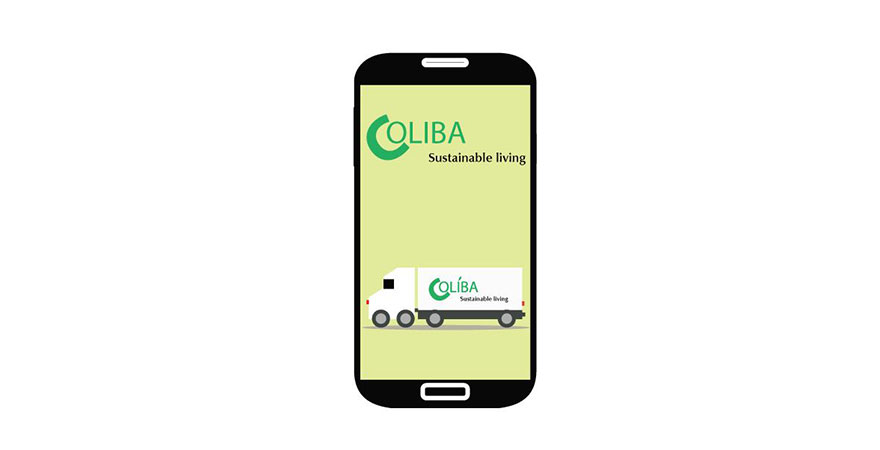 ***
Aaron Mok is an undergraduate student studying Environmental Studies and Economics at Binghamton University in New York and a former intern at OYW. He is passionate about protecting marginalized communities around the world from climate change, specifically interested in how cities can be designed and planned to be more sustainable. As an intern at One Young World, he was inspired by the positive impacts that young leaders around the world are making, fueling his desire to create societal change. When he is not worrying about the current state of the natural world, he likes to travel, go hiking, and drink copious amounts of coffee.