Fahd Alhattab is an entrepreneur, leadership youth speaker and One Young World Ambassador whose savvy skills have earned him the title of one of Canada's Top 20 Under 20. From launching a camp for underprivileged youth and raising a total of more than half a million dollars for Ottawa charities, to speaking at National We Day in front of 16,000 youth, Fahd has already begun leaving an impressive footprint. 
Fahd is also a member of the Frank Technologies team, an Ottawa-based, small tech start-up that specializes in creating simple and powerful products.
We spoke with him about the launch of their latest smartphone, frank, which is challenging giant phone makers through its innovative features and competitive price.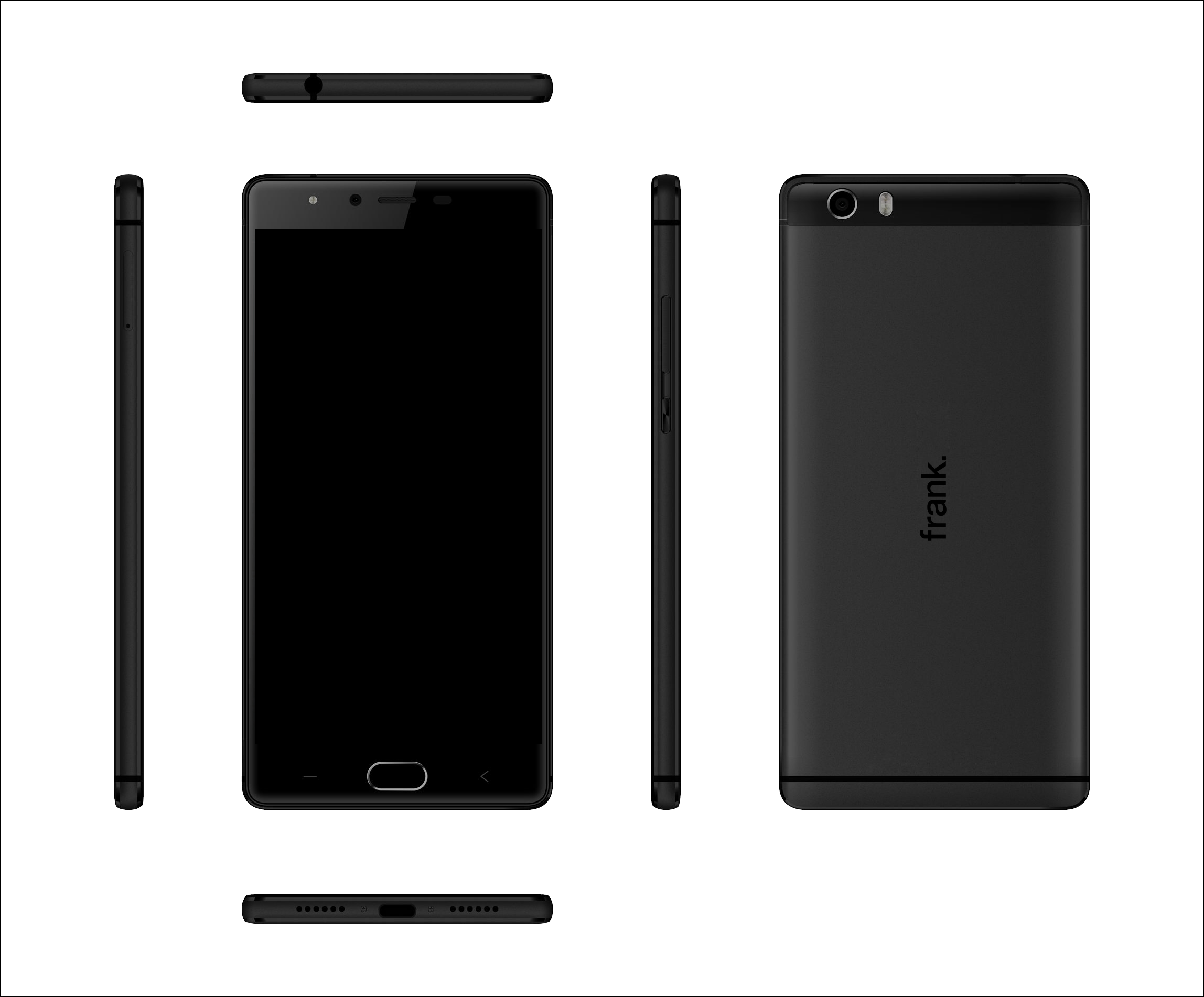 Tell us about the Frank phone.
We created frank with only two values in mind: high specs and low cost. 
The phone is beautiful and powerful while remaining affordable at only $180. It boasts a 5.5-inch screen, 4GM RAM, 64GB storage, and a 1.5 Ghz Octa Core processor. It has a sleek aluminum build, no camera bump, and a thin chassis. We also added value features such as a fingerprint reader, a headphone jack, and a fairly good camera. The phone runs on Android 6.0, opening up the door to all apps, and is compatible with the majority of phone carriers in Canada and the United States.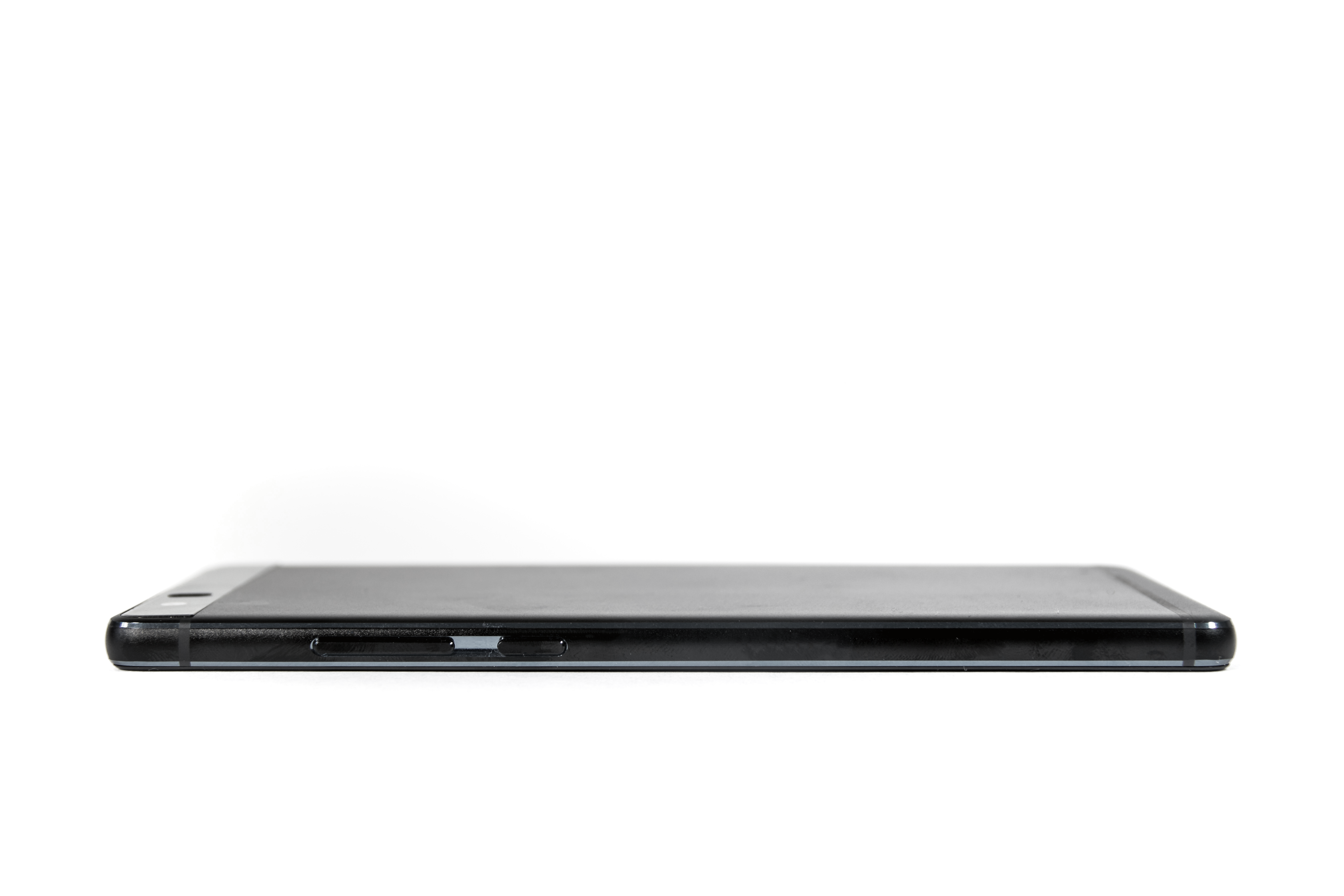 All that means is that you can text, leave someone on read, surf the web, take hundreds of photos and videos, and creep people on Facebook, Instagram, Snapchat or whatever social media account you're living life through. It gets the job done.
How long has it been in the making? What challenges have you faced as an entrepreneur?
After more than a year of designing our phone prototype and bargaining with manufacturers, we're really excited to be launching the frank. Kickstarter campaign. We've designed and manufactured a simple, fast, powerful and reliable phone and have tested it out to ensure its quality. But we need to raise 400k through our Kickstarter campaign in order to kick start *ba dum tsss* mass production.
There are many challenges that we face as entrepreneurs, whether you're taking on the business tech giants of the world, or you're simply mustering up the guts to withdraw money from your savings account on a risk. Discipline I have found is a big challenge for many young entrepreneurs; we're excited quickly, and crave faster gratification. Entrepreneurship is the long game, not for the inpatient, or instant gratification seekers.
Aside from the personal challenges, I have found pitches, judge panels, and startup competitions to be de-motivating at times. As an entrepreneur there's a wide range of possible business models, and competitive paths. Some simply don't lend themselves to competition based pitches in front of judges with 5 minutes to review. Some businesses are looking to create new markets, others enter an emerging market, some want to compete in an existing market, while others shake up a saturated market. Being a small phone company, in a world of giant phone makers (who don't need to raise funds through kickstarter) makes for a very difficult sell to investors, or outside judges. However a deep dive in the market research, and a refined analysis of the competition, we saw an opening that frank. could fill and gain a footing, simply to grow from there.
This project is different to others you have pursued in the past, what drove you to launch this? 
Frustration is what brought us on this year-long journey.
Faced with having to choose between buying an expensive phone and saving the money for our education and futures, my partners and I choose to go a different route. We chose a third option; we chose to create our own phone.
We believe that a smartphone is a powerful tool and not being able to afford one can be extremely restrictive in today's world. We want to change that. We want to ensure that the average person can afford good quality consumer tech without having to make financial sacrifices. 
What brought you to One Young World?
I joined One Young World thanks to a sponsorship by the Boys and Girls Clubs of Ottawa – I grew up going to the local community centre, it's where we played sports, did arts, and grew into community minded citizens. Volunteering my time with the children and eventually working at the Boys and Girls Club, I have continued to give time to working with youth across the city of Ottawa. I was lucky to be sponsored by and Boys and Girls Club Board Member to attend One Young World. 
Advice to other entrepreneurs out there?
Everything you do as an entrepreneur is an experiment. Form a hypothesis and go out to prove it or disprove it. You think that "A" is a feature customers will want, great, as a child would say "Prove it!". It's good to make claims, its better to test them. Test, refine, and test again. Everyone has a failed project out there, that they claim was a learning opportunity; and while life is filled with learning opportunities, systemized learning opportunities produce higher results. I can't be a good learning opportunity if you didn't initially set out something to prove.
As the Lean Startup Methods would say, understand your value hypothesis, and your growth hypothesis, the rest follows. Go look at Amazon's Flywheel, one of the most effective growth systems to date.
Read lots of books – online articles are good, but not in-depth enough. Take lots of online courses – these saved my life and my pockets. Free webinars  - people trying to sell you will provide you free information! As an entrepreneur you have to be a jack of all traits, you have to learn all parts of your businesses, and pick up skills and tools. Ask for help. Then ask again. Don't assume someone's reaction, always ask.
The number one rule of thumb is that you leave no rock unturned, you always try, and always ask.