Leroy Mwasaru was a One Young World Delegate Speaker at the Environment Summit in Arizona, and a recipient of the Collectively scholarship.
[[[image 0-large]]]
I have been toying with the idea of how to take you on my journey. I have decided that the best way is to be your guide.
I am at Jomo Kenyatta International Airport in Nairobi. Since it is my second international- bound trip, I stare at my boarding passes which read 'Phoenix via Heathrow', and let it sink in. It's real!
Awaiting my flight, I text my mum who can't have enough of, "Bye! Safe journey my son!"
I smile. She is definitely overwhelmed that her son is leaving for a land far away from home. I hear my flight number over the PA, and board the plane with great excitement.  
I land in Phoenix at 6pm. This warm breeze had a brand of cool that I'm still trying to define. Summer? This is my first summer experience. My smirk right now is larger than yours.
Thursday, 19 May
It was the sign of a perfect day as I awoke to the Eight World Wonder- sunrise at 4.00am. In the late morning, I met with my fellow Collectively scholarship winner, Guro Seim, where we prepped for our presentations for the next day. Later in the evening, we moved to Biosphere 2. Biosphere 2 is the world's largest earth science laboratory, now owned by the University of Arizona, where eight humans lived in this enclosed ecosphere for 2 years to test if life was malleable outside of Earth. The welcome dinner was the perfect kick-off to the Summit with a wonderful opening speech from One Young World's founders, Kate Robertson and David Jones.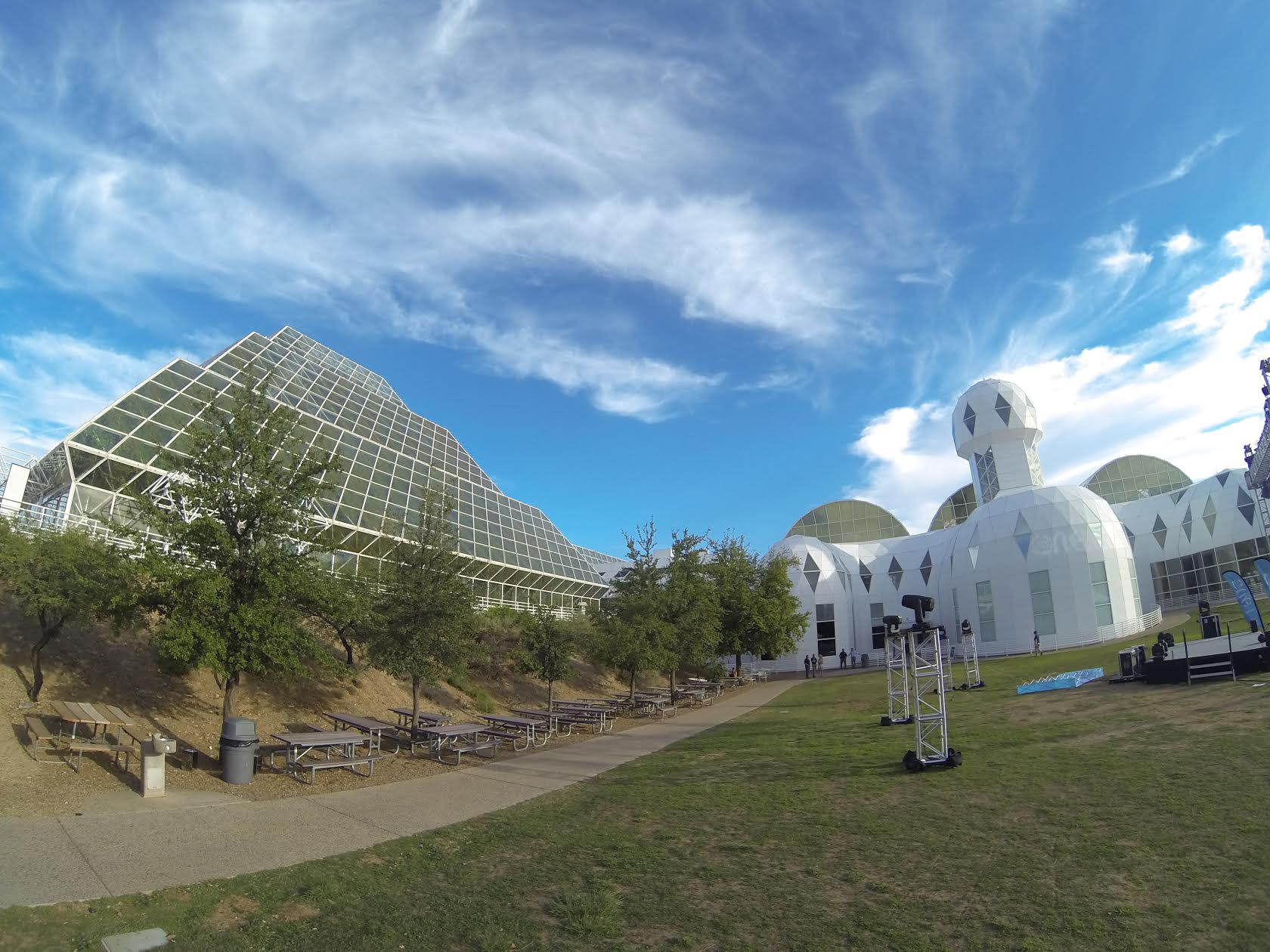 Friday, 20 May
This day was pretty intense. We had the main stage presentations which included keynote speeches and delegate speaker presentations, including my own! We had a fantastic line-up of speakers, amongst them being Former President of Peru- His Excellency Alejandro Toledo, CNN Meteorologist- Jennifer Gray, and Founder and Director of Eco Innovators & Disrupt Design - Dr. Leyla Acaroglu. The presentation I enjoyed most [prior to my own] was Ken Kragen's 'Magic of Threes'. During his presentation, I learnt that he managed a couple of my favorite comedians, and doubles-up as a legendary pop music manager. Throughout his presentation, there were drumrolls everywhere. As we sat curiously in our auditorium seats, the drumrolls became louder and louder. Guess what it was? The Ironwood High School Percussion team that he trained to claim the National Champions Title.   
At 5pm, the time for our panel came. It consisted of environmentalist, author, and founder of Forum for the Future- Sir Jonathan Porritt, COO of One Earth Designs- Guro Seim, and myself, co-founder and CEO of Greenpact. Guro and I told our stories behind the sparking of our startups which are tackling issues facing our societies. We received overwhelmingly positive feedback from the audience, who we engaged while describing our journeys. Later on, we had the chance to meet other great young people doing wonderful things for their communities. From this day's activities, a couple of things were evident: that entrepreneurship is a combination of social and economic exchange, and that you must do something instead of shouting about it.  To wrap up the day, we had a well-deserved block party. It was a unique experience getting to familiarize myself with different party customs. Reflecting back on the day, my understanding of the various social causes discussed had taken a complete, positive shift, which is ultimately beneficial for Greenpact and my future endeavors.  
Saturday, 21 May
Today, we had Breakout Sessions which were tailored to the attendees' interests. I was glad to be part of Collectively's Session, 'Finding your spark and keeping it'.  Through this workshop, we had the opportunity to shift our mindsets from, 'I am inspired but overwhelmed', to 'I am inspired and ready'. This was followed by two interactive Breakout Sessions regarding environmental & wildlife conservation, and one about the championing of rights of indigenous communities by Anna Hohag. This day was gold: we were given in-depth tours of Biosphere 2, and had the chance to actualize how life was possible there. Digging deeper into the Biosphere, we learnt that the researchers, as well as having their human habitat, had their own miniature rainforest, private beach with a coral reef, savanna, marsh, and desert. They also had their own 50-acre farm where they grew all of their crops. Think about this: it takes five minutes to head to the grocery store, but for the biospherians, it took days and months of patience. When the researchers would breath, they released CO2 which fed the crops that eventually served as their food.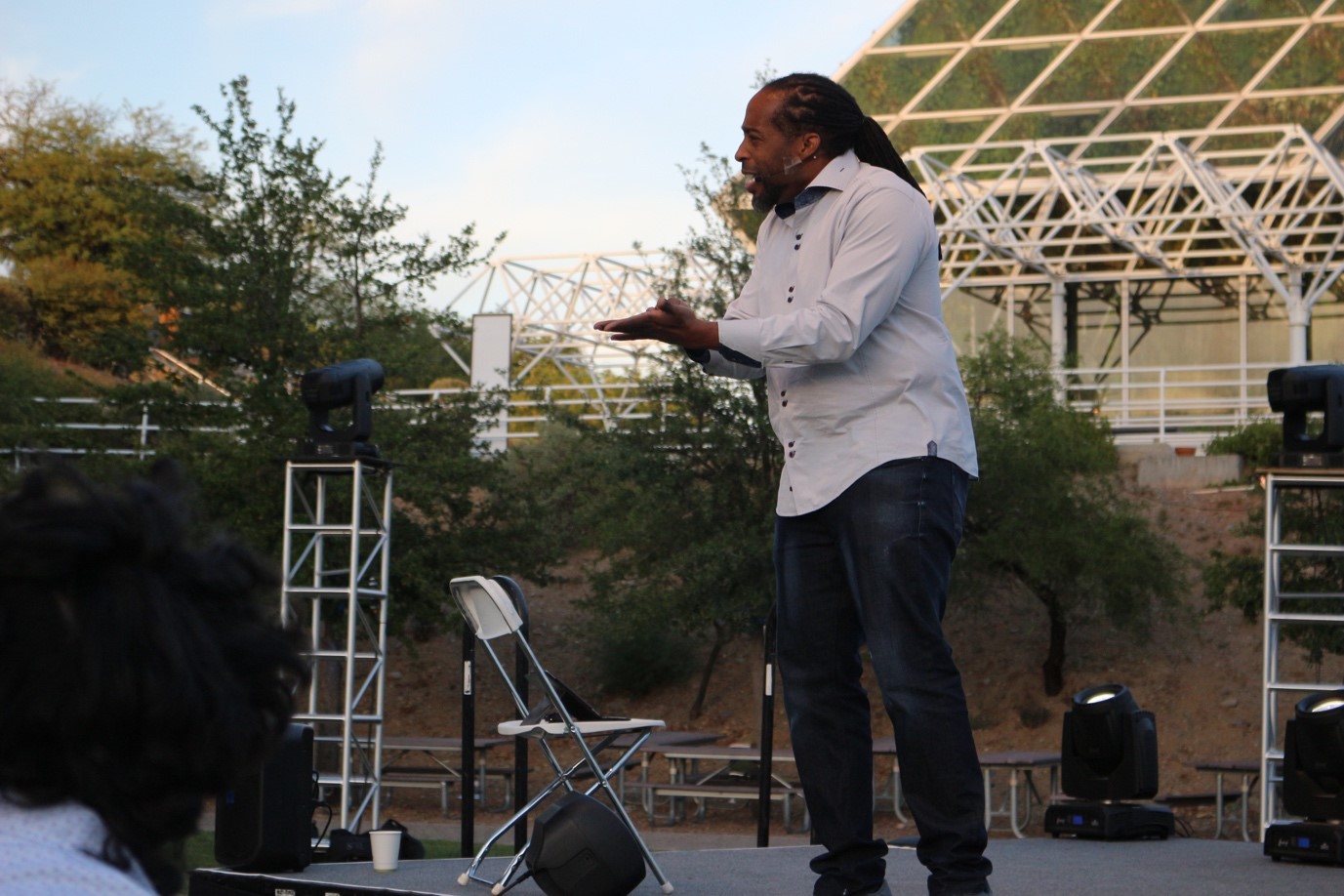 Later on, Sekou Andrews, an internationally-acclaimed spoken word artist, playwright, actor and poet, provided the best possible wrap-up for the Summit. Throughout Sekou's engrossing talk, it was evident that his passion was what has propelled him beyond his barriers to achieve numerous awards, as well as President Obama's attention at Oprah Winfrey's backyard! This was the best conclusion to the three-day inaugural One Young World Environment Summit. Once I finally landed back in Nairobi after three flights, I still felt like a raging ball of energy.
For Collectively and team: Thank you for believing in an 18-year-old social entrepreneur.
For One Young World and team:  Receive my sincerest gratitude for giving me more than an experience. Here's to the hope you have re-ignited in me that I intend to share with the world all day, every day!
Have a look at Greenpact's premier  video as well as our social media handles on Facebook, Twitter and be sure to have a look at our blog.
Also, drop me a line via e-mail: [email protected]