The European Union has "declared war" on plastic waste and called for all packaging to be made recyclable by 2030.
The demand follows China's decision to put a ban on plastic waste imports. China had previously been the world's biggest market for household waste, importing 7.3m tonnes of waste plastics from developed countries in 2016.
[tweetable] Annual consumption of plastic bottles is set to top half a trillion by 2021, the equivalent of 20,000 bottles bought every second. [/tweetable]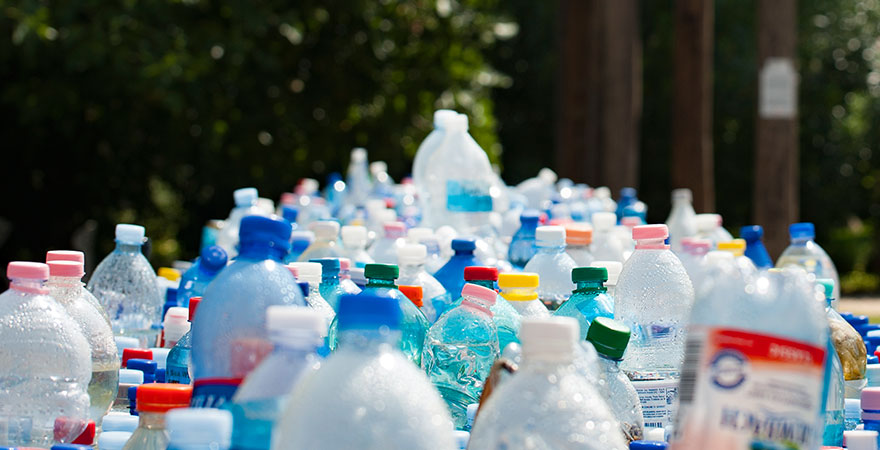 In the UK, Prime Minister Theresa May has invoked her own "war" on plastic waste by proposing policies which include plastics-free supermarket aisles and a tax on takeaway containers. She has set a target of eliminating avoidable plastic waste in 25 years.
With the world's oceans choking from billions of tonnes of plastic waste and the recent revelation that the apparently harmless cardboard coffee cup can take 450 years to degrade, we can feel helpless in countering the damage that our throwaway society is doing to the planet.
Despair not! One Young World Ambassadors in diverse countries are already having an impact in using waste products for the benefit of society and the environment.
Thailand-based One Young World Ambassador Aushim Merchant has come to see a positive side to plastic, recognising the role it has played in sustaining human life."Plastics ensure affordability, food security and energy security," he says. "Plastics positively impact us in more ways than we can imagine, yet they have been at the forefront of one-sided criticism and linked to severe environmental degradation."
The challenge as we "step into the Fourth Industrial Revolution", he says, is to use plastics effectively and responsibly.
Aushim, 28, is the founder and CEO of Alphasakorn Polymer & Energy Company Ltd, which uses waste from landfill sites in Thailand to produce fuel, compost and syngas. The company uses factories at the landfill sites to convert waste into petroleum with zero emissions, with the organic component of this process being turned into compost which is given to farmers to reduce their dependence on fertilisers.
"The need of the hour is to convert mixed waste plastics to petroleum by the implementation of 'end to life' solutions which will create a sustainable and green future for our generation and the future generations," says Aushim. "Encourage responsible use of plastics!"
The Liter of Light project in Mexico (Litro de Luz México) was founded by One Young World Ambassador Tere Gonzalez Garcia and uses plastic soda bottles to create sustainable solar-based light sources for marginalised groups, including the homeless.
Tere, 29, set up the project in 2013 in conjunction with Fundacion Qohelet, another non-profit that she founded at the age of 16 to tackle problems of addiction and violence.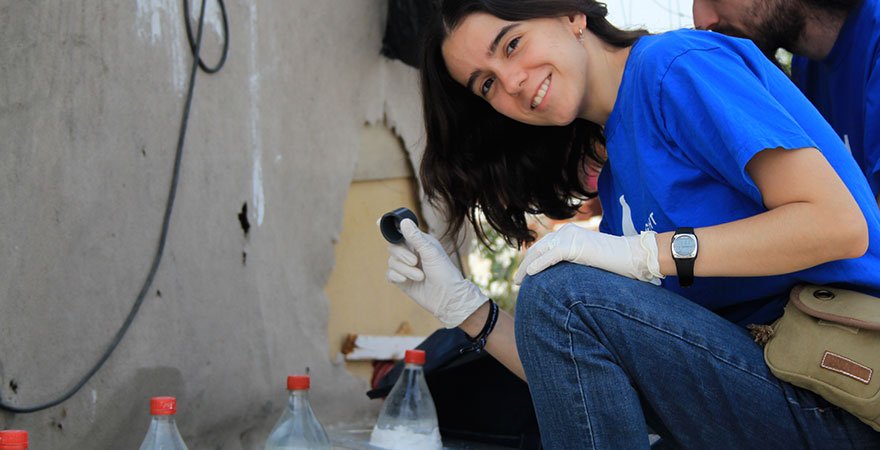 Used plastic bottles are filled with water and bleach and placed in positions where they reflect light in daytime, or fitted with micro solar panels so that they can become working lightbulbs. "We work directly with minorities and marginalised groups, including gypsy and indigenous communities, people living in slums, victims of drug cartels and migrants," says Tere, who has helped export the scheme to other countries, including India, Spain, Guatemala and Honduras.
Moctar Dembele, 26, is a One Young World Ambassador and serial social entrepreneur from Burkina Faso, West Africa, who has found a way to give value to plastic waste through recycling.
His EcoConstruct green startup is designed to turn plastic waste into products commonly used in the construction and civil engineering industries. "Our solution is a product manufactured to meet with engineering construction standards while fighting against the destructive impact of plastic waste," he says.
Moctar is preparing for his prototype product to undergo laboratory testing to ensure that it meets with civil engineering standards.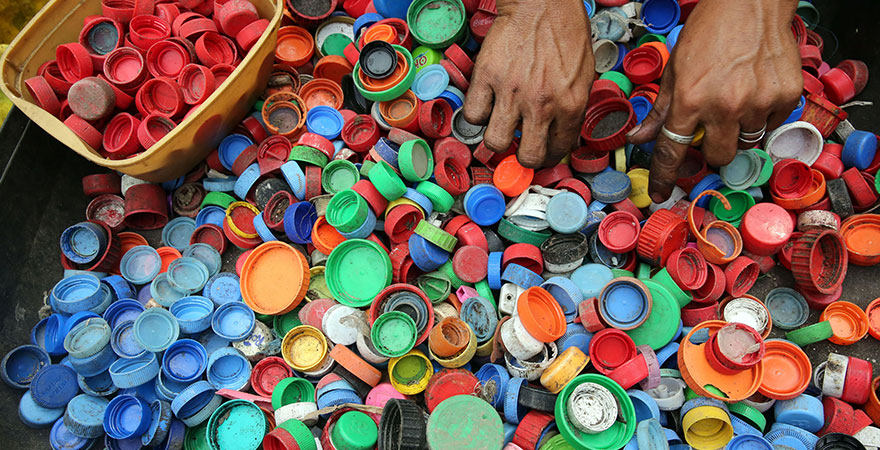 "If plastic waste were a litigant it would have been sentenced to death for killing our planet," he says. "Turning this threat into business opportunities is the most promising solution and the potential market, from the fashion industry to construction, is large. Going from waste to wages is no longer just a dream."