One Young World Ambassadors, Marvin Mathew (USA) and Jaxson Khan (Canada), tell us about their encounter at the One Young World Summit 2012 and how it led to a cross-border collaboration of their Student Voice Projects.
Follow Jaxson and  Marvin on Twitter: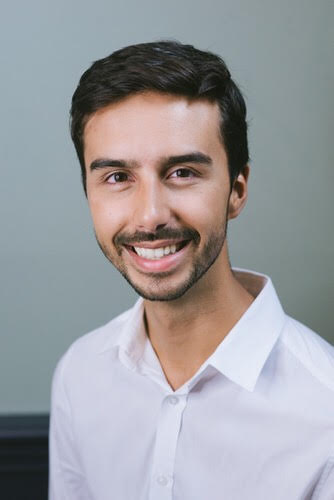 (Above: Jaxson Khan, One Young World Ambassador)
It is social media that got us connected. We had seen each other on Twitter with our education interests and circles, but had never met in person. I was working on Student Voice Initiative in Canada and Marvin was working with Student Voice in the US. Once we saw each other pop up on the #OYW hashtag we knew it was time to connect and chat about the cool stuff we had each been doing. So, like any co-workers, we headed to the water cooler.
The conversation was wicked and unrelentingly nerdy. Two education wonks getting together and talking out policy, solutions, and experiences in the sector – what could be better? It was incredibly constructive. It came to a point where: "Hmm. Really? I didn't think of that, but that's a great idea!" was coming up every few sentences. What we recognised was how similar our approaches were even though the problems and environments we faced were very different, but the solutions were much the same. It brings up the notion 'think global, act local' - perhaps, if we could share our ideas and scale our solutions to move them around and enable students to pick it up and run with it, then perhaps the student voice could be strengthened in North America. Utilising social media and the internet, we realised the power that we had to connect our groups.
Within a few weeks we were connected to each other's home bases. What followed was a webinar from Student Voice Initiative discussing exactly what they have done with advocating for the 'student trustee' model in Canada. Next thing we knew, we were connected across the continent, and had over 30 student leaders from across North America, both Canada and the US, on the call.This webinar took place during Student Voice's weekly twitter chat (#StuVoice) on Mondays at 8:30PM ET.
When Marvin started his research last year, looking into educational inequalities perpetuated by US property-tax based funding structures and the Supreme Court rulings that support them, he didn't expect to be surrounded by a group of students from another country who could both understand that and bring their own issues to the table. When I began my research in 2010, I didn't realize that Canada, specifically in the province of Ontario, had one of the most well-developed student voice frameworks in the world. A system of student council presidents, student senates, and student trustees at district school boards created an effective means to translate ideas from grassroots students to the administrators and trustees who make decisions about education. I wanted to bring this to other provinces and territories in Canada, and meeting Marvin meant stretching that vision even further. The next step was collaboration.
After meeting, the student voice movement transformed into an event of student voices coming together from across North America, live in New York. Student Voice Live! was born, and is being led by twenty or so millennials that remain committed to sharing solutions and building on evidence-based practices towards serious progress in education. Alongside the theme of One Young World, Student Voice Live! is fuelled by corporate partnership and sponsorship. Dell is the leading sponsor with Microsoft hosting the event – proof that corporations can be amazing vehicles for social good.
In the words of Nelson Mandela, "education is the most powerful weapon we can use to change the world." We are just two of many students working to create positive change, the kind that transcends borders, and redefines society. We are incredibly excited about this partnership. Technology, public-private partnerships, and shared passion are all tools for us to claim a brighter future for the education of millions. It is when our voices are both shared and are heard that we can truly embrace One Young World.
[[[image-1 medium]]] 
(Above: Marvin Mathew, One Young World Ambassador addressing the Leadership and Governance Plenary at the 2012 Summit in Pittsburgh.)