1. Abdelhamid Idrissi was voted as Amsterdammer of the Year! 
Congratulations to #OYW Ambassador Abdelhamid Idrissi for being voted Amsterdammer of the Year! Very proud of your contribution to support disadvantaged & marginalised communities in The Netherlands. Read more about him: https://t.co/XWvXvXY7eg@Shell_Nederland @OYWTheHague https://t.co/4RyyMfm3vY

— One Young World (@OneYoungWorld) January 21, 2019
To find out more about the award and Abdelhamid's work, click here
2. Loujan al-Hathloul, Saudi Arabia, who has been imprisoned in the Kingdom for over 10 months, was featured on The Washington Post.
"They weren't trying to be revolutionaries, or martyrs. They were just young, creative people, trying to make stuff and share the same fundamental human rights. " Read Kirk Rudell's piece on imprisoned #OYW Ambassador @LoujainHathloul in @washingtonpost https://t.co/36TGsqBhdf

— One Young World (@OneYoungWorld) January 15, 2019
3. Five North Chocolate, founded by Ben Conard, became the first brand to feature the US National LGBT Chamber of Commerce seal on its packaged goods.
We are the first brand ever to feature the National LGBT Chamber of Commerce seal on a packaged good. To all of my queer friends and straight allies, this is for you!  pic.twitter.com/YCthL445fS

— Ben Conard (@BenjaminConard) January 10, 2019
4. Seleman Kitenge & Petrider Paul have been nominated as finalists for the for the 50 most influential young Tanzanians.
5. Western Union published their The Hague 2018 OYW highlights video.
6. Kehkashan Basu & Quinn Underwood, Canada, were featured in The Varsity, the University of Toronto student newspaper, for speaking at The Hague 2018 Summit.
To find out more about their experience studying whilst launching start-ups, click here.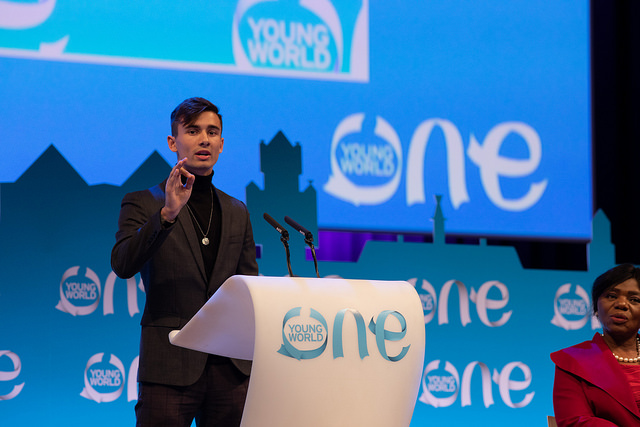 7. Taban Soresh, UK, founder of The Lotus Flower, was featured on BBC.
Read about her latest work to support Yazidi women who suffered at the hands of so-called Islamic State here. 
8. ChangeMakers, founded by Salam Al-Nukta, has been accepted by Bridges for Enterprise for their pro-bono consultation programme.
9. Madhav Datt, India, won the Singapore-India Hackathon hosted by NTUitive.
Madhav was also named as one of 2018 Straubel Foundation leadership award winners by Tesla co-founder and CTO, JB Straubel.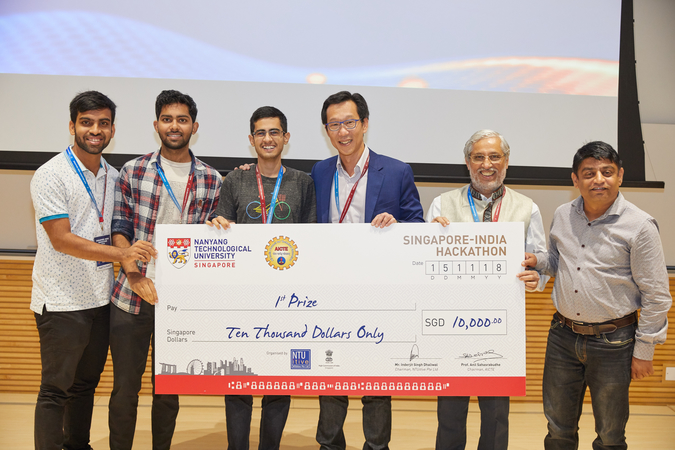 10. Abideen Olasupa, Nigeria was selected to be part of the international Goalkeepers Youth Action Accelerator Steering Committee. 
He is one of 11 members.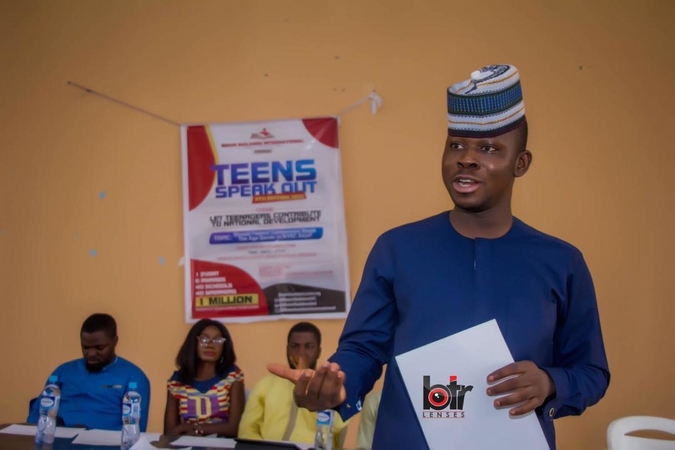 11. Ifedayo Durosimi-Etti, Nigeria, featured on the cover of The Guardian Nigeria
.
12. Mariam Bahova, Guinea, took part in the Women's March in Ohio. 
@OneYoungWorld ambassadors in action @OywUsa1 #WomenMarch #mybodymychoice #StandUp4HumanRights #womensrights #equalitydiversityandinclusion #EqualityForAll #jointhemovement #jointheresistance #NoWall pic.twitter.com/HB8Z6IbFE2

— Mariam Bahova (@marousko) January 20, 2019
13. Hossam Serag, Egypt, has been chosen to be a STEM ambassador in Egypt. 
Hossam was also chosen by CIEFFA and the African Union to speak on a panel promoting STEM education for girls.
14. Daniel Callaghan, United Kingdom, spoke about the benefits of volunteering on The Lens podcast.