Lina Khalifeh is a One Young World Ambassador from Jordan. She spoke at the One Young World Summit 2015 and her speech can be found here.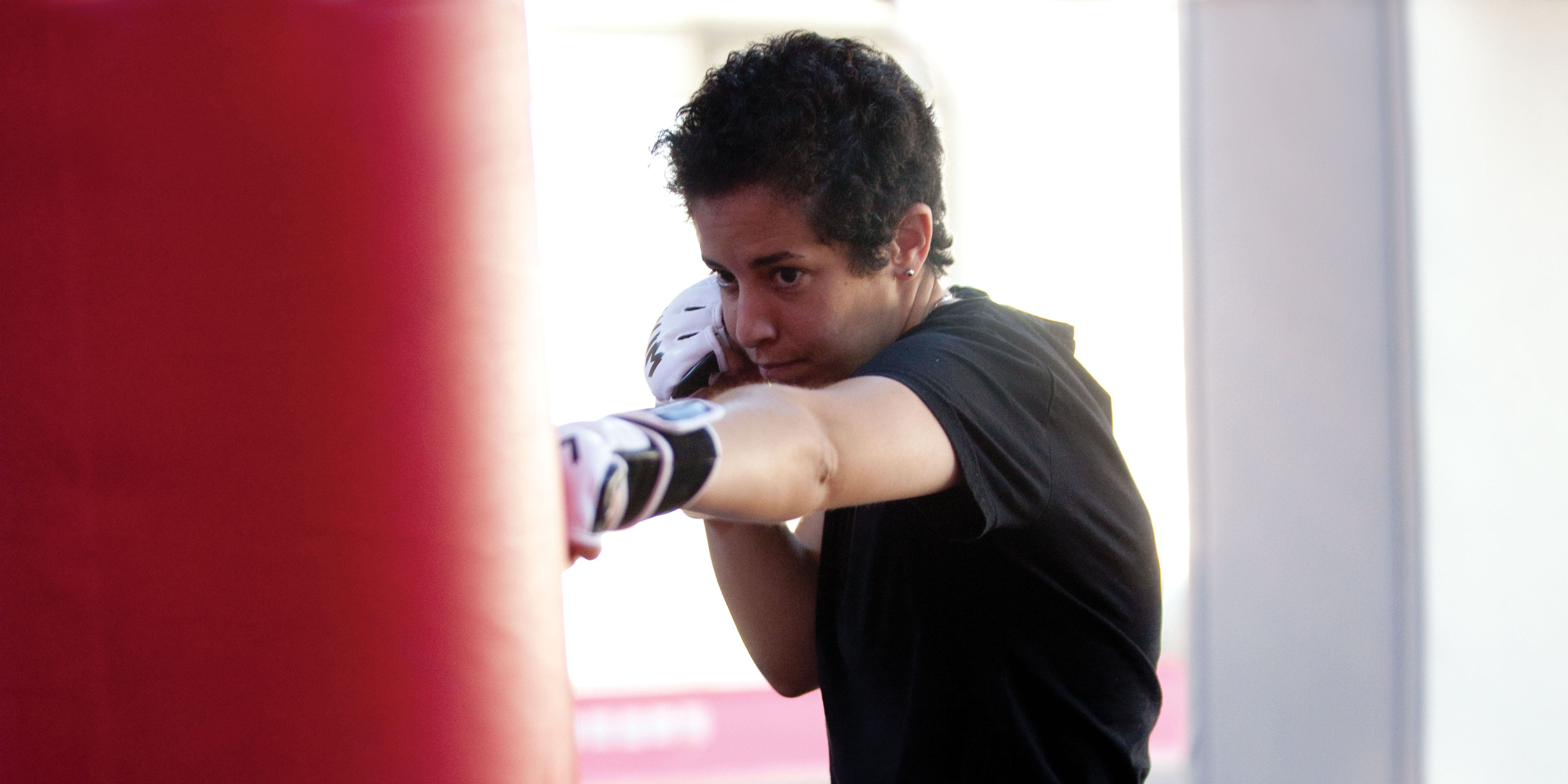 Sarah is a student at the University of Jordan who was badly beaten by her father and brother on a daily basis. Every time she walked into the classroom, she looked sad, pale, and had bruises all over her face.
I became curious about what's going on in her life. She never answered me when I asked what was wrong until one day, when she told me the entire story.
I asked her, 'why don't you do something about it?' Her response was eye-opening; she said, 'Lina, this is Jordan. What can I do in a male dominated society?'
Back when I was 5 years old, I started learning martial arts. With a passion in my soul for these kinds of sports, you can see the fire in my eyes during training time. I always begged my coach to let me compete with boys, because I knew I was stronger than most of them.
My childhood was tough. I was raised in a country where people believed only in the importance of men. They thought women belong at the end to their husband's house.
I hated this thought process. I never believed that women must obey men in any way. I believe that women are smart enough to make it in life without the help of men.
After meeting Sarah, I decided to train women in self-defense out of the basement of my house. I started by training two of my friends, learning that it takes time to change the mentality of women and men in Jordan. But what I can do, is start with women and teenagers.
In 2012, I decided to start my own self-defense studio for women called "SheFighter". Everybody told me that I would fail. I never listened to any negative comments or opinions. I always followed what is right: my heart.
My heart told me to help women to become stronger and that's what I've been doing.
SheFighter became amazingly successful! We have trained more than 12,000 women all over Jordan and the Middle East. We have collaborated with NGOs and trained Syrian refugees, focusing on vulnerable women and teenagers.
In 2014, we have expanded our studio and decided to spread SheFighter faster. We have started our TOT "Training of Trainers" courses which makes it easier for us to send trainers to schools, universities, and projects in vulnerable areas.
Because of our hard work on women empowerment through self-defense, we won 1st place at the Women in Global Business award that was held at the United Nations in Geneva. This award helped us to start speaking about SheFighter Internationally in many conferences.
In May 2015, we were invited to the White House, where President Barack Obama has praised us for our work and support for women.
We were so motivated after Obama's Speech, and we started working harder to reach other countries and regions.
Our Goal is to train 3 Million women globally and our vision is to stop violence against women
We need to stop listening to stories about women being victims of abuse and attacks.
Women will be trained to become a strong fighters, emotionally and physically.
For SheFighter, International Women's Day is really important. This year we are organizing a big event on the 8 March, where we will have a lawyer speak to us about women's rights in Jordan and Syria.
International Women's Day is the best Day at SheFighter Studio.