After a tumultuous week in South African politics that has seen former President Jacob Zuma resign and Cyril Ramaphosa sworn in as his replacement, the country is at a new crossroads.
Having been president for nearly nine years, Zuma, 75, quit ahead of a vote of no confidence after having been 'recalled' from office by his party, the African National Congress (ANC). He faces 18 charges of corruption, fraud, racketeering and money laundering.
Nearly 24 years after the ANC came to power under the leadership of Nelson Mandela and following the fall of apartheid, Mr Rampahosa is promising a fresh start. In his opening address on Friday he called for unity and promised to tackle corruption.
At this momentous time, One Young World asked 12 South African young leaders about their hopes for their country's future.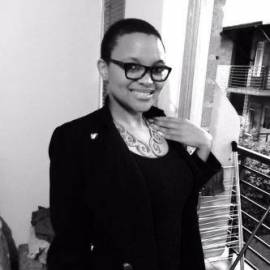 Didintle Letlape
I am hoping for, and looking forward to, a South Africa that will be the world class country it's meant to be. I want to see radical economic transformation and the country moving into a new dimension of growth while eradicating crime and corruption. We need a new chapter that will be solution-driven and in which opportunities are awarded irrespective of your affiliation and purely based on merit.

Aimee Thomas
It's a beautiful new day for South Africa and her people but her wounds are deep.
To take South Africa to new strengths, we have to pull together by mentoring our youth. We have to take a stand against the remnants of injustice and innovate with businesses that grow South Africa with South Africans.
It's going to take the whole nation to build this nation. My hope is that our new leadership provides us with a fair playing field so that no effort made is made in vain.

Jordan Stephanou
Hours after listening to our country's new President deliver his inaugural speech, there is one abundantly-used word that still lingers in my ears: "Unity".
Tribalism and cynicism aside, let parties, leaders, communities and individuals strive together to put this beautiful nation where it deserves to be on the world stage.
My hope is that South Africans allow our new President a clean slate. My hope is that  -regardless of political views - we begin this new era united in giving the new leadership a chance without confirmation bias from the disappointments of the past.
This is a new regime. 2018 is a new year. Our new leader speaks of a desire to do what is best for this nation, and there is every reason to be optimistic. While things play out on a macro scale in government, we young South Africans should use this time as a reminder of the impact we can have if we focus on what we control – our own respective and collective ability to make a tangible impact in our workplaces and communities.
I want to see a strong sense that all members of the cabinet are selected with the nation's best interests at heart, that funds are allocated with the nation's best interests at heart, and that all decisions, bar none, are made with integrity. I expect our new President to truly serve the country.
Zane Silinda
My wish for the next chapter is for the new leadership to encourage and support the youth to lead, regardless of their age and socio-economic standing. As much as the youth relies on the senior leadership to assist in realising our needs, we as the youth need not fear to take risks. Many of us have realised that there is a lack of appetite for risk among the youth of South Africa. I also wish for the incoming leadership to lead by example, which is the best way to lead.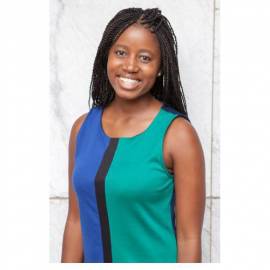 Thandeka Xaba  
If only South Africans cared as much about inequality as they do about Jacob Zuma! Inequality is our reality. Inequality is our biggest hurdle - and my hope is that South Africans will educate themselves on this matter and keep it in mind when envisaging their desired future for our nation.
In this next chapter, my hope is that the leadership will recognise that around 60% of South Africans are immobilised, unempowered and uninspired. What would our country look like if we unlocked that potential? We must mobilise and empower those individuals in a way that allows them to take ownership of their own lives and futures, and participate equally in the economy of this country, just as the beneficiaries of the apartheid regime have the privilege to do so today. How can we call South Africa a 'free' and democratic country when the system disallows most of its inhabitants a fair and fighting chance?
Secondly, my hope is that the leadership will aim to educate all South Africans on our history and how it informs the urgent need for a transformed nation. Without this we cannot get much further. Without this, we cannot truly consider and table other state matters in the hope of moving forward. My belief is that this is where real change for us all will begin.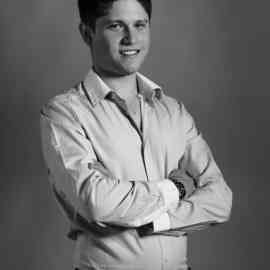 Dean Benjamin
My hope for the next chapter in South African leadership is a firm focus on serving the people by having a zero-tolerance stance against corruption, creating a business-friendly environment and prioritising transparency in the governance of state assets.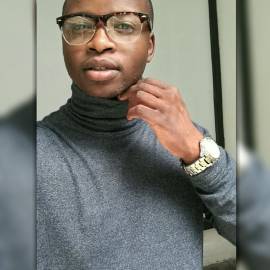 Khanya Mkoto
Unfortunately, under Zuma's presidency we have seen corruption, selfish interest, scandals, and the South African economy taking a knock.
When some speak about our former president, they say he has always been charming and strategic. It's one thing to have charm and strategy but one must have the character and ethics to serve the citizens of the country.
Now with the newly-elected President, Cyril Ramaphosa, there's renewed hope and a positive air in the country. It's almost reminiscent of the time that Nelson Mandela was president. The country seems to be united and happy with this new election.
On 15 February, Ramphosa addressed parliament as South Africa's new president and his focus seems to be on service to the people, patriotism and dealing with the current issues in our country. He stressed that all parties should work with him to put the country first. I am looking forward to witnessing his leadership and doing my part as a young South African who is passionate about civic society. A new day has risen for South African citizens.
Maxine Gray
South Africa led by Jacob Zuma was rife with corruption, and economic and political uncertainty. It left us all feeling more hopeless than hopeful that our beloved country would make it through the jaws of state capture.
In stark contrast to that, Cyril Ramaphosa, our new President, is a beacon of hope for our people. However, as the saying goes, "With great power comes great responsibility". Now that Cyril has the power, we all wait in anticipation as to how he will exercise his responsibility and deliver his promises.
The first key area he must focus on is accountability. He is tasked with not only holding to account those responsible for wrongdoings under a Zuma-led state, but also embedding a culture of accountability among MPs, the ANC and South Africans in general. Only when people are held accountable for their actions are they forced to consider the consequences.
Mr Ramaphosa's second priority must be to take action with purpose. He has sung the song and now it's time for him to walk the walk and take action to redress the imbalances and inequalities of the past, 'future-proofing' life in South Africa for all. He will need to tackle the most influential sectors of our economy first, putting the right people with the right skills into the right positions and starting to coordinate a fair, equal, robust, and honest state.
We now have hope that he will be our 'Knight in Shining Armour' and reform the ANC back to the organisation it once was; built on courage, selflessness and an inherent will to do the right thing for the people of South Africa. It's time to go back to basics, it's time for true Ubuntu (the universal bond that connects humanity).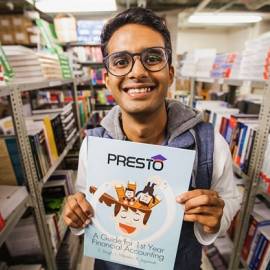 Shivad Singh
I welcome Zuma's resignation due to his corruption deals, demeaning the integrity of the ANC and the harming out country economically.
This is only the first step of cleaning up the mess created under Zuma's leadership. I hope we learn from his mistakes and can move forward and build a better nation through honest leadership.
Shakira Choonara
"My Twenties were characterised by a Zuma presidency where we watched our country plunge into economic collapse and a leadership void.
Civil society played a crucial role in spurring his resignation. When the South African politician and anti-apartheid activist Ahmed Kathrada (or 'Uncle Kathy' as I fondly got to know him) passed on, his open letter asking Zuma to resign pushed a town hall meeting supported by the South African Communist party (SACP) and led to the actions which followed.
Uncle Kathy and the Mandela generation have left us but their values remain and it is important for us to protect democracy as an important treasure and cornerstone of human rights. Being involved in the various civil society movements to oust Zuma and volunteering wjth the ANC (African National Congress) veterans and stalwarts, I was disappointed to see so few youth in these spaces.
Moving forward we need to deal with the root causes of problems: such as corruption and lack of accountability. We must be forward thinking but without losing the essence of 'nation building'. 

Nkululeko Tselane
The Zuma Presidency will be one to remember.
Often after a Presidency ends, there is debate around the legacy that will be left behind. Those that try to argue in favour of positive legacy for Jacob Zuma will have their work cut out.
In his wake, President Zuma leaves a record that includes 18 charges of fraud and corruption, R246 million ($21 million) spent on his private accommodation, 12 cabinet reshuffles (including one where he changed Finance Ministers for a weekend), eight motions of no confidence and a rape allegation.
On the credit side, his tenure saw two new public universities built as well as HIV infection decreasing and general life expectancy increasing.
Corruption can never be tolerated.
The recall (the process whereby the ANC withdraws its 'deployee' from an office of state) of Zuma must be celebrated. A fitting Valentine's Day gift for the country.
However, it's important that South Africans celebrate with their eyes open. The fall of Jacob Zuma should be seen as an opportunity. In the opening chapter of Democracy and Delusion, One Young World Ambassador, Sizwe Mpofu-Walsh says that South Africans are "confronted with an ironic problem: appreciating the scale of our problems".
South Africa cannot afford another honeymoon period. It's important to remember that corruption can never be sustained by a single individual. It takes a network of patronage and self-interest, and Zuma's recall is not enough to eliminate this network. It must be rooted out and dealt with using the full might of the law. At the same time, we can never forget the other issues we face as a nation. We must fully appreciate the situation we find ourselves in. The upliftment of marginalised groups – black people, women, the LGBT community and the disabled – must take centre stage. If not now, then when? If not us, then who?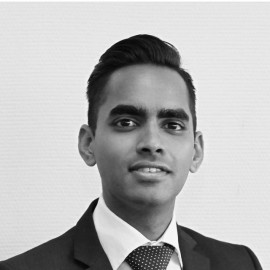 Kerman Mannie
I want to see a country built on honesty and integrity with the sole intention of healing our nation and rising to the very top!