In order to challenge the intolerance that drives conflict, we need forgiveness and the ridiculous hope that victims can become victors.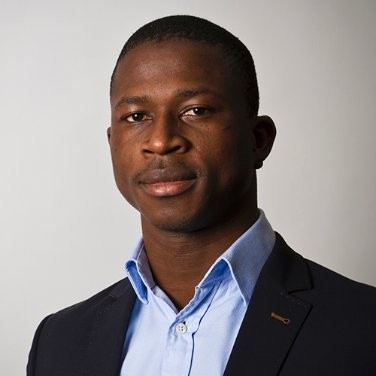 One Young World is deeply saddened to hear of the loss of one of our well loved Ambassadors, and One Young World Supporters, PJ Mandewa Cole.
We first encountered PJ when he was first selected to attend the One Young World 2015 Summit through the All Bar None (now Leading) Scholarship, on the basis of his excellent leadership in Sierra Leone. He was recognised for his work as the Executive Director of Lifeline Nehemiah Project (LNP) in Sierra Leone, an organisation his late father founded to offer support to former child soldiers. 80% of the Senior Management Team of the organisation were former child soldiers. 
PJ knew of the power of tolerance and forgiveness, particularly in war-torn societies. As the Delegate Speaker for the Peace and Security Plenary Session at the 2015 Summit, he spoke of his experiences growing up, and how his family took in over 800 child soldiers and children affected by the conflict in Sierra Leone and Liberia between 1996 and 2001, putting them back into education and trade. Despite the fact he had to flee more than seven times during the War, when speaking fondly of his parents, he notably remarked "My parents could have hated all those who committed atrocities, but hate is a form of intolerance, and they chose a different way. They chose forgiveness."
At the time, LNP ran four schools, a safe home for vulnerable children and a vocational training centre. They also worked with farmers, running businesses and doing everything they can to bring economic and social restoration to Sierra Leone, giving access to their services for over 1000 people daily.
Most notably, he spoke of the impact of intolerance in society, as a result of the Ebola crisis in the region. Instead of promoting these values, PJ and his team worked quickly, efficiently and selflessly at the frontlines to support people in Sierra Leone in the midst of this crisis. He and his team opened an emergency response clinic, and partnered with Medair and Oxfam in order to complete and manage the clinic. The clinic treated over 270 patients, provided food, other necessities and counselling support to over 12,000 people quarantined in their homes, and provided lifesaving Ebola education to over 80,000 people.
He also notably called on Sierra Leonean President Koroma in the One Young World "Call on COP" Campaign, where he spoke of the importance of education and awareness in combating climate change in Sierra Leone.
His work meant that PJ Cole was named as a winner of the Queen's Young Leader Award, having been commended for his community work and fight against Ebola in Sierra Leone. This Award meant that he was fortunate enough to speak at the One Young World 2016 Summit in Ottawa, inspiring the thousand of delegates at the Summit with his story of creating change, empowering former child soldiers and promoting peace and tolerance in society.
Not only did PJ make an impact in the fields of healthcare and peacebuilding, but he also was passionate about empowering young leaders in Sierra Leone. To realise this passion, he joined the Tony Blair Institute for Global Change in 2018 as a Technology Consultant. In this role, he worked closely alongside Sierra Leone's first Chief Innovation Officer, Dr. Moinina David Sengeh, which led to the creation of Sierra Leone's Directorate of Science, Technology and Innovation (DSTI). He served Head of Project Design and Delivery, and Lead Technical Strategist for four-and-a-half years, leading projects and teams that have delivered incredible impact for the people of Sierra Leone.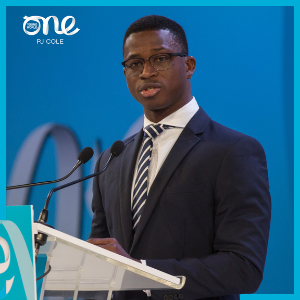 We were, and always will be, blown away by his kindness, tolerance and incredible levels of empathy towards others.
He will be dearly missed by all that were able to work with him, and we send our heartfelt condolences to his family and loved ones in this difficult time.