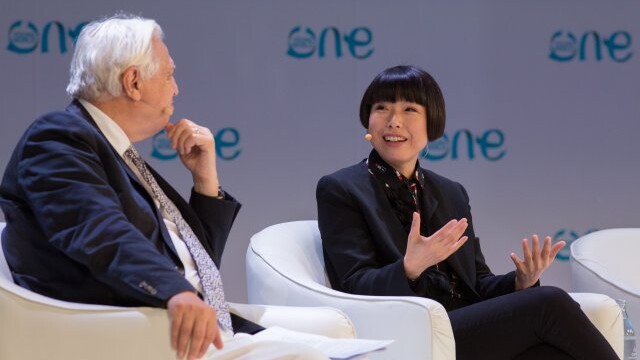 Angelica Cheung
Editor-in-Chief, Vogue China
[[[video-0]]]
Angelica Cheung was born in Beijing, China. She is a graduate of Peking University and is currently the Editor in Chief of Vogue China.
Cheung played an integral role in the development of China's fashion industry, convincing Conde Nast to bring Vogue to China. Cheung launched the title's first issue in September 2005. It sold out of its initial print run of 300,000 and had to be reprinted twice. The youngest of Vogue's editors-in-chief, Cheung had previously worked as an investment banker for Goldman Sachs and she has been the editorial director of the Chinese edition of Elle and the editor-in-chief of Marie Claire Hong Kong. Vogue China now has a print circulation of approximately 1.6 million, and following the launch of its tablet and web presences, its reach has never been wider.
Angelica Cheung attended One Young World 2015 Bangkok and was interviewed by BBC World Affairs Editor John Simpson during the Special Session: How Vogue China became successful.