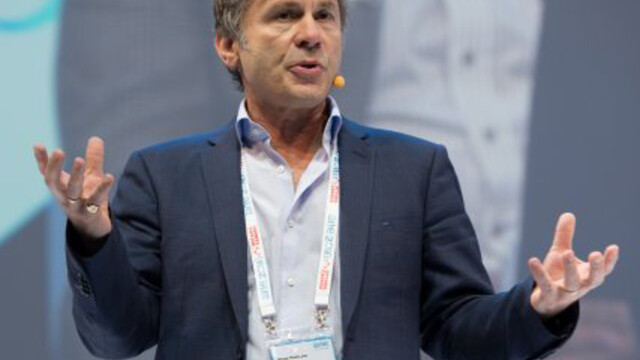 Bruce Dickinson
Lead Singer - Iron Maiden
The face of heavy metal for many, Bruce Dickinson has reached epic heights in worldwide commercial success through his contributions to Iron Maiden as their lead vocalist, and as a businessman and entrepreneur.
Upon Bruce joining Iron Maiden, the band saw their first UK Number One with the album, 'The Number of the Beast' in 1982. Through the 1980s, Bruce led Iron Maiden to become one of the world's most famous bands, and the band holds the record for the highest ever attendance at the Castle Donington Monsters of Rock festival, with a live audience of over 110,000 people.
As well as being the lead singer of Iron Maiden, Bruce is a commercial pilot, brewmaster, entrepreneur and creative business thinker.
Bruce was a pilot and Marketing Director for Astraeus Airlines, a company which leased aircraft to other carriers. He is also the man behind the company Cardiff Aviation, which specialises in heavy maintenance of Airbus and Boeing commercial aircraft.
Bruce is recognised as being active in social and humanitarian issues. Through Flying Scholarships for Disabled People, he provides the once-in-a-lifetime challenge of learning to fly, allowing people with disabilities to reach their full potential. His efforts stretch far beyond his musical and educational pursuits, including receiving a doctorate from Queen Mary University of London.
Bruce heavily invested in 'Airlander', a plane that can stay in the air for three weeks, disperses little noise pollution and does not require a runway to take off or land. The aircraft has the ability to ferry tonnes of supplies to and from any disaster zone.