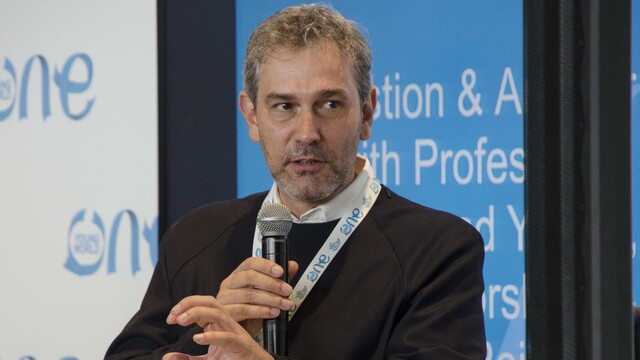 Hans Reitz
Founder & Managing Director - Grameen Creative Lab
Hans co-founded Yunus Environment Hub and serves as Creative Advisor. He is a thinker, creative, visionary and doer. His goal is to build a culture of solidarity in order to develop the idea of social business worldwide.
Born in 1966 in Lower Bavaria, Reitz began to shape society according to his views in his youth. Reitz founded the environmental protection group Abensberg because he wanted to offer resistance against what he believed to be a destructive society that ruthlessly consumes resources. At the age of 20, he went on journeys which took him from India to Pakistan, Afghanistan and Iraq, among other places. In India he studied classical South Indian music.
Back in Germany, he built up a creative circle that is still active today. As a cultural manager, he organised various circus, theatre and cultural projects and managed variety and circus artists as a pioneer in Germany.
In 1994, he founded the creative agency circ and began to continuously expand the agency's fields of activity. Today, the Wiesbaden-based company is a permanent partner for content-based live communication for renowned companies such as BMW, E.ON and H&M. In addition, Reitz advises the companies in the development of innovative management cultures and in the adaptation of their corporate strategies to changing conditions. circ has been voted Germany's most creative agency several times.