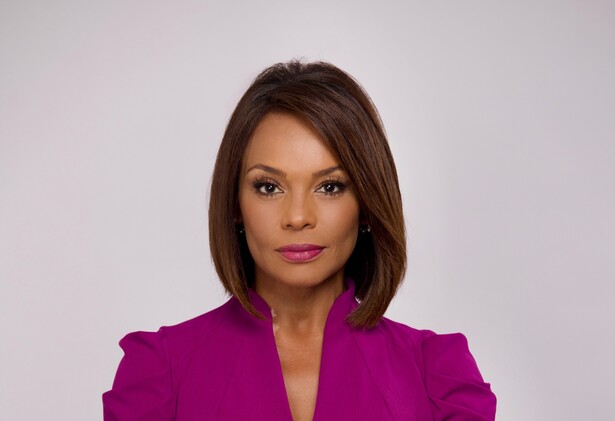 Ilia Calderón
Co-Anchor, Noticiero Univision and Co-Host, Aquí y Ahora
Ilia Calderón is co-anchor of Univision Network's flagship weekday evening newscast, "Noticiero Univision," anchors Univision's primetime newsmagazine, "Aquí y Ahora," and in July 2023 became host of the newly launched streaming true crime show "Señales de Crimen" on ViX.  
Calderón is the first Afro-Latina anchoring an evening newscast for a major broadcast network in the United States. She previously made a similar milestone in her native Colombia as the first Afro-Colombian to host a national news program in that country: "Noticiero CMI."
Prior to joining Univision, Calderón co-anchored Telemundo's weekend national newscast as well as Telemundo Internacional. In her career, she has interviewed numerous prominent politicians and celebrities, among them President Joe Biden, First Lady Jill Biden, Vice President Kamala Harris, former Secretary of State Hillary Rodham Clinton, former Colombian president Álvaro Uribe, and singer/songwriter Shakira.
Calderón also drew headlines pressing Ku Klux Klan leader Christopher Barker on his controversial positions while she faced racial slurs and threats. After that interview she told Forbes: "As a journalist working for Univision, we have bigger responsibilities now in this country when racism and discrimination are coming to the surface. My role as a black Hispanic immigrant will be to scrutinize who's in power and to be more vigilant of civil and human rights for all our viewers."
Born in El Chocó, Colombia, Calderón began her career in 1994 anchoring a local newscast in the country's second largest city, Medellín. Three years later she became the anchor of a highly respected nightly national newscast and a travel program, roles she held until she moved to the United States in 2001. As a respected journalist, Calderón has received several recognitions during her professional career, including two Emmy® Awards. In 2019, she was named one of Carnegie Corporation's Great Immigrants Great Americans. In 2002, she was named one of the 100 most important Hispanic journalists by the Hispanic Media 100 organization. She was also nominated for a Peabody Award for the border crisis coverage on Aquí y Ahora.