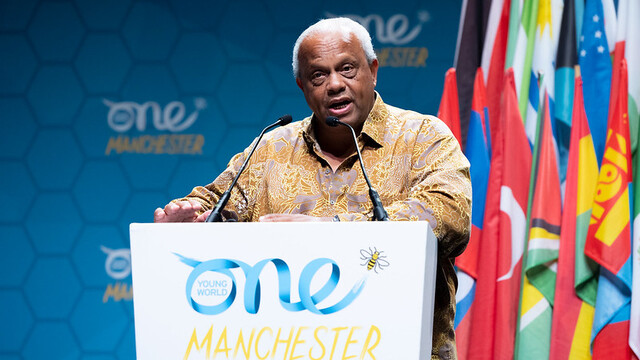 Lord Michael Hastings
Member of the House of Lords of the United Kingdom
Lord Michael Hastings began his career as a teacher, moving into government service in 1986, supporting policy initiatives to bring employment and development to Britain's inner cities. He became a Commissioner with the Commission for Racial Equality, serving 9 years; a Member of the Social Security Advisory Committee and the first minority on the Metropolitan Police Committee, and subsequently Advisor to Sir John Stevens, then Metropolitan Police Commissioner.
Lord Hastings founded Crime Concern in 1988 and merged it with the Rainer Foundation in 2008 to create CATCH22, the leading crime prevention agency. He received a CBE in 2003 for his service as Chairman for 15 years and a trustee for 21 years. In 1990 he started working for TVAM on education programming and then GMTV as its Chief Political Correspondent. In 1994 Michael moved to the BBC as a presenter on the weekly BBC 2 Around Westminster program, before joining its Corporate Affairs division. In 1996 he became the BBC's Head of Public Affairs and then its first head of Corporate Social Responsibility in 2003, before becoming KPMG international's Global Head of Citizenship in 2006. He retired from KPMG in June 2019 after 13 years.
Lord Hastings was conferred with a Life Peerage in 2005 and sits as a Crossbench Independent Peer in the House of Lords. He served on a Select Committee in his first two years and as a member of the Commonwealth Parliamentary Association. In 2005 he received the UNICEF Award for his work on effecting positive solutions for Africa's children, for leading the BBC's response to the Blair Commission for Africa Report. In 2014, he was conferred with a Doctorate in Civil Law from the University of Kent, Canterbury in recognition of leadership and his work in international development and corporate responsibility. In 2017 Michael was installed as the Chancellor of Regent's University London, the most global university in the world, with students from 160 nations.