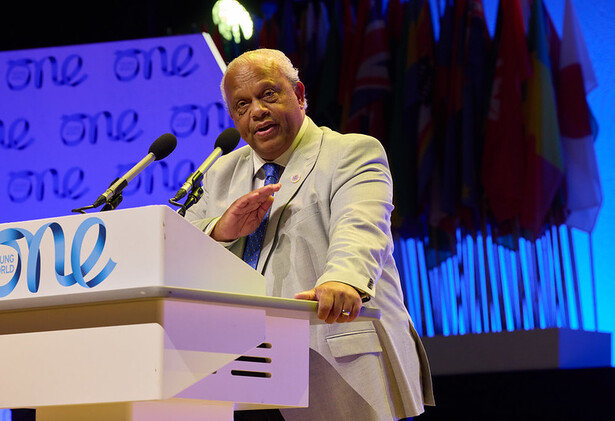 Lord Michael Hastings
Member of the House of Lords of the United Kingdom
Lord Dr Michael Hastings CBE is an independent Member & Cross Bench Peer in the House of Lords and the Chairman of SOAS, University of London and Professor of Leadership at the Huntsman Business School, USA;  he is a NED at Saxton Bampfylde, a leading Executive Search Firm and sits on the Board of Cornerstone VC and is the Patron of the Cornerstone Syndicate Fund and a strategic advisor to Lendoe and Harambe Entrepreneurs.

Lord Hastings is also Chair of the London Chamber of Commerce Black Business Association; he is a Governor of the Vodafone/ Safaricom MPESA Academy in Nairobi, Kenya and a VP of UNICEF, Ambassador for TEAR FUND and Chairman of the Council of ZANE – the leading Zimbabwe Aid Agency. He was formerly the Global Head of Citizenship at KPMG International and before that the Head of Public Affairs at the BBC. He served as Chancellor of Regents University London from 2017 to 2021.

He is President of UK Community Foundations, founder and VP of Catch22 and co-founder of My Brothers Keeper, a unique prisoner support commitment.