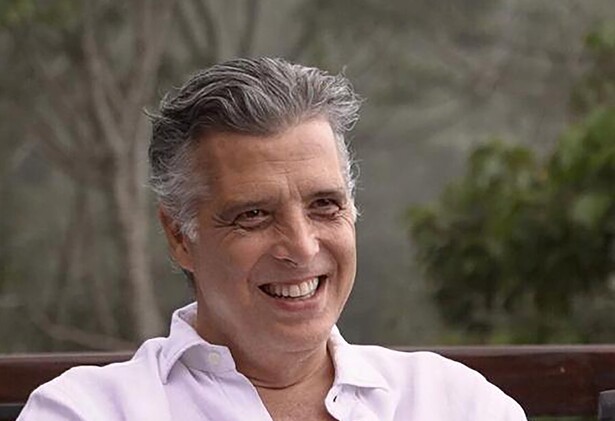 Luis Javier Castro
CEO and Founder, Mesoamerica Investments and CEO and Founder, Alejandria
Luis Javier Castro defines himself as an entrepreneur and activist. He is the Founder and CEO of Mesoamerica Investments, a Private Equity Firm from where he has led investments across Latin America for the last 25 years in fields such as renewable energy, telecommunications, restaurants, dairy industry among others, with world-class partners such as OTPP, ACTIS, Bain Capital and large business groups in the region. In 2019, Mesoamerica acquired 35% of the company Alqueria, a transaction that was highlighted by the press as "partners in purpose." In 2021, the company was certified as a B Corp, becoming one of the best Colombian companies in sustainability. 

Luis Javier is a member of the Board of Directors of Grupo de Energía de Bogotá and Codensa, as well as of different companies in Mesoamerica's portfolio. He is the Founder of Yo Emprendedor, where more than 6 thousand entrepreneurs have benefited from its programs and more recently incorporated its entrepreneurship model in public education in Costa Rica. He is President Emeritus of AED (Alianza Empresarial para el Desarrollo), an organisation he presided for 10 years and brings together more than 150 companies in search of a more prosperous, inclusive, and respectful environment. He is a member of the Central American Leadership Initiative and Aspen Institute Initiative Colombia of the Aspen Institute, a member of YPO, a member of the acquisition committee of Tate Modern, founder of Parque La Libertad, and participates in multiple boards of development organizations. Until this year he acted as a member of the Board of Directors of the largest NGO in the world, with a budget of 5 billion dollars a year, United Way Worldwide. In 2021 he was appointed to the One Young World global advisory board, a community that brings more than 16,000 young leaders around the world, for his efforts to identify, connect and promote young leaders around the world.

Due to his business career, El Financiero, a Costa Rican newspaper, has twice named him Businessman of the Year, being highlighted for his efforts to promote conscious capitalism. 
In late 2020, Luis Javier founded Alejandria, a company with the purpose to build an educated, connected, and empowered society. Alejandria is founded from the intersection of two concepts that, for its founder, are essential to build a successful society in the long term. Conscious capitalism as a force for value creation and well-being, putting purpose at the center and understanding the interdependence of actors; and exponentiality. Some of Alejandria's investments are creating high impact globally. Knowledgehook a platform for the improvement of mathematics education in the world, through formative assessment, and Elenas a startup empowering 200 thousand women to increase their income, are just two examples of this.