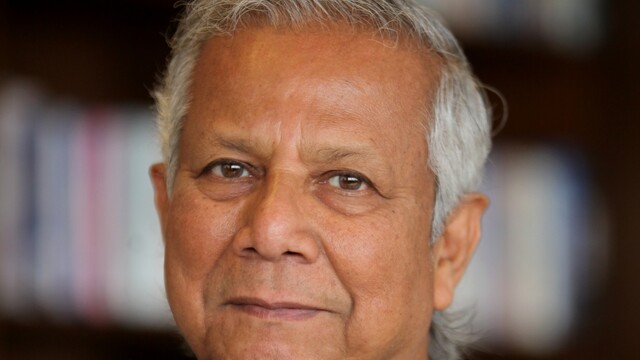 Professor Muhammad Yunus
Nobel Peace Prize Laureate and Founder, the Grameen Bank
Nobel Laureate Professor Muhammad Yunus is the founder of Grameen Bank, pioneering the concepts of microcredit and social business, founding more than 50 Social Business companies in Bangladesh. For his constant innovation and enterprise, the Fortune Magazine named Professor Yunus in March 2012 as "one of the greatest entrepreneurs of our time." At the Opening Ceremony of the Olympic Games Tokyo 2020 Professor Yunus was conferred with the Olympic Laurel award for his extensive work in sports for development, bringing the concept of social business to the sports world.
In 2008, Professor Yunus and Grameen Bank were jointly awarded Nobel Peace Prize.
Professor Muhammad Yunus is the recipient of 63 honorary degrees from universities across 26 countries. He has received 143 awards from 33 countries including state honours from 10 countries. He is one of only seven individuals to have received the Nobel Peace Prize, the United States Presidential Medal of Freedom and the United States Congressional Gold Medal. He has appeared on the cover of Time Magazine, Newsweek and Forbes Magazine.
Professor Yunus has been stressing the need for a basic decision of 'No Going Back' to the old ways of thinking and doing. He proposes to create new roads to go to a new destination by creating a World of 3 Zeros - zero net carbon emission, zero wealth concentration for ending poverty once for all, and zero unemployment by unleashing entrepreneurship in everyone.