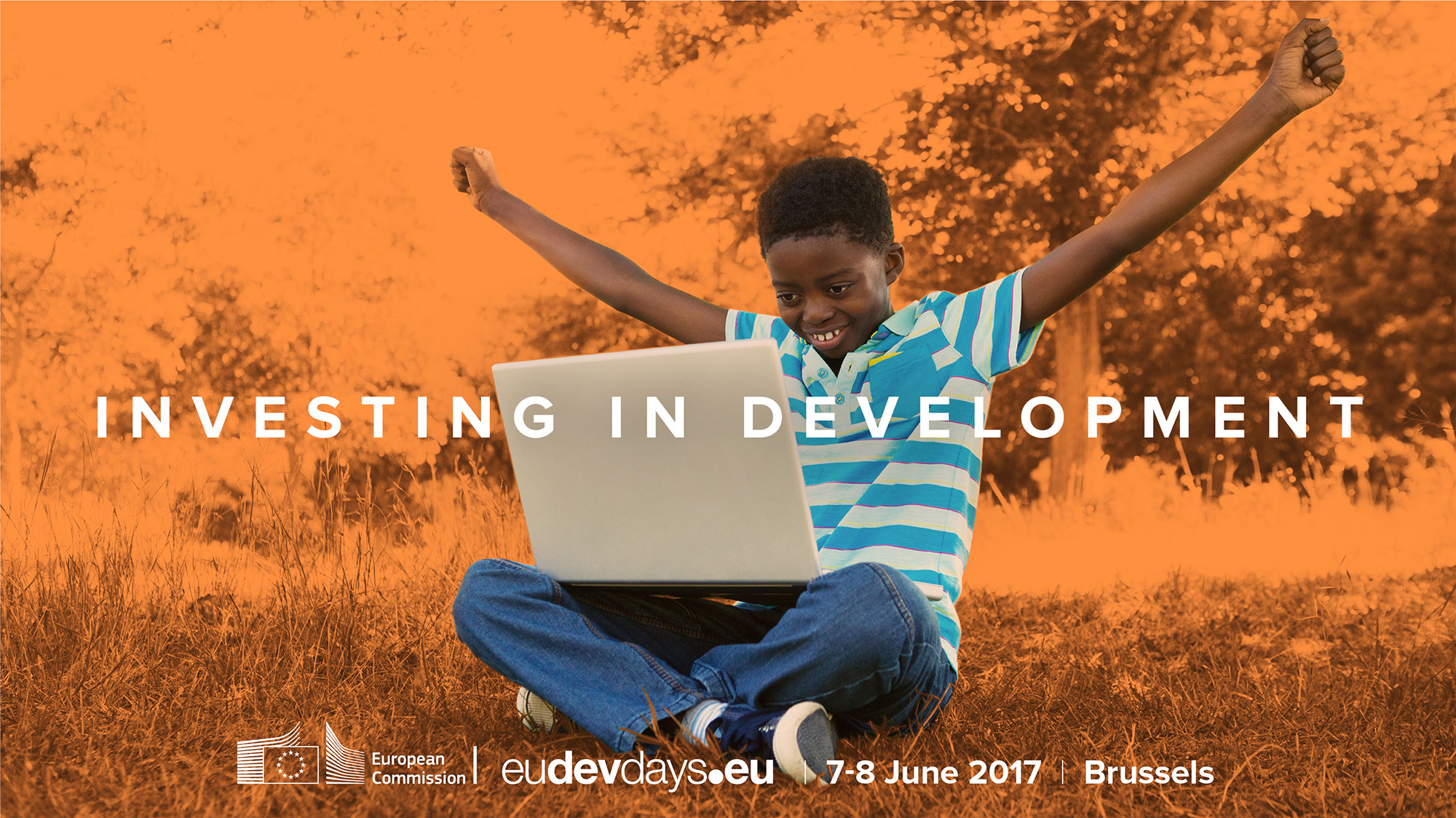 What are the European Development Days?
The European Development Days (EDD) is Europe's leading forum on international cooperation and development. EDD 2017 will promote a new global strategy to address the most pressing current global development challenges and bring together development actors committed to tackling poverty worldwide.
The 2017 Programme will focus on 'Investing in Development', and there will be particular emphasis on engaging the private sector as a partner in economic development. The private sector's role in international development policies will be discussed and spotlighted throughout the forum. Overarching objectives of the private sector engagement include the promotion of inclusive growth and the creation of decent jobs in particular for women and youth, which leads to improved living conditions. An up-to-date programme can be found here. 
Join One Young World at EDD 2017!
One Young World will be present at the European Development Days with a stand in the Global Village and with a lab debate on driving social change in the private sector (Thursday 8 June, 09:00 - 10:15 AM) with various One Young World Ambassadors. The debate will be moderated by One Young World's Co-Founder Kate Robertson. You can now join the One Young World delegation by registering via the button link below.
Benefits of attending:
- Network with other stakeholders in the field of international cooperation and development. EDD 2017 will welcome 6000 participants from 140 countries representing 1200 organisations from the development community.
- Learn more about international development through high-level panels, lab debates and project presentations.
- Reconnect with fellow One Young World Ambassadors and the One Young World team.
- Engage with VIPs in the development field. 200-300 VIPs varying from Heads of State to representatives of international organisations, civil society, private sector and EU institutions. They include, amongst many others:
Ban Ki-Moon, Secretary-General of the United Nations
Jim Yong Kim, President of the World Bank Group
David Nabarro, UN Special Adviser on the 2030 Agenda for Sustainable Development
Phumzile Mlambo-Ngcuka, Executive Director UN Women
Winnie Byanyima, Executive Director Oxfam International
European Commissioners Federica Mogherini (High Representative for Foreign Affairs), Frans Timmermans (Better Regulation) Cecilia Malmstrom (Trade) and Neven Mimica (International Cooperation and Development)
When and where?
EDD 2017 will take place on Wednesday 7 and Thursday 8 June 2017, at the Tour & Taxis in Brussels (Belgium).
How to register?
You can register to become a part of One Young World's delegation to EDD 2017 by completing the webform linked below. Participation is free of charge. One Young World is not able to cover related expenses (travel, accommodation).
After you have registered via the link below, you will receive more information on how to create a profile on the EDD website, which is a necessary step to confirm your place.
Application deadline for One Young World Delegation: 11 May 2017
Application deadline for EDD profile: 13 May 2017