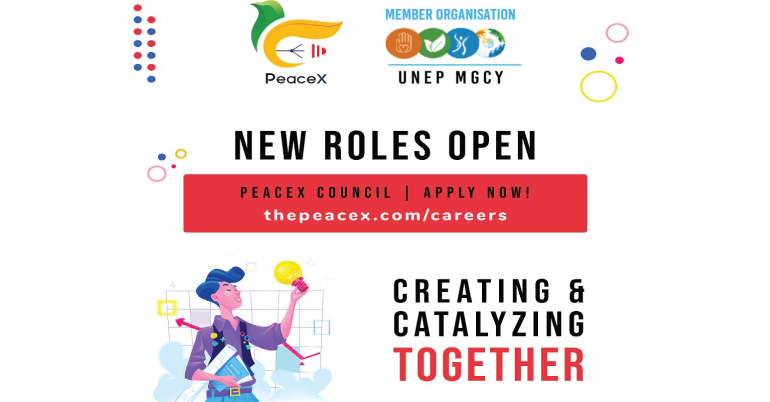 Embark upon a journey to make the world a better, more sustainable place with PeaceX. They seek spirited, remarkable individuals who want to explore themselves and craft the future. By design, being a part of PeaceX is a thrilling adventure to impact communities across the world, hone your innate talents, rub shoulders with sustainability leaders, and become one with our global family.  PeaceX is a home to a diversity of sustainability champions, innovation enthusiasts, research wizards, and developmental crusaders.
As a member organisation of the United Nations Environment Programme Major Group on Children and Youth, the PeaceX family, hailing from 60+ countries, works towards achieving the ideals of peace and sustainability by brainstorming vibrant policy ideas and incubating community-rooted endeavours to counter and correct contemporary plights.
PeaceX is constituting a Management Council which is to be at the helm of affairs of all their work. The institution of this novel, the transparent structure is to ensure that their ever-evolving work is at pace with core foundations. At the moment, they are onboarding for four key positions in the Council:
Director of Content Development, Chief Technical Officer, Associate Human Resources, Associate Marketing, Associate Operations.