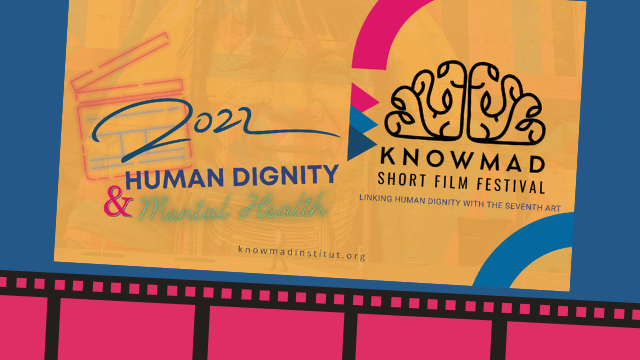 Knowmad Film Festival Entries Open!
Knowmad Short Film Festival (KSFF): Human Dignity & Mental Health in the Seventh Art
The Knowmad Short Film Festival is a creative effort of the European Institute for Multidisciplinary Studies on Human Rights and Sciences - Knowmad Institut; that opens intercultural exchange and contributes to making visible the alternative narratives that reflect the current state of human dignity.
This festival aims to turn information into knowledge.
The festival seeks to promote SDGs 10, 16, and 17.
The second edition of the Knowmad Short Film Festival (KSFF) seeks to give visibility to the current situation of human dignity and the mental health. The goal of the second installment of the festival is to promote and celebrate the diversity of human cultures, mental health awareness and peace builders through the lens of filmmaking.
The KSFF will be a hybrid festival using online and offline spaces to engage audiences in celebrating cultural diversity through the lens of dignity and human rights.
The KSFF contributes to the dissemination of the experiences of communities and individuals who contribute to the construction of peace, the preservation of the ethnosphere, promote sustainable development, and generate opportunities in a resilient and contextual way.
At Knowmad Institut we work to give voice and action to Human Dignity and Human Rights in public and private policies.
Guidelines if YOU want to Submit a Film!
The Knowmad Short Film Festival is open to any person or group. Films may be fiction and non-fiction, as well as other genres and styles.
Entries must articulate, interpret and express the advancement of human dignity or the preservation of the ethnosphere through the democratization of filmmaking and the lens of the people living in the regions, countries or territories represented.
Participating individuals or groups must follow the Knowmad Institut on at least two social media platforms. Although not mandatory, it will be useful for the applicant.
Films that have been selected in the pre-selection process will undergo an interview for the final screening of the short film festival.
The works that are accepted in the final selection process will be announced on (date of announcement) on (Knowmad Institut's social media).
All communications to filmmakers will be published by the official secretariat of the Knowmad Short Film Festival. All notifications from other unauthorized sources, individuals, or outlets are not acknowledged by the KSFF organizers. Filmmakers in the official selection who have qualified in the primary selection will also be notified via email.
The decision of the Jury is final and irrevocable.
Important Dates:
Earlybird Submission: 30 July, 2022
Regular Submission Deadline: 10 October, 2022
Final Deadline: 2 November, 2022
Notification Date: 20 November, 2022
Event Dates: 5-10 December, 2022
An Example of a Submitted Film: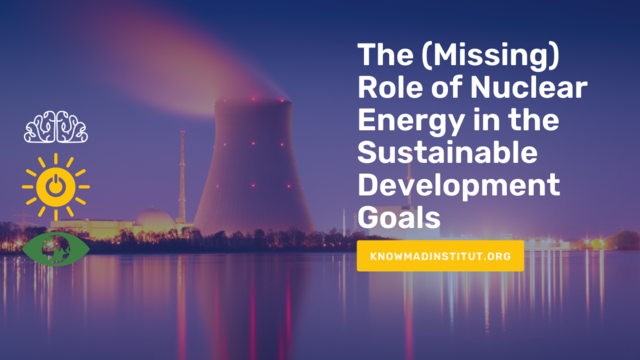 The (Missing) Role of Nuclear Energy in the Sustainable Development Goals