One Young World is proud to announce its collaboration with The Royal Society of Arts for a Workshop series for Ambassador Community. The first event taking place on Wednesday 7 June at The Royal Society of Arts, London titled Developing Inclusive Leadership. This session will explore diversity, equality and inclusivity as a leadership skill in young change makers. 
Due to limited space we will only be extending invitations to a limited number of Ambassador who are best equipped participants for the workshop. We will be reviewing interest and inviting participants as we receive registrations. 
Find more information about the workshop below!
Chief Executive Royal Society of Arts
Andy Haldane
Andy was formerly Chief Economist at the Bank of England and a member of the Bank's Monetary Policy Committee. Among other positions, he is Honorary Professor at the Universities of Nottingham, Manchester and Exeter, Visiting Professor at King's College, London, a Visiting Fellow at Nuffield College, Oxford and a Fellow of the Royal Society and the Academy of Social Sciences. Andrew is Founder and President of the charity Pro Bono Economics, Vice-Chair of the charity National Numeracy and Chair of the National Numeracy Leadership Council. Andrew was the Permanent Secretary for Levelling Up at the Cabinet Office from September 2021 to March 2022 and chairs the Government's Levelling Up Advisory Council. He has authored around 200 articles and 4 books.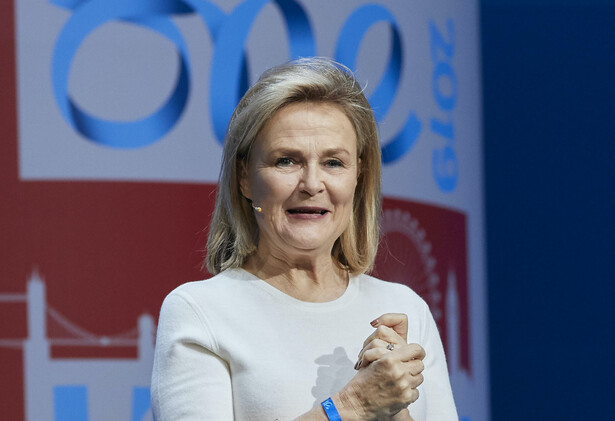 Co-Founder One Young World
Kate Robertson
Kate served as Chairman of the Havas group from 2006 to 2015 and as Global President from 2013. Working mainly in global roles, Kate became convinced of the importance of the roles of global institutions and global businesses in the certainty that what unites people is greater than geographical distance and national distinctions.
Having grown up in apartheid South Africa, Kate's world view is defined by having witnessed the creation of its new way of life. Awed by the leadership of Nelson Mandela and Archbishop Desmond Tutu, Kate believes in the limitless possibilities a sense of shared humanity can create. Inspired by her love for the Olympic movement and its values, One Young World should, in Kate's vision, give young leaders a chance to meet their counterparts from every country in the world and resolve to make the world a better place