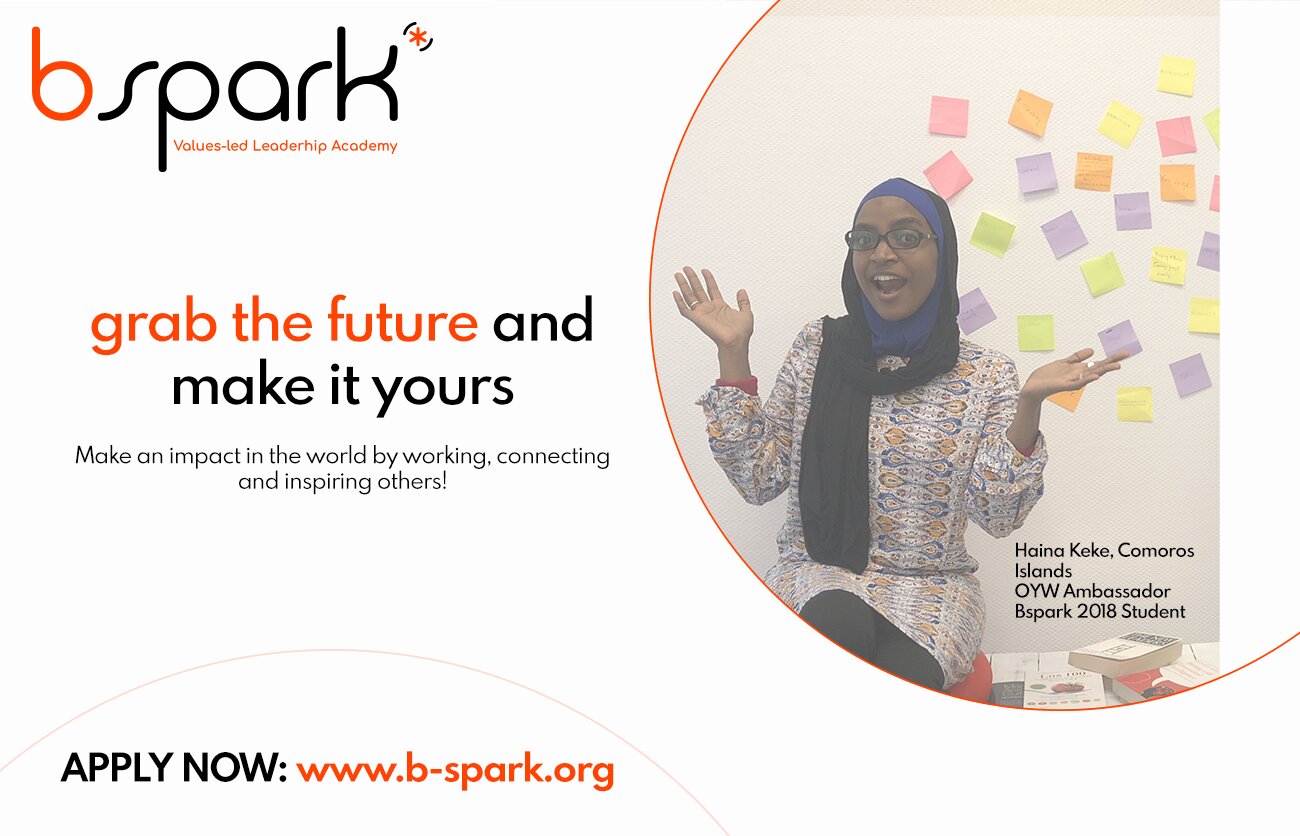 About Bspark
"You have the talent, the passion and the desire to inspire, engage and drive change. Bspark is here to help sharpen your skills and teach you stronger, more effective ways to live with purpose and make a positive impact in the world."
The Fellowship
"Ready for this 15-month part time learning adventure? Two 15-day long modules on site in Madrid, supported by online classes, assignments and coaching. Hear our current students' experiences and learn how we develop leaders from inside out www.b-spark.org.
We would love to grant one scholarship to a One Young World Ambassador from a developing country!" 
When & where will the Fellowship take place? 
Starting in June 2019: 15 months online + 2 x 2 weeks in Madrid, Spain
For queries, please contact: [email protected]
Are you the B-Spark we are looking for?
Applications close on 15th May.