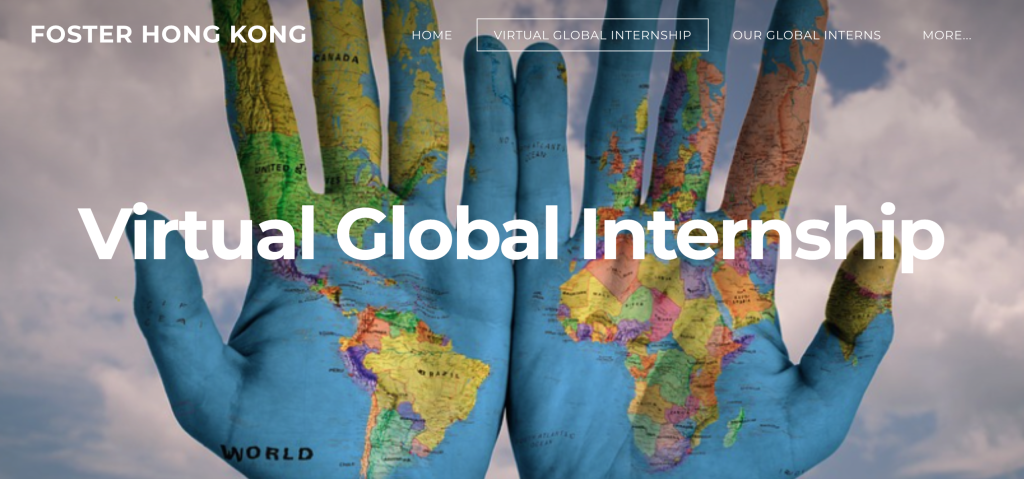 Foster Hong Kong is looking for partners to provide virtual internship opportunities, and for enthusiastic interns to support companies and projects.
About Foster Hong Kong's Virtual Internship Programme:
"The COVID-19 pandemic has brought about disruptive change in the way business is done. Our default way of life is being thrown into disarray, with entire industries being forced to evolve the way they interact with their stakeholders. We all see the problem of high unemployment rates globally. Young people are looking for international job opportunities in a more flexible environment while companies are looking for manpower support in different tasks online.  
Foster Hong Kong's Virtual Global Internship Programme aims at filling the gap in between the excessive supply and demand of manpower in online job opportunities.
How it works
It combines the idea of Working From Home (WFH) and Overseas Internships. Companies and project founders can outsource their daily tasks to youth who are talented and interested during the 90 hours programme.
After the matching and completion of projects, companies and project founders will acknowledge the young leaders with reference letters and a certificate to qualify their experience
We endeavour to leverage the support of youth for different projects and initiatives around the world. We believe learning by doing and without the boundary of time and locations, young leaders can transform the current crisis to opportunities in earning working experience from different outstanding leaders in the world.
For companies / project founders:
Secure a talented workforce who will provide key support to your projects. You can extend opportunities to those eager to learn, regardless of their location. 
Partners so far include companies and projects based in San Francisco, New York, New Dehli, London, Kuala Lampur, Singapore, Vienna, and beyond across a variety of sectors.
For interns:
Gain experience working for international companies and organisations. 
Requirements for interns:
Must be 18 years old or above
Ability to work independently and follow instructions
Passion for creative ideas and thinking out of the box
Being responsible and willing to learn
Commitment to completing 90 hours internship within 3 months
Any questions? Contact [email protected]
This initiative was founded by OYW Ambassador Iki Chan.
Image