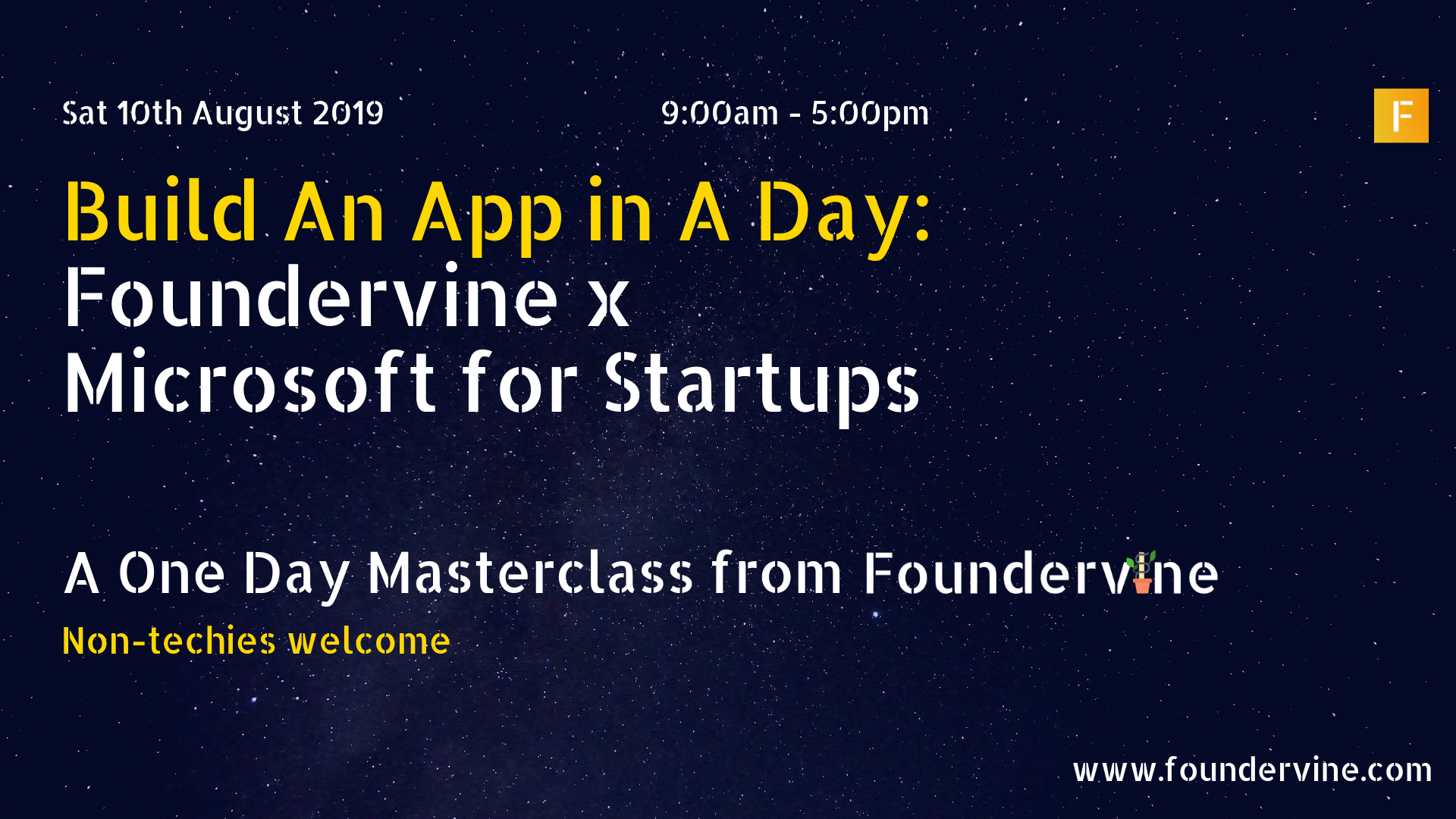 On 10th August, Foundervine will be hosting Build An App in a Day in partnership with Microsoft for Startups. This is a one-day masterclass open to all design to help you take your first steps into app building.
Programming an app is getting easier, it is no longer the reserve of computer science graduates, but something that all can do with a little training. "Low-code" platforms like PowerApps are making it easier for you to test and build your ideas.
The beginner level masterclass will give you hands on experience with the Microsoft PowerApps Canvas App. The lab includes a step-by-step instruction for someone new to this technology to take the first steps in building an app solution within a day.
PowerApps helps everyone from business analysts to professional developers work more efficiently together. Solve business problems with intuitive visual tools that don't require code, work faster with a platform that enables data integration and distribution. Easily build and share apps on any device.
Places are very limited.
This opportuntiy was provided by OYW Ambassador Izzy Obeng, Founding Director of Foundervine.