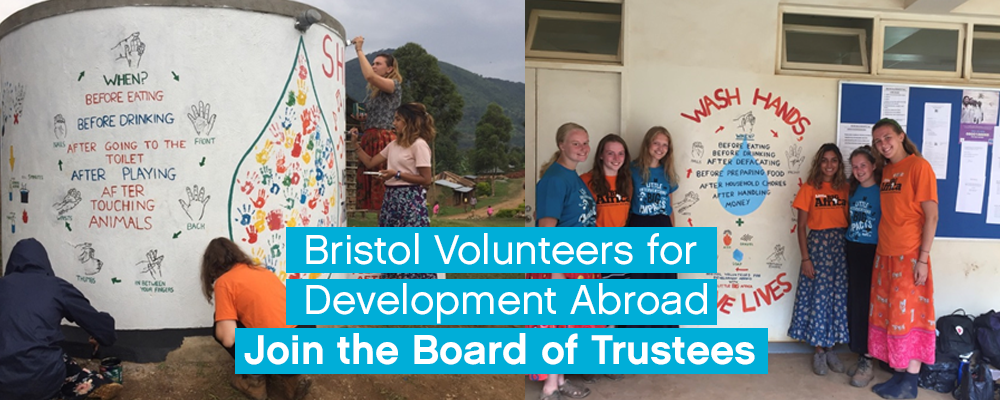 Bristol Volunteers for Development Abroad (BVDA) is looking young leaders to join its Board of Trustees. 
Please note this opportuntiy is now closed.
About BDVA:
Bristol Volunteers for Development Abroad (BVDA) is a student-led charity supporting the students at the University of Bristol to make a difference in developing countries through overseas volunteering. 
They also work hard to raise awareness of international development within the UK.
The charity is based in Bristol but trustees do not need to be.
Why you should get involved
This a great opportunity to help govern a fantastic international development charity and support the students who make incredible projects in Uganda, Nepal and Malawi possible.
Who they're looking for:
This role is ideal for anyone who:
Has an interest in international development or the third sector
Would like to build their strategy development and implementation skills
Would like to volunteer with some incredible people
You can read the full role description here.