About CogX Festival
CogX Festival is a Global Leadership Summit and Festival of AI & Transformational Technology addressing the question "How do we get the next 10 years right?".
The world's largest gathering of CEOs, Entrepreneurs, Academics, Artists, Activists & Policy Makers working to realise the biggest transformational opportunities of our time and how we address the challenges along the way. 
For 2021, One Young World has partnered with CogX to curate a GenZ content stream highlighting the voice of young leaders tackling global challenges from the heart of our Ambassador Community.
The hybrid festival will be delivered in June 2021, offering people the option of attending sessions virtually or coming together in person in a safe and comfortable way.
Join us on the GenZ stage at CogX 2021
Curated by One Young World, the GenZ stage at CogZ welcomes a selection of the world's brightest young leaders to share the social, political and environmental causes that steer their choices as consumers and soon-to-be job hunters.
As the influencers of today and the workforce of tomorrow, understanding GenZ has never been more relevant or more important than it is now.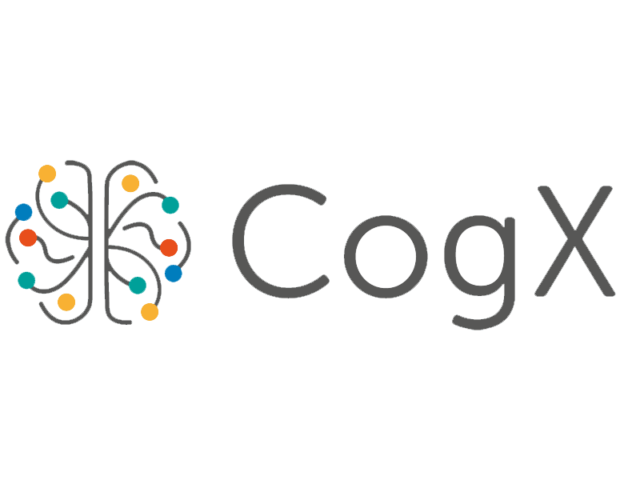 Youth representation in UK politics: is there enough?
Studies show that less than a third of young people show any interest in politics, so how can we encourage more youth to participate? In this session we take a closer look at how we can make the ballot a fairer representation of the UK demographic, and what we can do to involve more youth in UK 2021 elections.

Dayo Okewale
Chief of Staff, House of Lords
Dayo works as a chief of staff in the House of Lords (UK government), providing political, diplomatic and strategic insight to Crossbench Peers. Dayo is also part of the UNESCO Human Rights Global Integration forum alumni and leadership program, having served on the UNESCO board and having published articles on human rights, sports for development and eradicating poverty.
Mete Coban
Chief Executive, My Life My Say
As the Founder and Chief Executive of My Life My Say, Mete is best known for founding the All-Party Parliamentary Group on a Better Brexit for Young People and for contributing to the increase of turnout for young people at the 2017 and 2019 UK General Elections.
Dyonne Niehof
Consultant public affairs & corporate relations, Dröge & van Drimmelen
Dyonne is a public affairs professional, helping clients navigate the political landscape of the Netherlands. She advises branch associations, companies, municipalities, and entrepreneurs. Her passion is bridging the gap between politics and society, which she does by organising activities at the local branch of her political party.
How to get your first job in today's world
The job market has drastically changed and job hunting isn't what it used to be. So how can younger generations land a job nowadays? An experienced panel covers the must-have skills, gives tips for acing interviews, and explains how to use social media in your favour.

George Imafidon
CEO, Motivez
George Imafidon is a 24-year-old social entrepreneur, an engineer with Sir Lewis Hamilton's racing team (X44) and Board Member at The Hamilton Commission improving diversity in STEM and motorsport. As a First Class engineering graduate at UCL, George is passionate about building products that improve lives and communities
Hayden Taylor
Managing Director, Unloc
Hayden is a 24 year old social entrepreneur and young leader. Hayden co-founded social enterprise Unloc aged just 16, with a mission to develop the education system so that it puts young people as changemakers at its heart. Unloc now works with over 10,000 young people each year, helping them to develop their potential and become changemakers.
Lola Olaore
Senior Digital Analyst, McKinsey & Company
Lola specialises in product development and co-creates with clients to build and launch customer-centric products into the world. Passionate about the empowerment of girls/women and the future of work she founded thinkHER ambition a social enterprise that aims to up-skill the next generation of leaders.
Diversity was a 2020 buzzword — now what?
Studies show that diverse teams are 36% more likely to be profitable. This panel looks at how we can create human-first workplaces that champion diversity and inclusion, and how to spark the dialogue to make it happen within your organisation.

Tomas Flier
Global Diversity, Equity and Inclusion Lead, Google
Tomas Flier is Google's Global Community advisor for the Latinx and Indigenous communities. His role and purpose is to build a more equitable company and world by empowering underrepresented communities and historically marginalized groups. 
Kristin Duquette
US Ambassador, One Young World
Kristin Duquette is a globally-recognized disability rights advocate, former world-class athlete, and political appointee in the Obama Administration. She is a five-time American Paralympic Record Holder, three-time Junior National Record Holder, and the former Captain of the U.S. Paralympic Swim Team for the 2010 Greek Open.
Aminka Belvitt
Founder & CEO, Wofemtech
Aminka Belvitt is an international speaker, innovator, humanitarian, mentor and thought leader. She believes in the empowerment and advancement of women and marginalized people, as solution creators for the UN 17 Global Goals, and agents of changes in their own communities.
The brands GenZ wants to buy
GenZ is the most eco-conscious and socially-aware generation yet. They want brands that walk the talk and put people and the environment first. So how can brands drive positive change and win the loyalty of younger generations? This session dives into the growing movement towards conscious capitalism and what it takes to thrive in a GenZ-first world.

Shilpa Yarlagadda
Founder of Shiffon Co and Startup Girl Foundation, Shiffon
Shilpa Yarlagadda launched her direct-to-consumer fine jewelry label Shiffon Co. from her Harvard dorm room in 2017. Her signature product, the adjustable Duet Pinky Ring, has since been spotted on Michelle Obama, Serena Williams, Nicole Kidman and Emma Watson. Yarlagadda donates half of Shiffon's profits to companies that empower women through her nonprofit, the Startup Girl Foundation.
Ben Conard
Founder, Five North Chocolate
For his work in the movement, Ben Conard has been named one of the Top 10 Biggest Fair Trade Advocates in the World and 40 LGBT Leaders Under 40. His passion for social entrepreneurship has taken him to the TEDx stage and on-the-ground to farms in Ecuador and artisan workshops in India.
Naz Kawan
CEO and Co-founder, A Beautiful Mess
Naz Kawan is a social entrepreneur and the Founder of A Beautiful Mess, a circular textile factory focused on inclusivity and transparency in the supply chain, in 2020 she won the Tommy Hilfiger Award for most innovative and inclusive business within the fashion industry. 
The fast-changing world of wellbeing
Working from home, pets without boundaries and around-the-clock childcare — lockdown has been unbelievably tough on mental health. From countering loneliness and avoiding burnout to prioritising self-care, we look at the groundbreaking innovations transforming the wellness industry and what it all means for our mental health.

Morgan Hewett
CEO, OptionsMD
Morgan is the CEO of Options MD, a platform that helps people with severe illnesses access better-performing treatments, faster. Before starting her own company, Morgan worked at Facebook, where she launched the company's healthcare marketing division.
Ambika Mehrotra
Head of Partnerships & Development, MINDS Foundation
Ambika went from intern to Head of Partnerships & Development at MINDS Foundation, which is committed to eliminating the stigma surrounding mental illness through education, training, and providing access to cost-effective, high-quality care.
Esther Marshall
Founder - Sophie Says, Sophie Says
Esther is changing the game in the early years children's book market. Her books ensure critically important lessons in self-belief, mental health and gender equality are shown in an authentic and fun way
Immigration: COVID-19, nationalism and racism. What is next for migrants?
Studies show the pandemic has had a disproportionate impact on immigrant communities in the US, hitting their living standards and access to healthcare the hardest. We take a closer look at the role of migrants in the pandemic response, and how mutual understanding can help to heal disenfranchised societies.

Isra Chaker
Campaign Strategist, American Civil Liberties Union (ACLU)
Isra Chaker is a Syrian-American civil rights activist, humanitarian advocate, and public speaker. She serves as the Senior Refugee, Migration and Protection Campaign Lead at Oxfam America; where she uses her advocacy expertise in managing this campaign that advocates for vulnerable people.
Saba Nafees
Bioinformatics Scientist, Chan Zuckerberg Biohub
Saba is a dreamer, activist, scientist, entrepreneur, singer, pianist, and lifelong student and a OYW Ambassador. Born in Pakistan, she moved to Fort Worth, TX, when she was 11. She is passionate about movement building and finding tangible ways to help undocumented youth.
Théo Scubla
Founder & CEO, EachOne
When refugees arrive in Europe, obtaining gainful employment is one of the most difficult hurdles they face. Recognized in the Forbes 30 Under 30 European list in 2021, Théo Scubla founded Each One in 2015 with the willingness to show that migration is not the movement of misery but the movement of talent. 
Resilience and play: Enabling kids to flourish in a world of upheaval
With so many catastrophic changes happening around the world, how do we find ways to mitigate the effects of trauma on children — at home and at school? John Goodwin and Kate Robertson discuss how learning through play can help both adults and children build resilience to such crises, and how technology can enable children to thrive and prosper in a constantly changing world.
Kate Robertson
Co-Founder, One Young World
John Goodwin
CEO, The LEGO Foundation