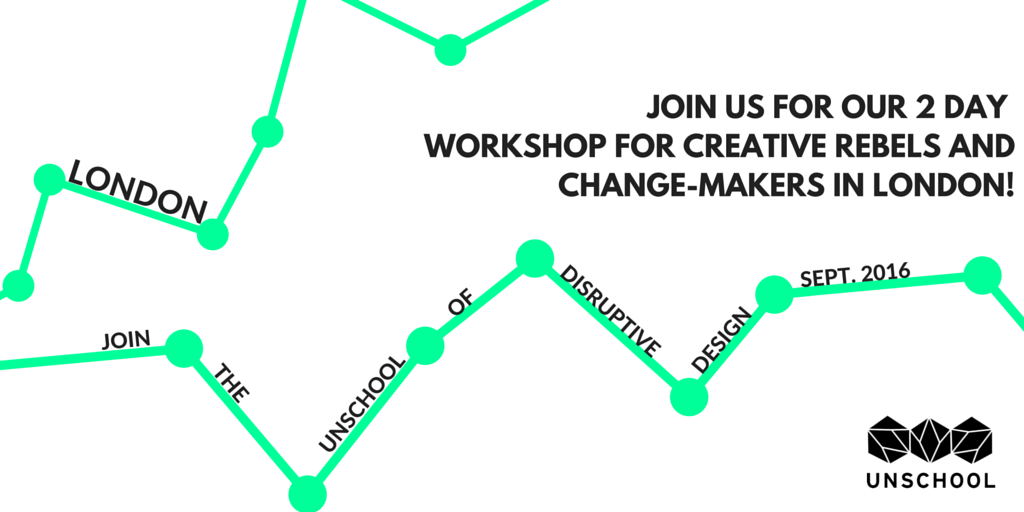 Want to activate your brain, upskill and learn The UnSchool's Disruptive Design Method for creative social change-making? Join their two day Disruptive Design Workshop in London 21 & 22 September with Dr. Leyla Acaroglu.
We are happy to share that One Young World has one free place at the workshop that will be allocated based on an application process.
At the September workshop, you will dive into UnSchool's three-part method of disruptive design and learn how to mine, landscape, and build solutions for activating positive social change. 
Over the course of two days, you will learn to love the problem, cut through the frothy stuff, map connections, think in systems, and activate your agency to create change. Arrive in the morning with an issue area, project or problem that you want to work through, and walk away the next evening with deeper insights and practical strategies for actively intervening.