"It really felt like an Olympic ceremony [ ] but instead of competing against one another, we were on the same team fighting against global problems."
Every year during the Opening Ceremony of the One Young World Summit, one Delegate is selected from each country represented at the Summit to take part in the Flagbearer Ceremony. No youth led movement outside of the Olympic Games represents as many nationalities as the One Young World Summit and the Flagbearer Ceremony celebrates the rich diversity of the nations present.
In an annual tradition, OYW Co-Founder Kate Roberton leads a live flagbearer draw where she randomly selects one Delegate from each country to carry their respective flag at the Opening Ceremony. You can take a look at the draw here.
This year, to celebrate the Summit coming 'home' to London for the first time since 2010, the flags of the Home Nations were also included in the flagbearer ceremony. Representatives from England, Scotland, Wales and Northern Ireland carried their nation's flag alongside the flagbearer for the United Kingdom.
One Delegate is also chosen to carry the Refugee Nation flag in recognition of the approximately 60 million refugees and internally displaced people in the world.
At the One Young World 2019 Summit in London, 201 Flagbearers took part in the Flagbearer Ceremony. Learn more about some of them below.
"To me, carrying that flag was an opportunity to represent the many different elements of my story and my identity, and leading all the flagbearers in was a strong symbol of the commitment the international community, and all the delegates - have to support each other regardless of borders, language, or background."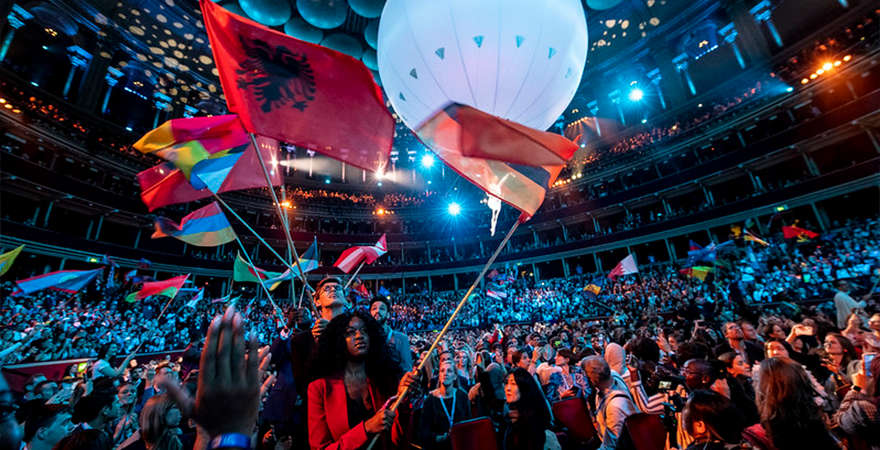 Apefa Adjivon, Refugee flag
Founder, Pearl Project
Born in a refugee camp in Ghana and growing up in a low-income community in Canada, Apefa has experienced first-hand the issues that girls face in developing countries. This led her to establish the Pearl Project, a centre that runs after-school programming for girls in low-incoming communities and pairs them with mentors, career counsellors and opportunities to help them progress.
Lance Copegog, Canada
Deputy Youth Chief, Beausoleil First Nation
Lance has been recognised throughout Canada for his advocacy for opportunities for Indigenous and non-Indigenous youth alike. In 2018, Lance was appointed as the Anishinabek Nation's Youth Representative for its southeastern region. He is also a member of the Ontario First Nation Youth People's Council, advocating on behalf of youth from all 133 First Nation communities in Ontario.
Seutatia-ia-Noue Vaai, Samoa
Founder, Purpose Plantations Samoa
Seutatia's passion is providing safe and nutritious food for her island home. Her family's farm - Purpose Plantation - strives to make fresh and healthy food affordable, providing jobs for Samoans as well as a sustainable food source. Purpose Plantations Samoa also acts as an educational resource, providing their workers and other youths in the community with the guidance to run their own #ChemicalFreeFarms.
Stella Choi, South Korea
Assistant Brand Manager, Coca-Cola
A strong advocate for social and environmental responsibility, Stella is keen to use her role at Coca-Cola to address and influence consumer values. She has also been a part of NGOs, mentored in environmental education programmes, and helped to organise a community project.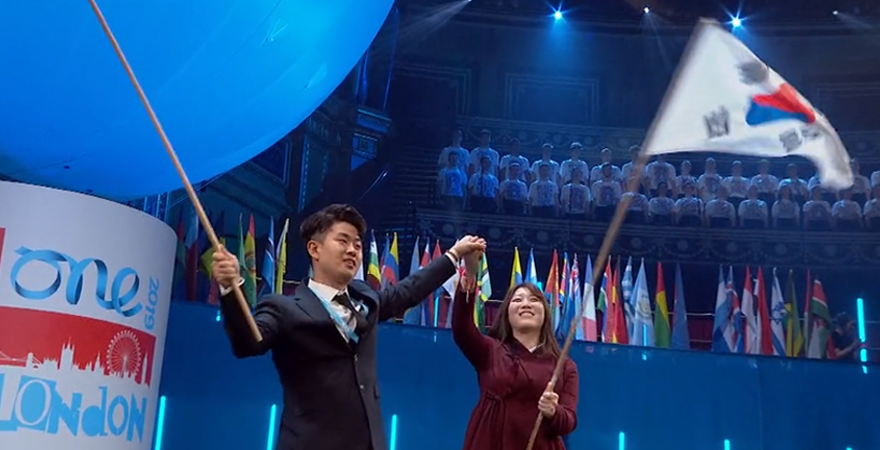 Dentrecia Blanchette, Saint Kitts and Nevis
Founder, Sugar For Your Heart
Dentrecia is a counselling psychology graduate student, committed to dispelling the myths and stigma associated with seeking mental health treatment. She is the Founder of Sugar For Your Heart, a non-profit that is focussed on helping young persons care for their mental and emotional health through content, campaigns, workshops, retreats and sessions.
Kaveto Tjatjara, Namibia
Co-Founder, Worldview Technology
Worldview Technology is on a quest to provide adequate sanitation to households in Namibia. The award-winning social enterprise builds cost-effected, waterless toilets for people living in areas without sewage facilities. Their business model is based on training and employing local people to become sanitation champions in their community.
Eloise Dickens, United Kingdom
Founder and Managing Director, Anima Youth C.I.C
Anima Youth was founded to address the needs of young people by providing support and guidance, improving wellbeing and resilience, raising aspirations and delivering early intervention, facilitating a smoother transition into adulthood for young people. Eloise has worked with over 500 young people in the areas of Early Mental Health Intervention, Schools and Careers Advice, Mentoring, and Gender Equality for young women. 
"Emotions at the [ ] ceremony were pure magic and celebration!"