Congratulations to Waad Al-Kateab, OYW Ambassador from Syria, for receiving a BAFTA Award for her film 'For Sama' in the Best Documentary category.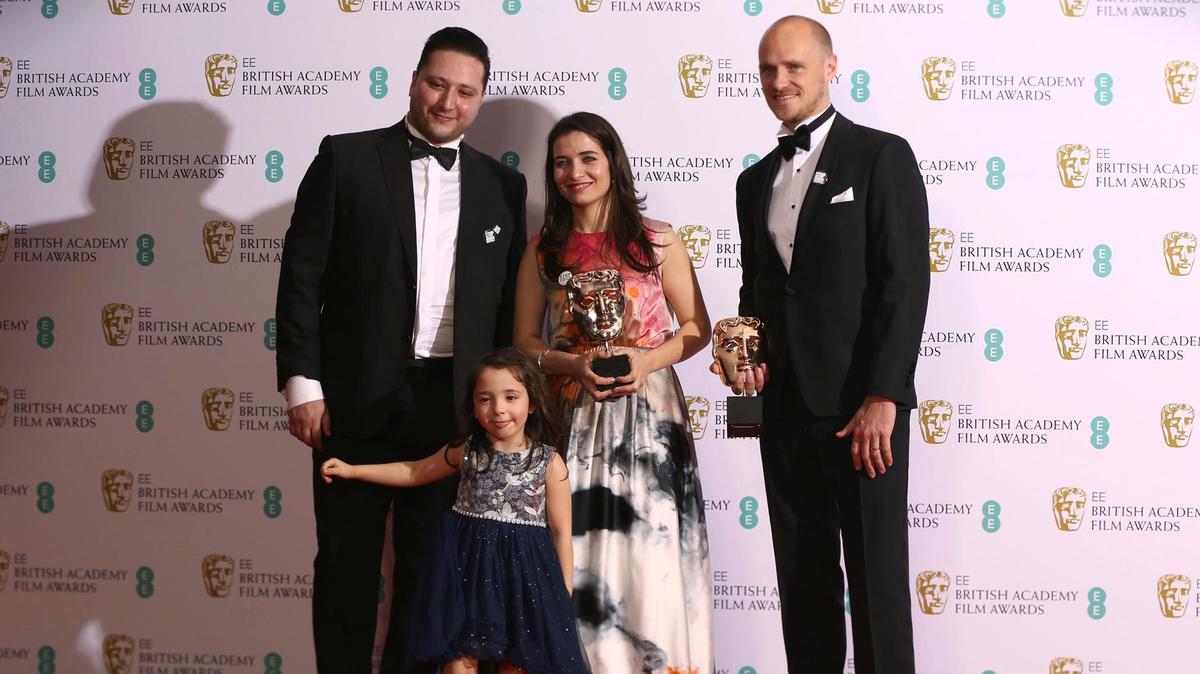 Photo: AFP
'For Sama' was nominated in three additional categories: Best British Film, Foreign Language Film and Debut - British Writer, Director or Producer. With four nominations, it was the most nominated documentary in the Award's history.

Waad took to the stage to accept the Award alongside fellow Documentary Filmmaker Edward Watts, her husband Hamza who worked as a doctor in Syria, daughter Sama, and their friend Afra who also appears in the film.
Waad became a citizen journalist in 2011, after protests broke out across Syria against the Assad regime. In January 2016 she began documenting the horrors of Aleppo for Channel 4 News in a series of films titled "Inside Aleppo". More about the film:

"FOR SAMA is both an intimate and epic journey into the female experience of war. A love letter from a young mother to her daughter, the film tells the story of Waad al-Kateab's life through five years of the uprising in Aleppo, Syria as she falls in love, gets married and gives birth to Sama, all while cataclysmic conflict rises around her.

Her camera captures incredible stories of loss, laughter and survival as Waad wrestles with an impossible choice– whether or not to flee the city to protect her daughter's life, when leaving means abandoning the struggle for freedom for which she has already sacrificed so much."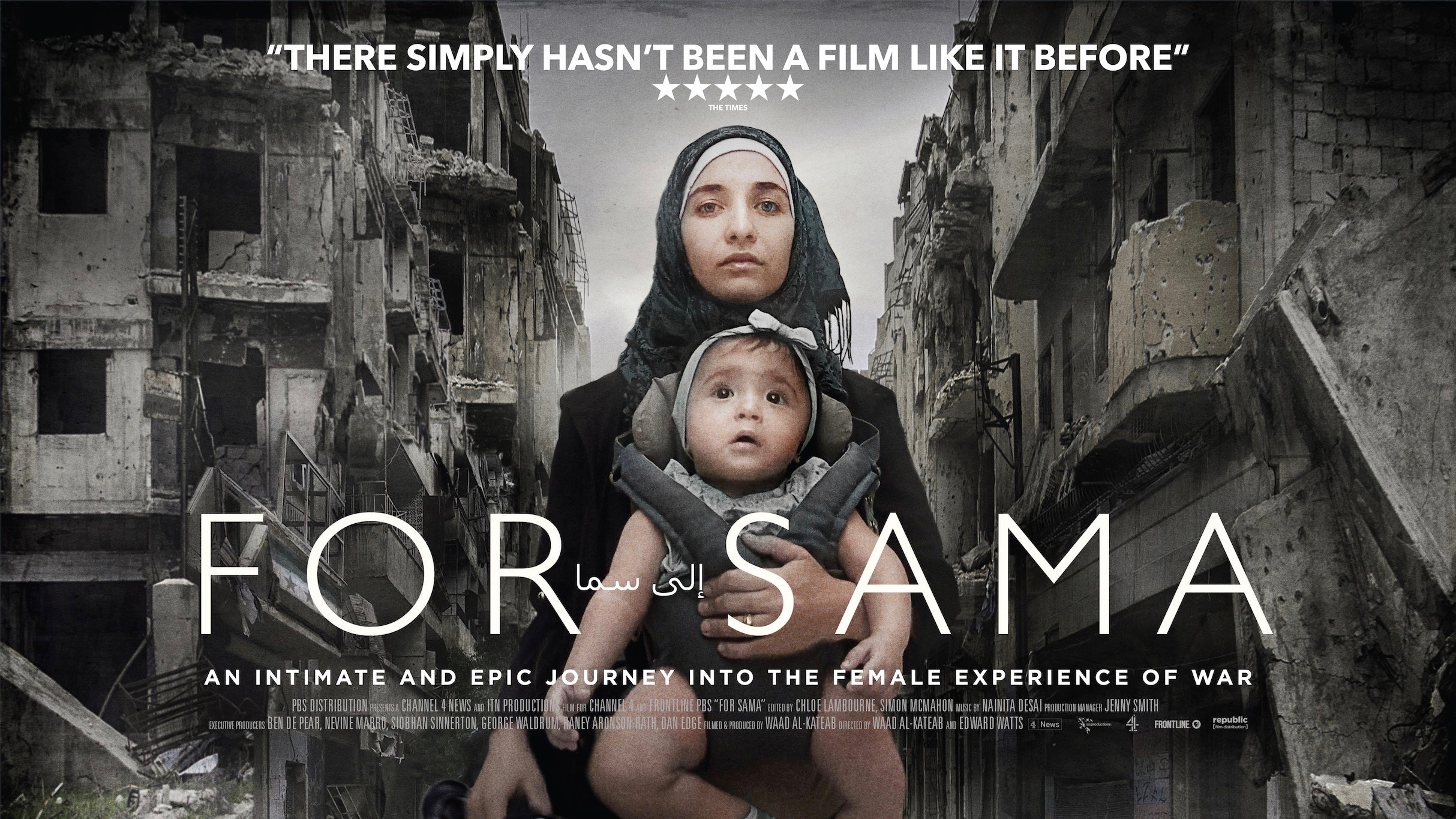 The documentary was produced by Channel 4 News / ITN Productions for Channel 4 and Frontline PBS.

For Sama also received a 2020 Oscar Nomination as a Best Documentary Feature, and was awarded the Prix L'Œil d'Or for Best Documentary at the 2019 Cannes Film Festival, won the Grand Jury Award for Best Documentary at the SXSW Film Festival, and the Special Jury Prize for International Feature Documentary at the Hot Docs Festival.
For Sama is available to watch on Channel 4.
Waad shared her story at the One Young World 2019 Summit hosted in London, UK, from 22 - 25 October:
---------------------------------
Help us share the news
Congratulations to @OneYoungWorld Ambassador @waadalkateab & her family who won the @BAFTA for Documentary 2020 at last night's award ceremony for their account of life during the uprising in #Aleppo, @forsamafilm, co-produced by @Channel4News #BAFTA2020 https://t.co/M4OMtQvuq1

— One Young World (@OneYoungWorld) February 3, 2020