The Global Challenges Podcast is a series from the One Young World community that focuses on the impactful work of One Young World Counsellors and Ambassadors. 
The series will include 5-episodes, each hosted by a One Young World Ambassador.

With special thanks to the driving forces behind the podcast including Kate Arbuthnot, Jamal Campbell, Jemima Lovatt, Carlotta L. Giacché, James da Costa and Leaf Arbuthnot. 
Catch up on the latest episodes:
Episode 1: Education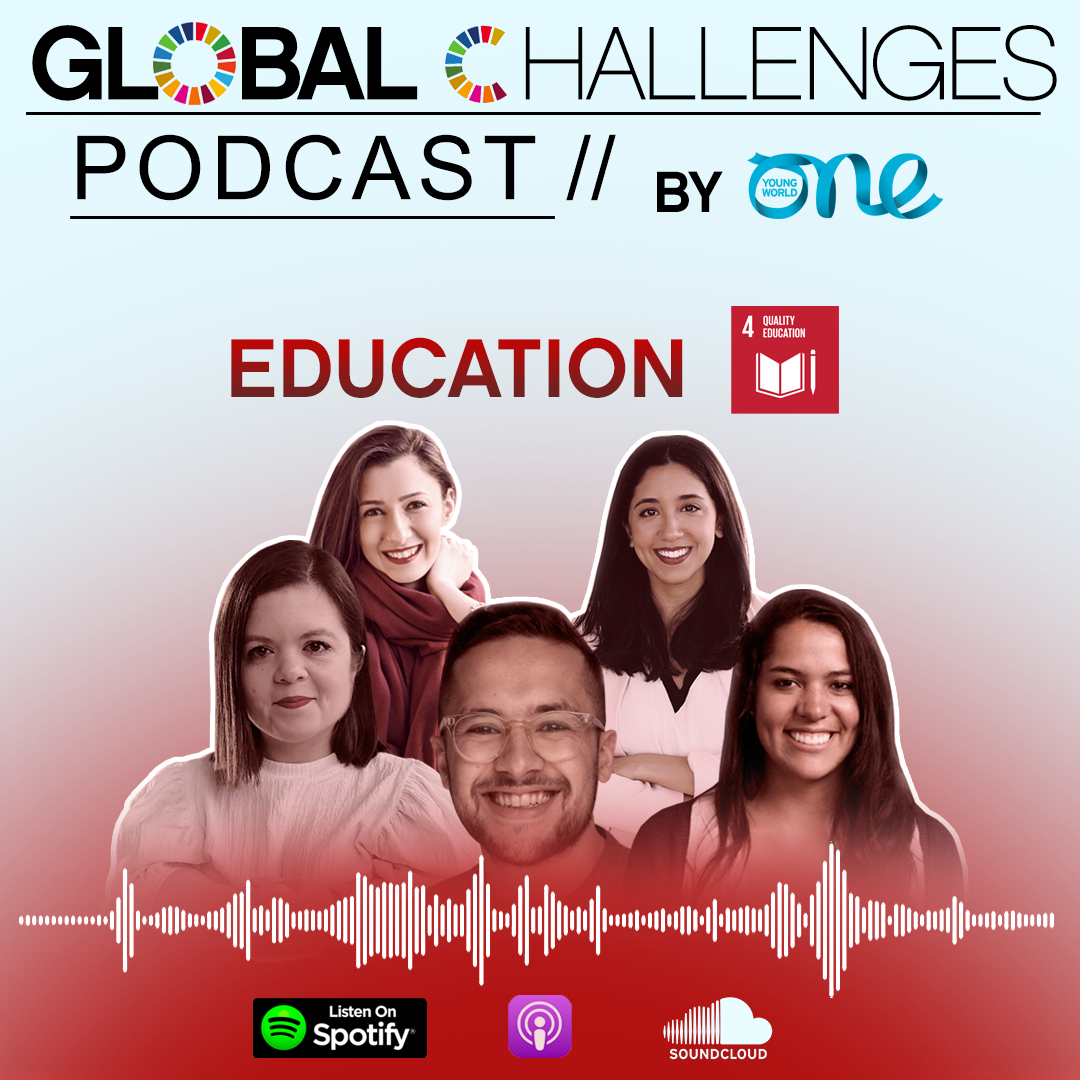 Listen here: Spotify, Soundcloud , iTunes and Google
How can we prepare for the 4th Industrial Revolution? The 4th Industrial revolution will and has already begun to disrupt every industry and country. This has created a series of obstacles and opportunities for education.
Can we reform education quickly enough to meet future demands? Join our host for our first episodes James Da Costa as he discusses these issues and more with Ilana Milkes, Sinead Burke, Layla Yarjani & Zara Huseynova.
Episode 2: Climate Action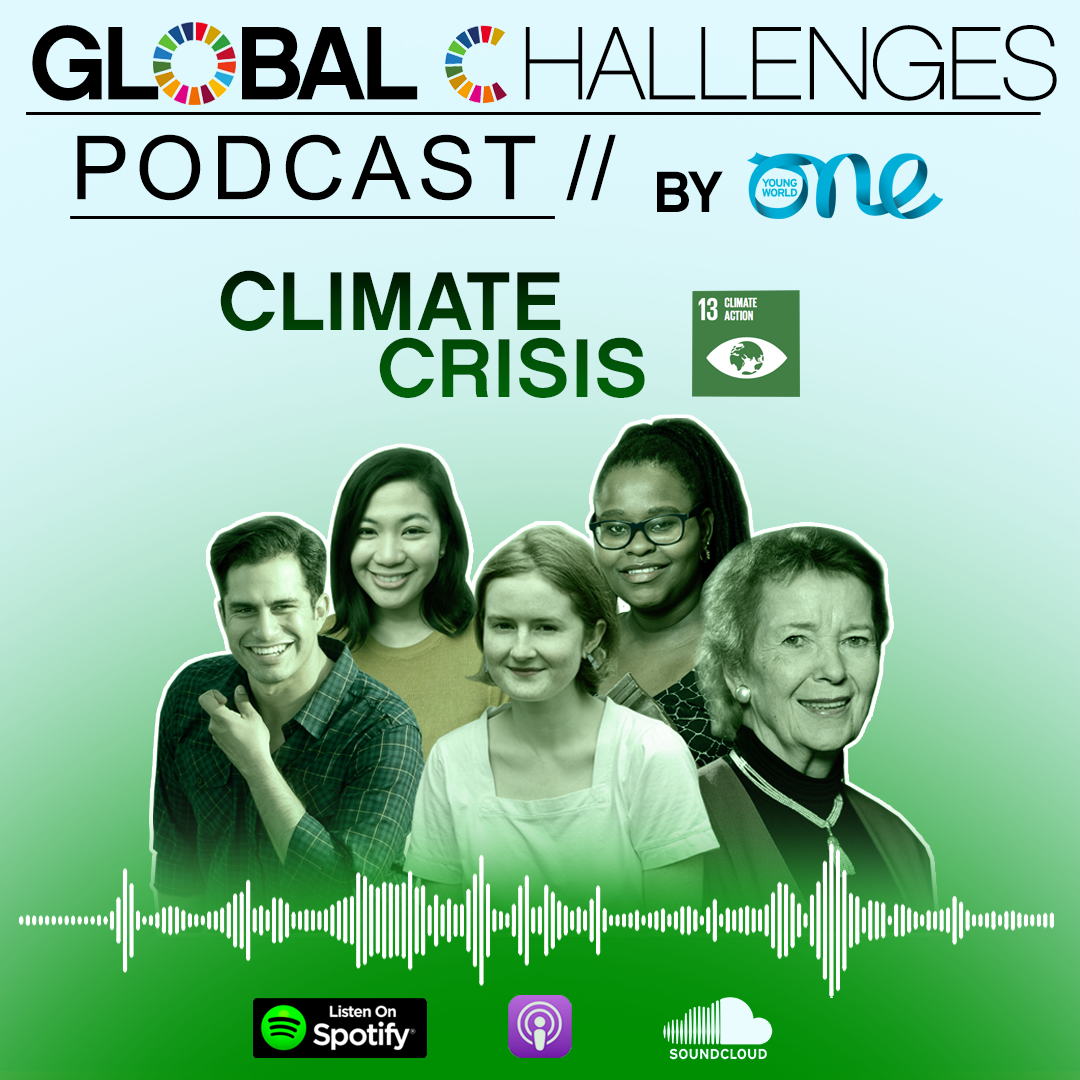 Listen here: Spotify, Soundcloud , iTunes and Google
The Paris Agreement's deadline to reduce greenhouse gas emissions by at least 40% by 2030 is only 10 years away. This year began with some of the most devastating and widespread wildfires in recent history.
The consequences of the Climate Crisis also have a significant impact on human life with an estimated 50–200 million people expected to be climate change refugees by 2050.
The question of accountability and action must be raised. Is reform enough to solve the Climate Crisis or do we need a revolution?
Join our host for our second episode Leaf Arbuthnot as she discusses these issues and more with Mary Robinson, Hope Mwanake, Angela Minas & Orlando Anaya
Episode 3: Conflict Resolution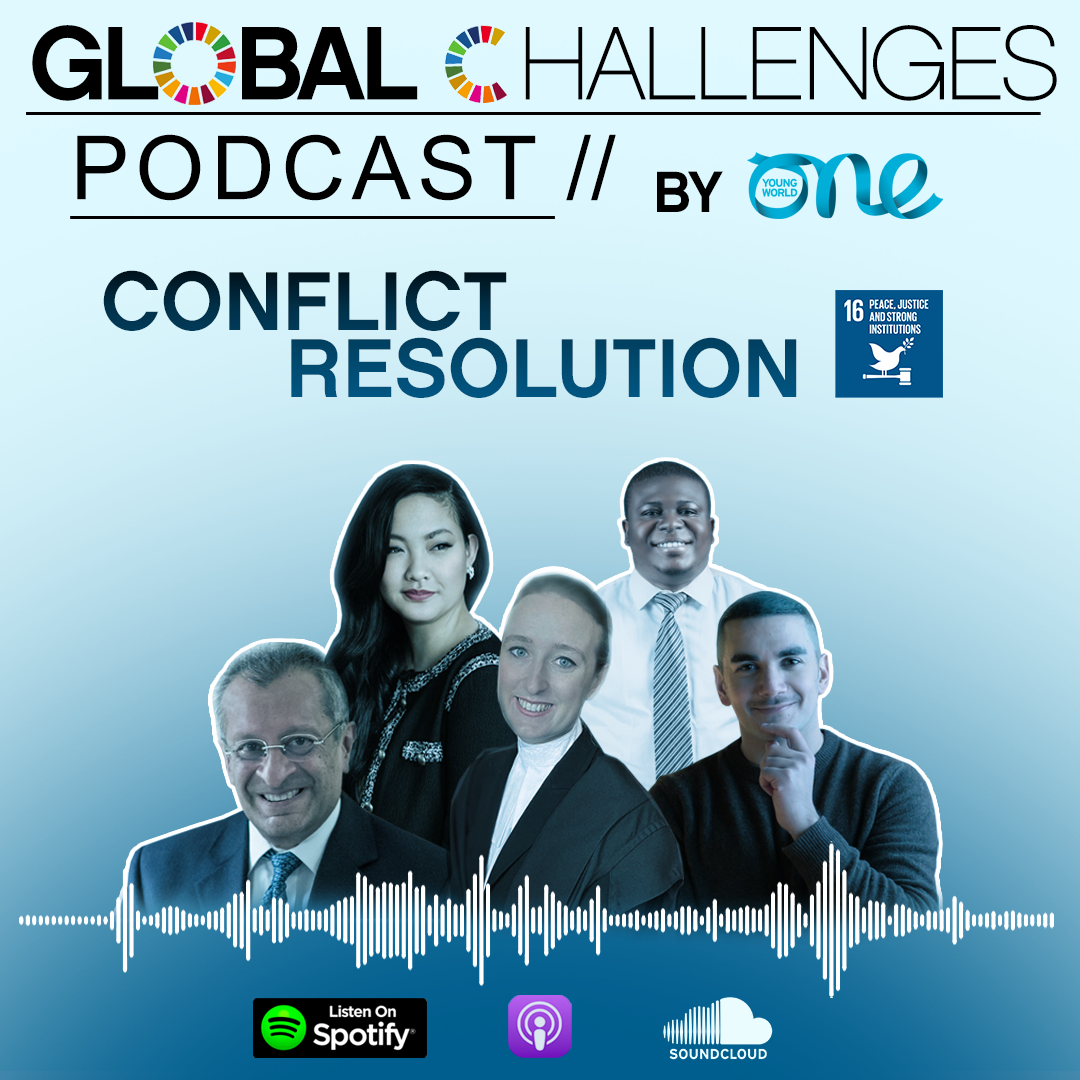 Listen here: Spotify, Soundcloud , iTunes and Google
Authoritarianism is on the rise; how can we de-escalate tensions?
The concentration of power under authoritarian leaders has threatened international diplomacy. Global defence spending is at a record high. Nuclear proliferation has re-emerged with the collapse of the Iran deal. Conflict is rife from Latin America to India. As a result, 1 out of every 108 people in the world today is displaced. Out of these respondents, 32.4% attributed the conflict and unrest in their country to economic issues such as poverty, inequality and inflation. Political polarisation and corruption were also identified as prime causes of conflict. How can we prevent and resolve global conflict?
Join our host for our third episode, Jemima Lovett, as she discusses these issues and more with Amanda Nyguen, Amir Ashour, Mohamed Amersi and Nelson Olanipekun.
Episode 4: Future Economies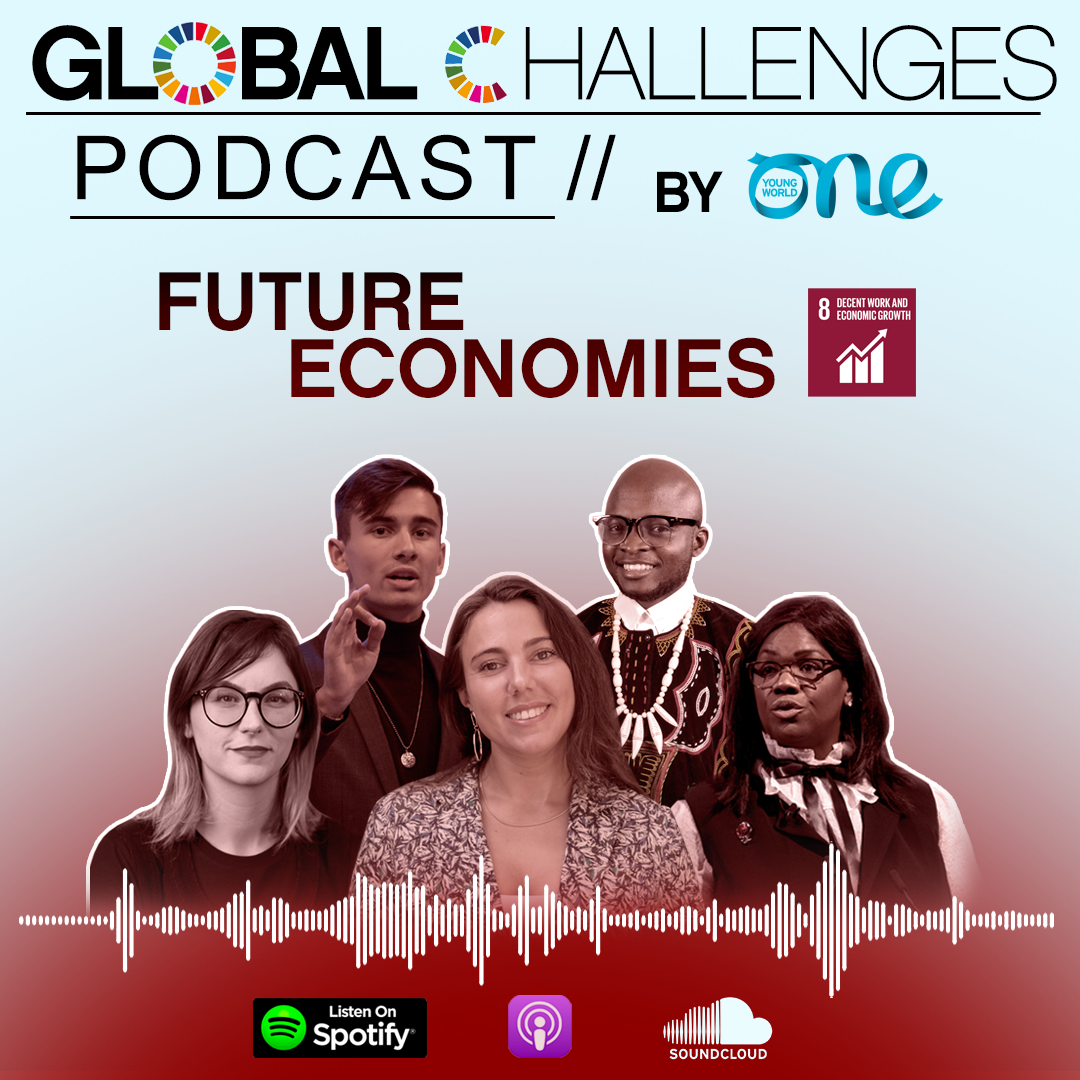 Listen here: Spotify, Soundcloud , iTunes and Google
How can economic growth be more just?
An estimated 44% of global wealth is owned by the richest 1% of people whilst sweatshops and widespread homelessness remain pertinent issues.
Raising or introducing the minimum wage was the most popular solution to tackling economic injustice, followed by the achievement of equal pay for women and a wealth tax on billionaires. These results raise the question of how can we solve deep-rooted economic inequality.
Join our host for our fourth episode, Carlotta L. Giacché as she discusses these issues and more with Achaleke Leke, Dame Vivian Hunt, Monica Moisin and Quinn Underwood.
Episode 5: Rights & Freedoms
Listen here: Spotify, Soundcloud , iTunes and Google
How can we defend rights online and offline? Human rights and civil liberties are of paramount importance to ensuring individuals are able to pursue a life free of tyranny in all its forms. From the growth of human trafficking to mass incarceration, rights violations are a global phenomenon. Sexual violence, discrimination and gender equality ranked in the top 3 of topics that required an urgent response in 2020. The violation of privacy rights has continued to grow with the increased use of facial recognition and cyber security threats. The first half of 2019 saw a record 4.1 billion records exposed in data breaches. How can we secure and defend our rights in a world that increasingly violates them?