Stars of the worlds of film, fashion, music, sport and the arts will appear at One Young World's inaugural Summit in Latin America, which opens in Colombia on 4 October.
The Summit's opening ceremony will feature a live performance from Fernando Montaño, the Colombian-born soloist with the Royal Ballet.
AnnaLynne McCord, the American actor best-known for her roles in 90210 and Nip/Tuck, will talk on the global sexual violence crisis and the organisations she supports in fighting domestic violence and sexual slavery in South East Asia.
The Dutch supermodel, actor and activist Doutzen Kroes will speak about the Knot on My Planet campaign to end the ivory trade and prevent elephant extinction. Kroes will also participate in the Summit's Education Plenary Session, which addresses the question: "What Can Prepare young People for Jobs That Don't Exist Yet?"
The American soccer star Hope Solo and the Canadian Olympic champion swimmer Mark Tewksbury will discuss the unique role of sport in bringing people together and promoting tolerance. The "Sport for Peace" session at the Summit will also include contributions from the Brazilian Olympic champion marathon runner Vanderlei Cordeiro de Lima.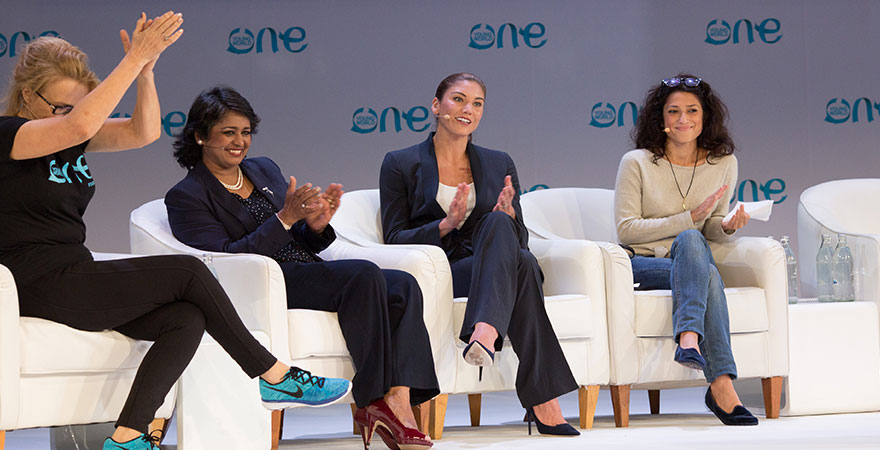 The Oscar-nominated film director Stephen Daldry, who is best-known for Billy Elliot, The Hours and The Reader, will speak to delegates on the theme of "Expression is a Human Right". Daldry will also contribute to the Summit's Plenary Session on Leadership & Government, which asks: "If Governments Don't Uphold Human Rights, What Can We Do?"
The multiple award-winning music artist Tinie Tempah, who is regarded as the role model rapper, will speak to One Young World delegates on the subject of "Chasing Your Dreams", sharing his passion for education that extends outside the classroom.
Two rock stars will address the Summit: Bob Geldof, the singer with the Boomtown Rats and founder of Band Aid, and Bruce Dickinson, the singer with Iron Maiden. Dickinson will give the keynote speech at the Summit's Environment Plenary Session, which is asking the question" "What is Holding Back the Clean Energy Revolution?" Geldof, who has attended every One Young World Summit since the inaugural one in London in 2010, will speak at the opening ceremony.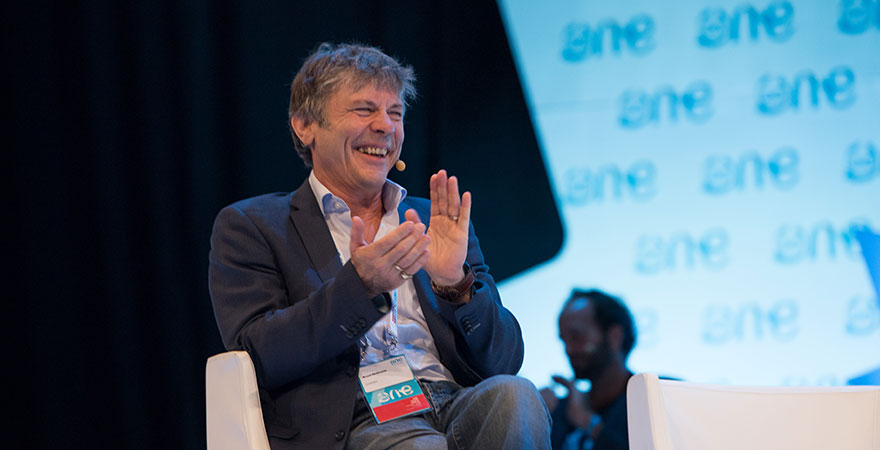 The Harry Potter author JK Rowling also has a relationship with this year's Summit through Lumos, the international charity she founded to give protection to children. The Lumos CEO Georgette Mulheir will be at the Bogotá Summit to speak at a Plenary Session on Poverty Alleviation & Economic Development.