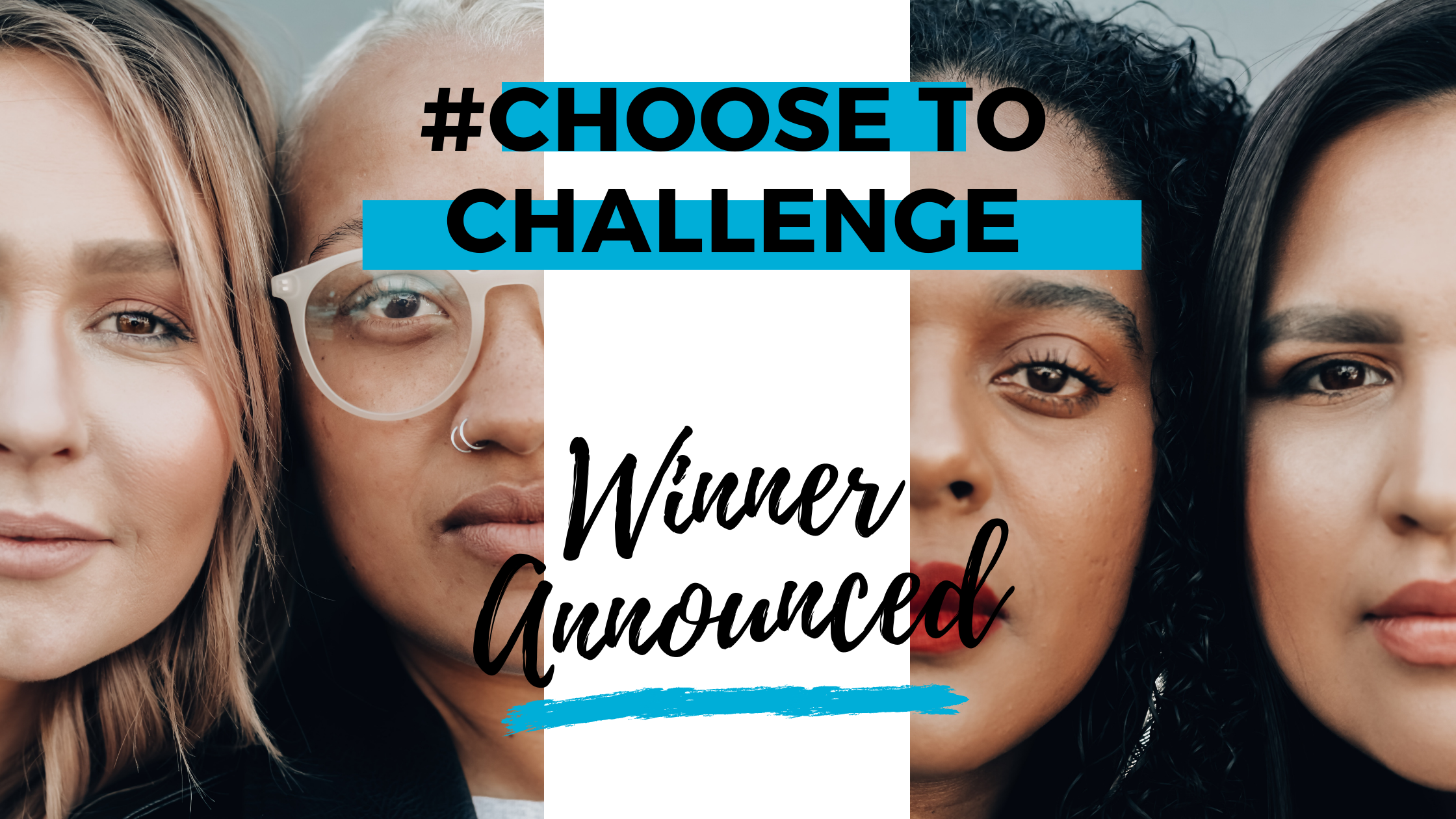 We're pleased to announce the winner of the #ChooseToChallenge competition, who will go on to win a place at the One Young World Summit 2021. 
Anna MacLennan is the founder of Girl Power Politics, a youth-run nonpartisan organization working to achieve gender equality in political representation by encouraging more young women and non-binary people to consider political careers. 
So far, they have introduced 30+ girls and non-binary youth to politics, reached 1000+ people through their growing online community, and partnered with Day of the Girl to host a 150+ attendee global virtual event. MacLennan also previously served as a Commissioner on the Hamilton County Commission on Women and Girls.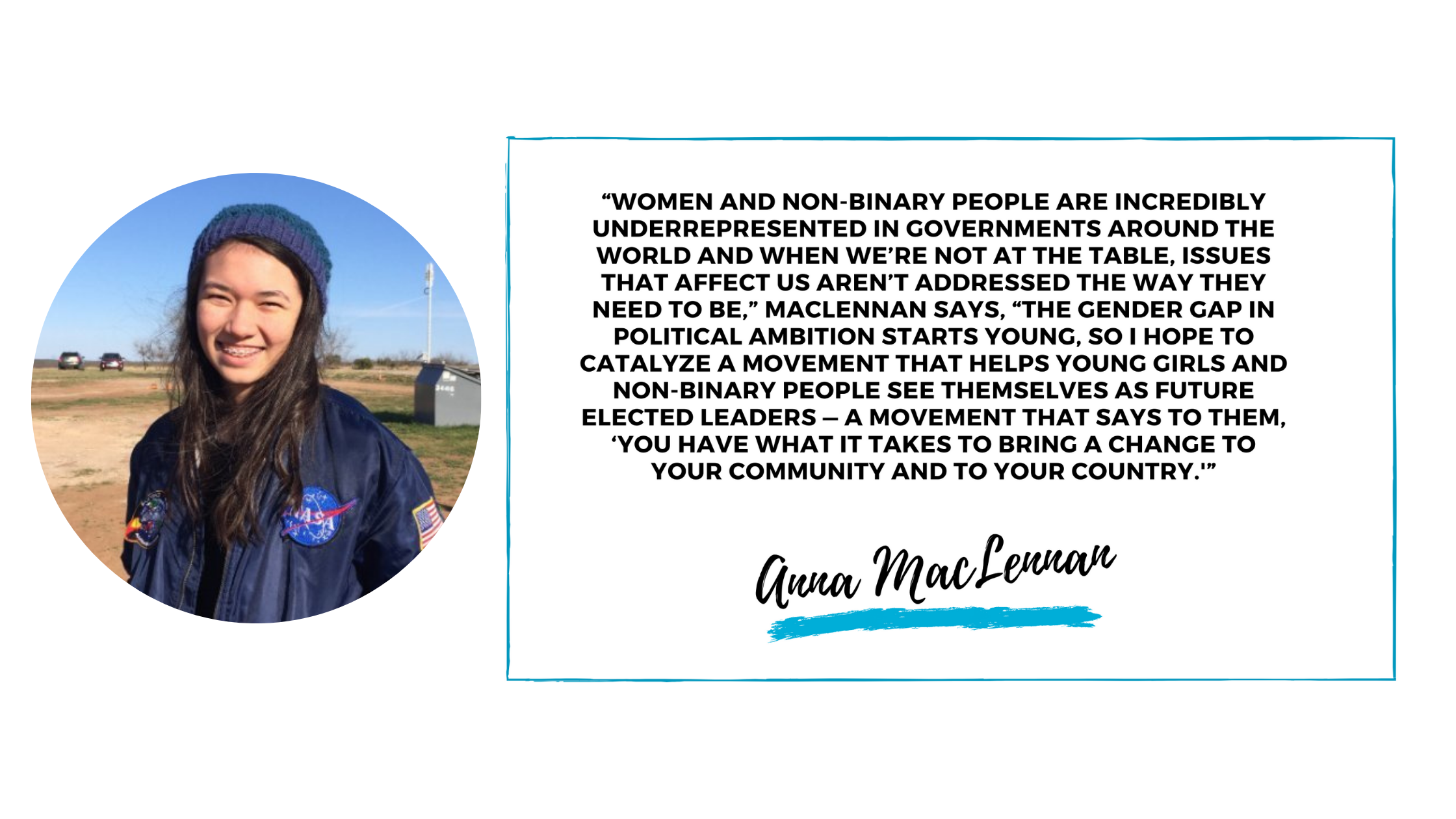 In addition to promoting gender-inclusive politics, MacLennan has also worked to introduce girls to STEM. She drew on her experiences at her NASA SEES internship to organize a virtual outreach webinar where she taught several local K-12 girls to build and launch their first model rockets. MacLennan also co-wrote a grant to a local educational foundation and received funding to start an all-girls rocketry team at her high school to provide opportunities and mentorship for girls pursuing the STEM fields.
Outside of her work on gender equality, MacLennan also promotes API/A issues and representation through her work with the East Coast Asian American Student Union (ECAASU).She recently served on ECAASU's National Conference team, where she helped organize their 44th annual National Conference (the oldest and largest student-run conference focused on API/A issues in the United States). The conference (held virtually in May 2021) provided spaces for community building, advocacy training, and thoughtful discussion of a wide range of issues affecting API/A people.
MacLennan secures digital access to the One Young World 2021 Summit in Munich, with the view that her newfound network and knowledge will help her continue to challenge gender inequality.
She will join our 12,000+ Ambassadors Community known as the most impactful and global network of young leaders.
We received nearly 200 submissions from young leaders around the world tackling gender inequality, and narrowed it down to one exceptional young leader. 
We would like to thank everyone who applied. The work being done by all of you to challenge gender inequality is so valuable.