Our One Young World (OYW) Ambassador of the week is Frederick Blackford, whose startup, Swing Technologies, was just acquired by Microsoft.
Swing, based in San Francisco, launched the acclaimed 'living photo' app SWNG last year in partnership with Polaroid.
At the One Young World Summit in Ottawa last year, Frederick, who founded Swing in 2014, delivered a Special Session to share his journey from taking an idea to reality.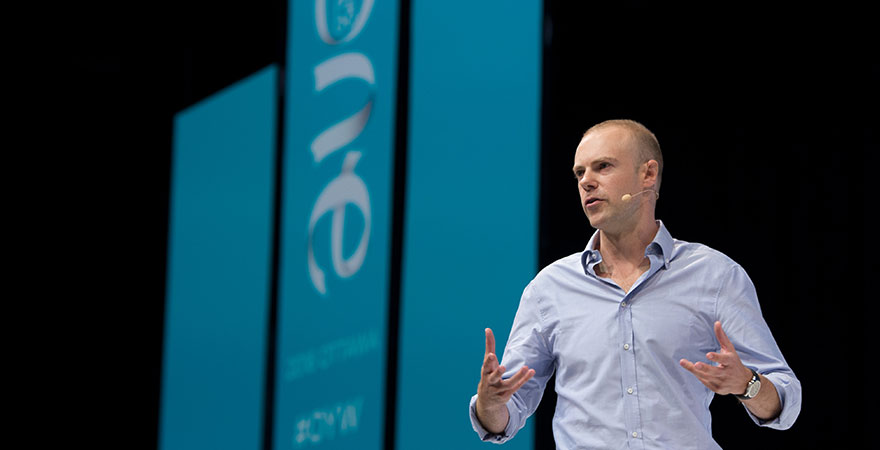 He described negotiating a unique partnership with Polaroid, gaining the backing of value-adding investors and moving from London to the US with Co-Founder Tommy Stadlen. There he recruited a team of engineers and designers from Apple and Instagram and got the app into the hands of artists and influencers.
A turning point came when Frederick met Biz Stone, Co-Founder of Twitter, who went on to join his company as Chairman. Stone brought his network of investors and talent to the fledgling startup and helped Frederick to navigate Silicon Valley.
Frederick encouraged One Young World delegates to take on big dreams and emphasized the importance of surrounding your ideas with the right people who you want to work with for a long time.  
In Ottawa Frederick was also featured with Swing investor and One Young World Counsellor Natalia Vodianova in Vanity Fair's Leading Lights.