Canada handed over to Colombia as the The One Young World 2016 Summit in Ottawa closed after a spectacular four-day event attended by 1,300 young leaders from over 190 countries.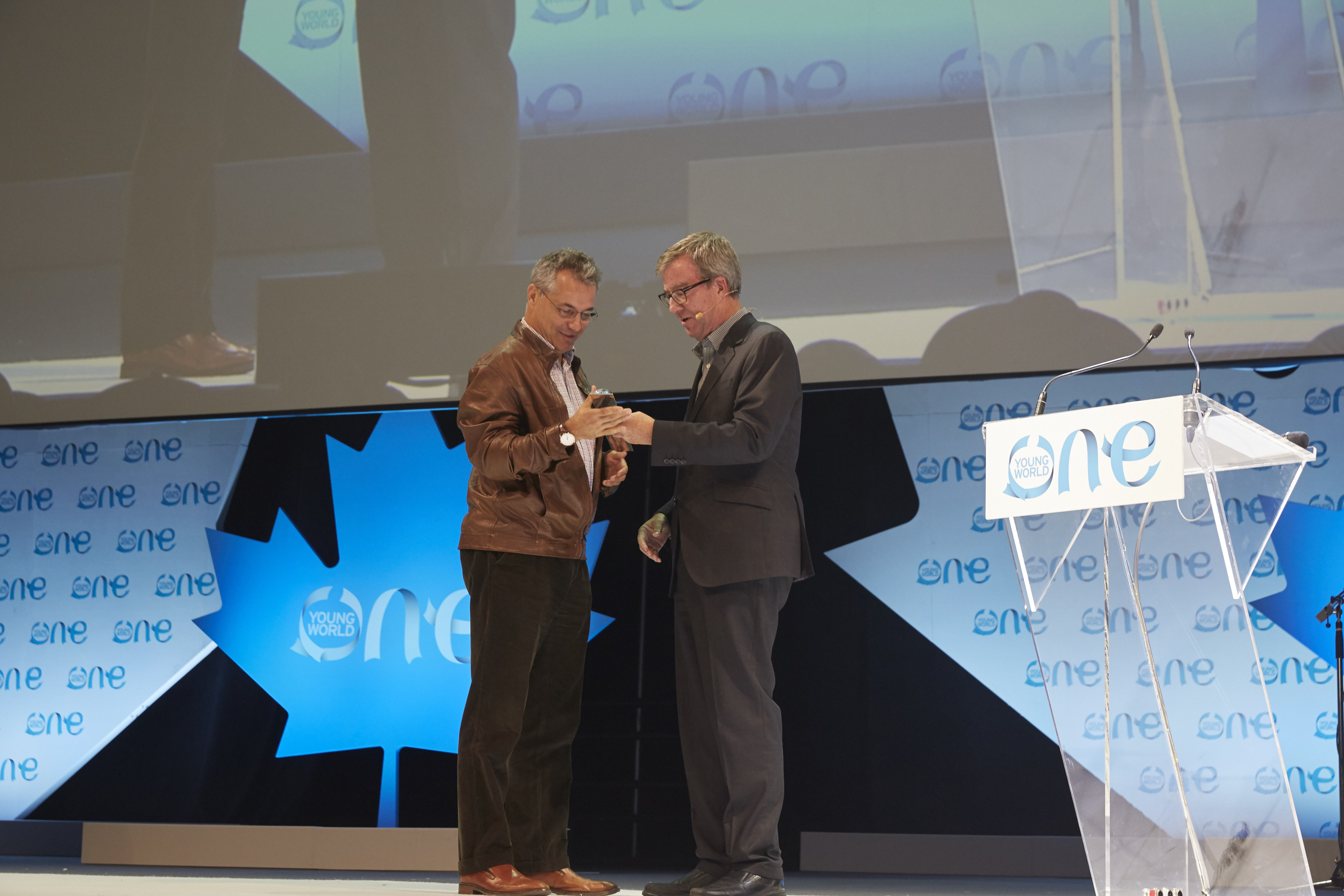 The Summit was opened on Wednesday by Canadian Prime Minister Justin Trudeau after a flag-bearing opening ceremony on Parliament Hill, before stirring speeches from Live Aid Founder Sir Bob Geldof, former Irish President Mary Robinson, Seventh Secretary-General of the United Nations Kofi Annan and Nobel Peace Prize winner Professor Muhammad Yunus.

The One Young World delegates led a march of light though the city's streets to the Shaw Centre convention building for the Summit, where highlights included actor Emma Watson's launch of her One Young World scholarship for challenging gender stereotypes. Mr Annan unveiled the first ten young leaders for his Extremely Together project for tackling violent extremism.

Singer and Oscar-winning actress Cher chose the Summit to launch her new campaign for helping animals held in captivity. Delegates took part in plenary sessions on the subjects of Human Rights, Global Business, Mental Health, Peace & Security, Education and Environment. Plenary Sessions were led by a roster of delegate speakers from all corners of the world showing the frontline role young leaders play in tackling the world's most pressing issues.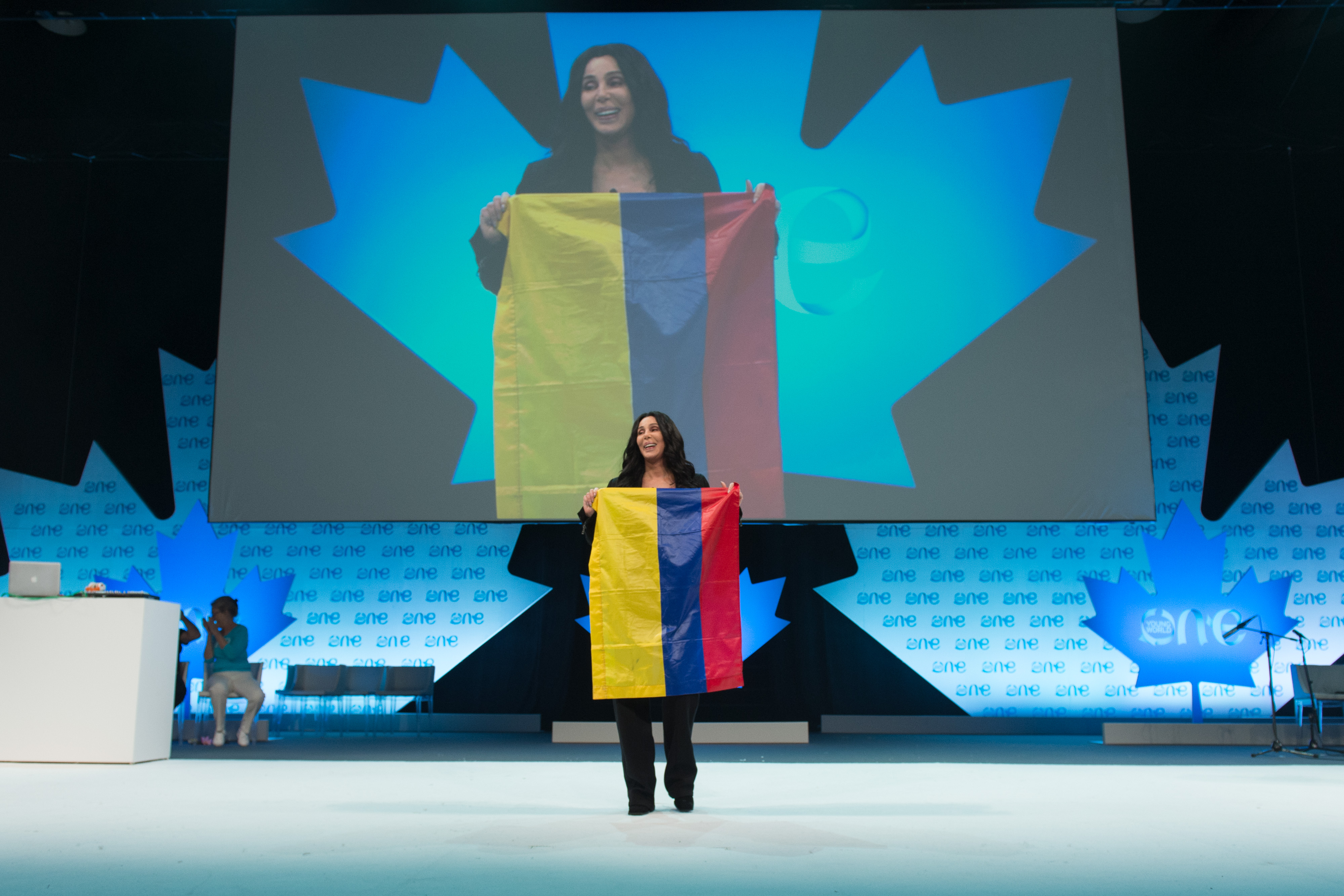 The Closing Ceremony featured an address by the Mayor of Ottawa, Jim Watson, a thank you speech from Cher and a mass celebration twerk, led from the stage by South Sudanese-Canadian musician Emmanuel Jal.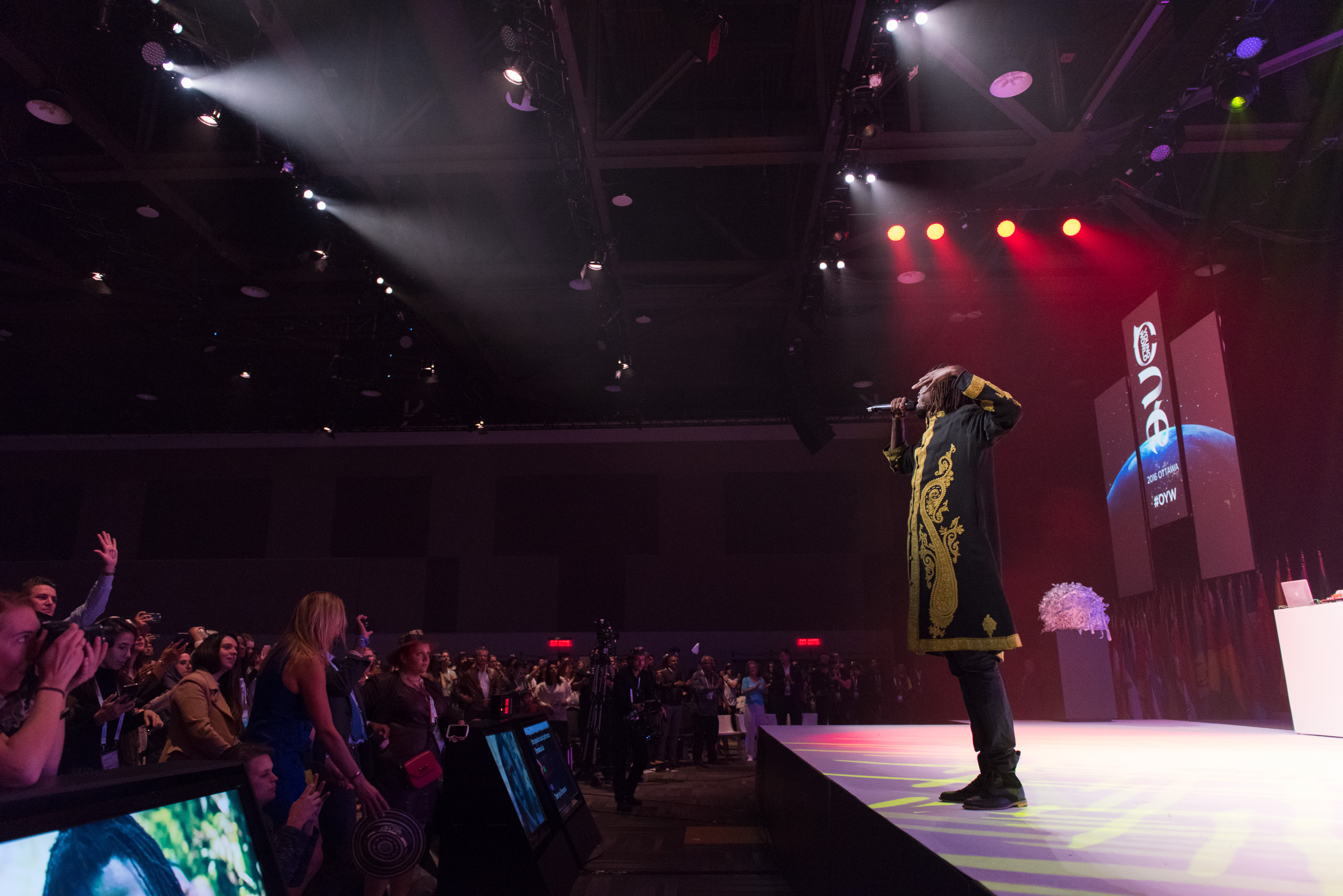 An exhilarating display of Colombian culture, combining music and dance, heralded One Young World's announcement that the host city for its eighth annual Summit in 2017 would be the Colombian capital, Bogota.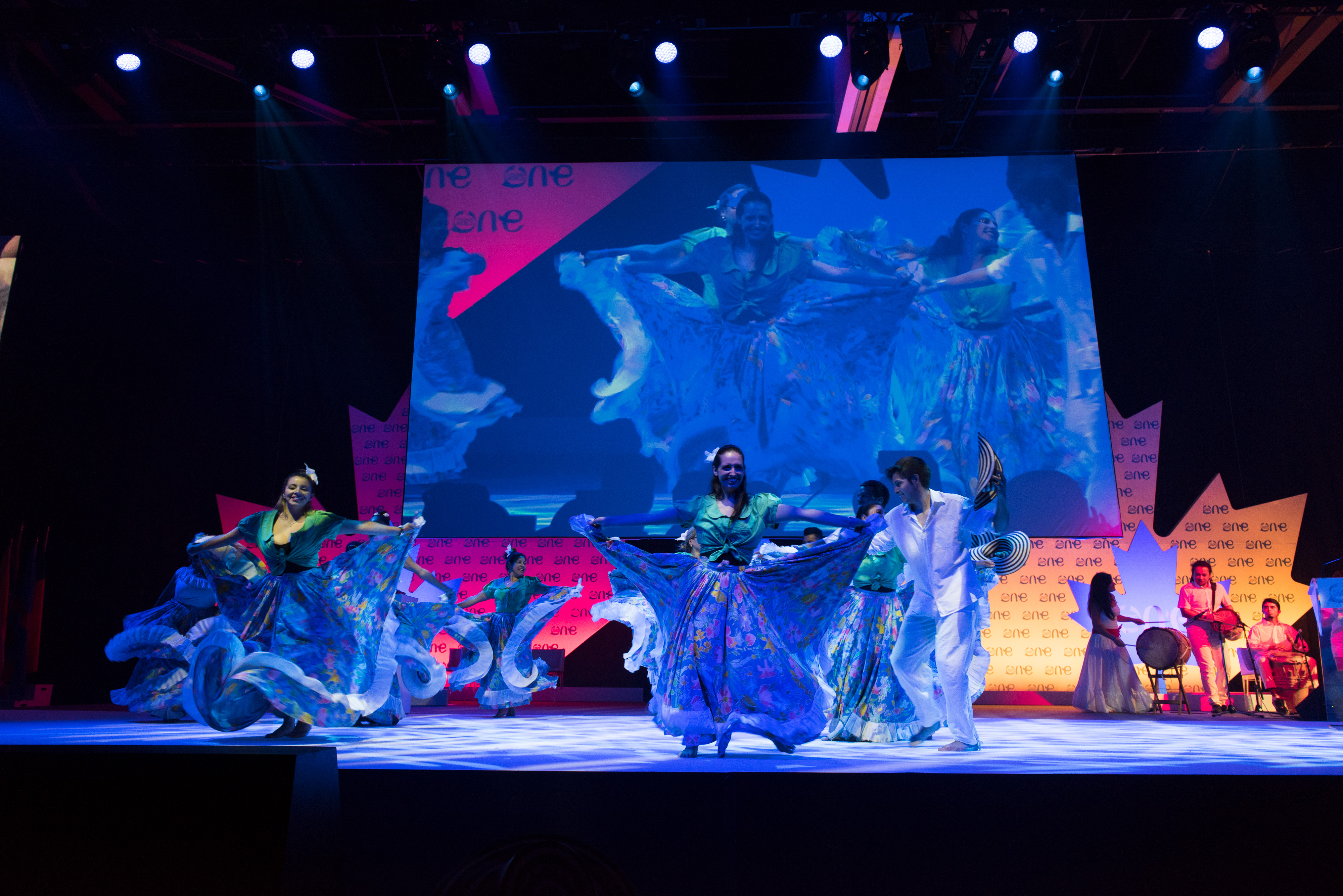 There was also a Ribbon Tying Ceremony in which One Young World Ambassadors wrote out their personal commitments to action, inspired by the Summit, on individual ribbons which were tied together and carried to the stage in a symbol of unity. The 1300 Ottawa delegates now become One Young World Ambassadors, joining a family of more than 8000 worldwide.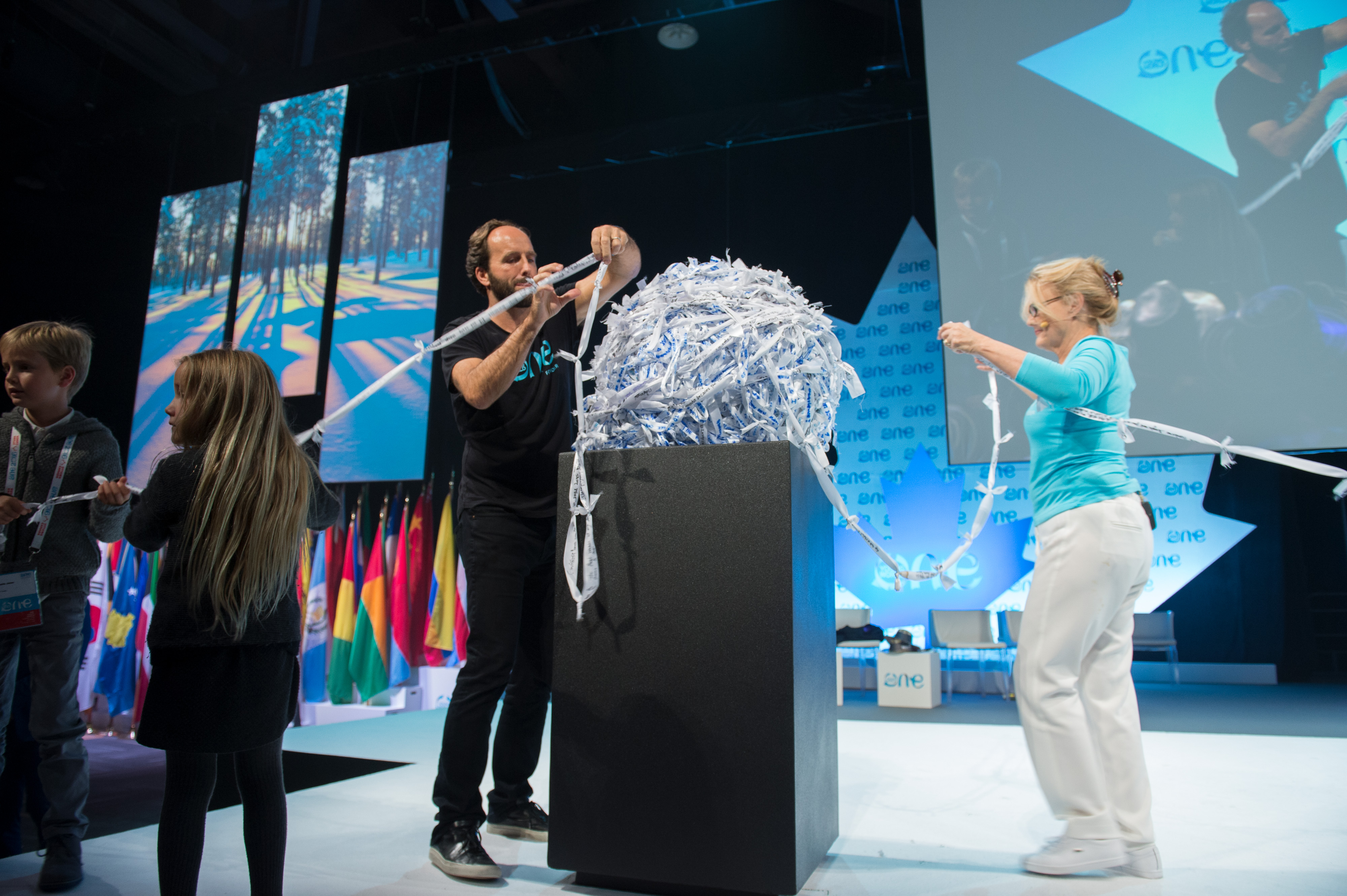 The Summit may have come to end but this is just the beginning for the young leaders in attendance who return home as One Young World Ambassadors charged with the task make an impact in their countries, organisations and communities. Many will return to the One Young World Summit 2017 in Bogota which takes place 4 to 7 October.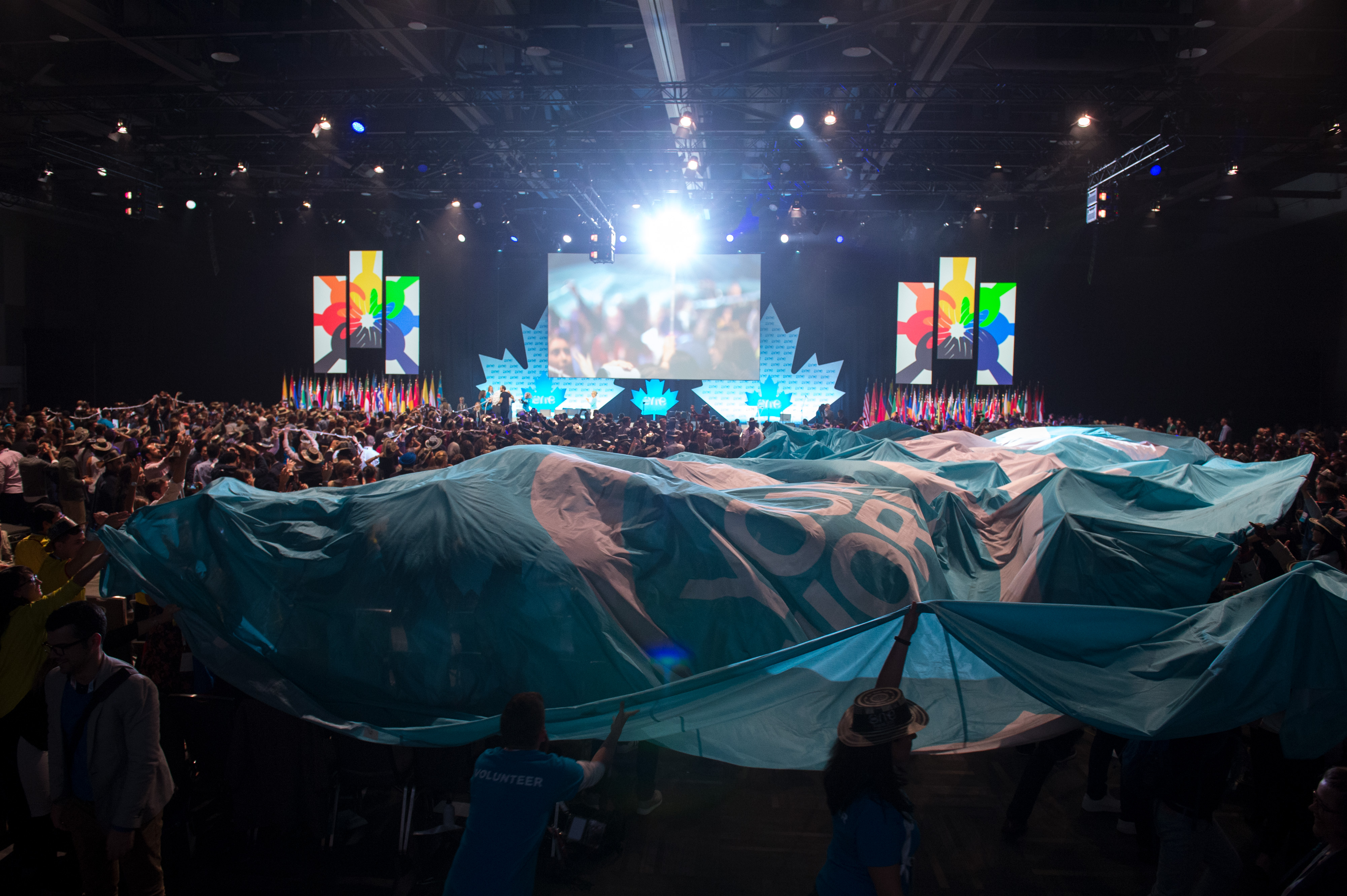 Young leaders can register their interest in attending the 2017 Summit here. Organisations and individuals interested in nominating delegates and supporting their involvement in the Summit can register their interest here.