Kofi Annan, the former Secretary-General of the United Nations, has called on young people to "stand together" against violent extremism and appealed for greater tolerance of refugees, claiming that migration is an innate part of human nature.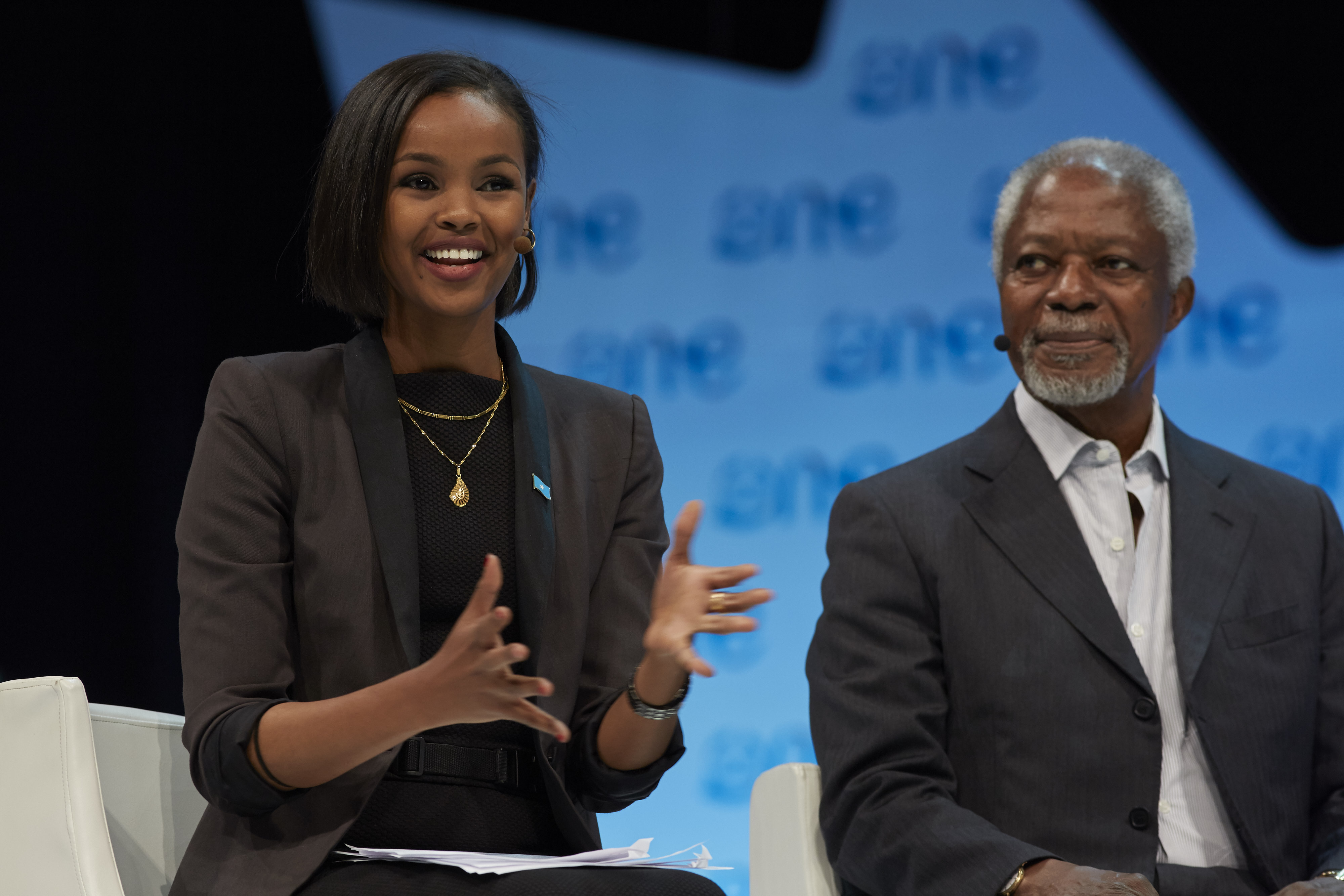 Speaking at the One Young World Summit 2016 in Ottawa, Canada, Mr Annan unveiled the team of young leaders of his #ExtremelyTogether movement for countering violent extremism worldwide, and appealed to 1,300 delegates to "speak up" against violent radicalism.
"There is safety in numbers. If we stand together and work together we all feel much stronger," he said. "When you  look at some of the regions where we have seen extremism take over, the people are extremely poor and sometimes these people are using violence for power."

He accused religious fundamentalist groups of exploiting religion as a cloak to pursue violent political agendas. "It's often...political, they pretend it's religious and often religion has nothing to do with it," he said. "Each of the major religions teaches us the same thing; be merciful, be kind to your brother and sister, don't steal, don't lie. So religion in a way is education in social morality -how can we go and kill and pretend we are doing it in the name of religion?"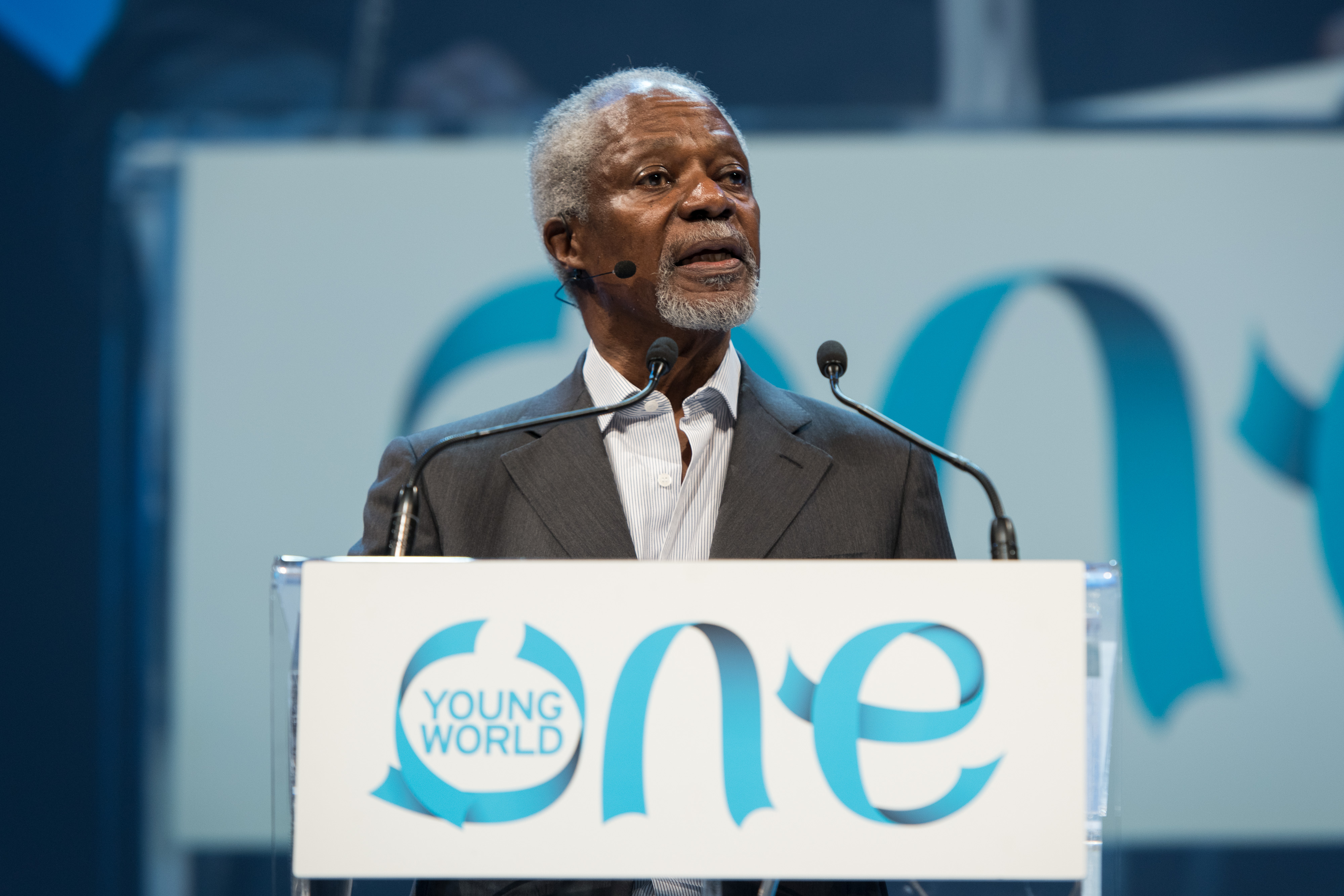 He said extremist groups prospered and violence escalated because "the majority don't speak up, because we are scared". He appealed to young people to "think hard about what contribution they can make in their own community to explain that there's more that unites us than divides us".

Mr Annan appealed for greater tolerance of refugees at a time of growing tension over mass migration. "I know the movements of people across borders - migration, refugees and others - have raised tensions but unfortunately, whether we like it or not, migration is going to continue. We have been walking and migrating since the beginning," he said.

He referred to numerous scientific surveys that have concluded that mankind is descended from the same source, dating back 50-80,000 years to Africa, a reference to the discovered in Ethiopia in 1974 of bone fossils subsequently dubbed "Lucy". "We are all sons and daughters of Lucy," said Mr Annan. "Migration will continue and we have to learn how we handle, and manage migration in a manner that is in the interests of everybody."

One of the young leaders of #ExtremelyTogether, Bjorn Ihler, held One Young World delegates captivated with his chilling story of how he was hunted down at a youth camp by mass killer Anders Breivik in 2011. "There was Anders Behring Breivik taking aim at my head. For a moment I thought I was dead, I thought it was my last moment," he said. Ihler escaped from Breivik after fleeing into water.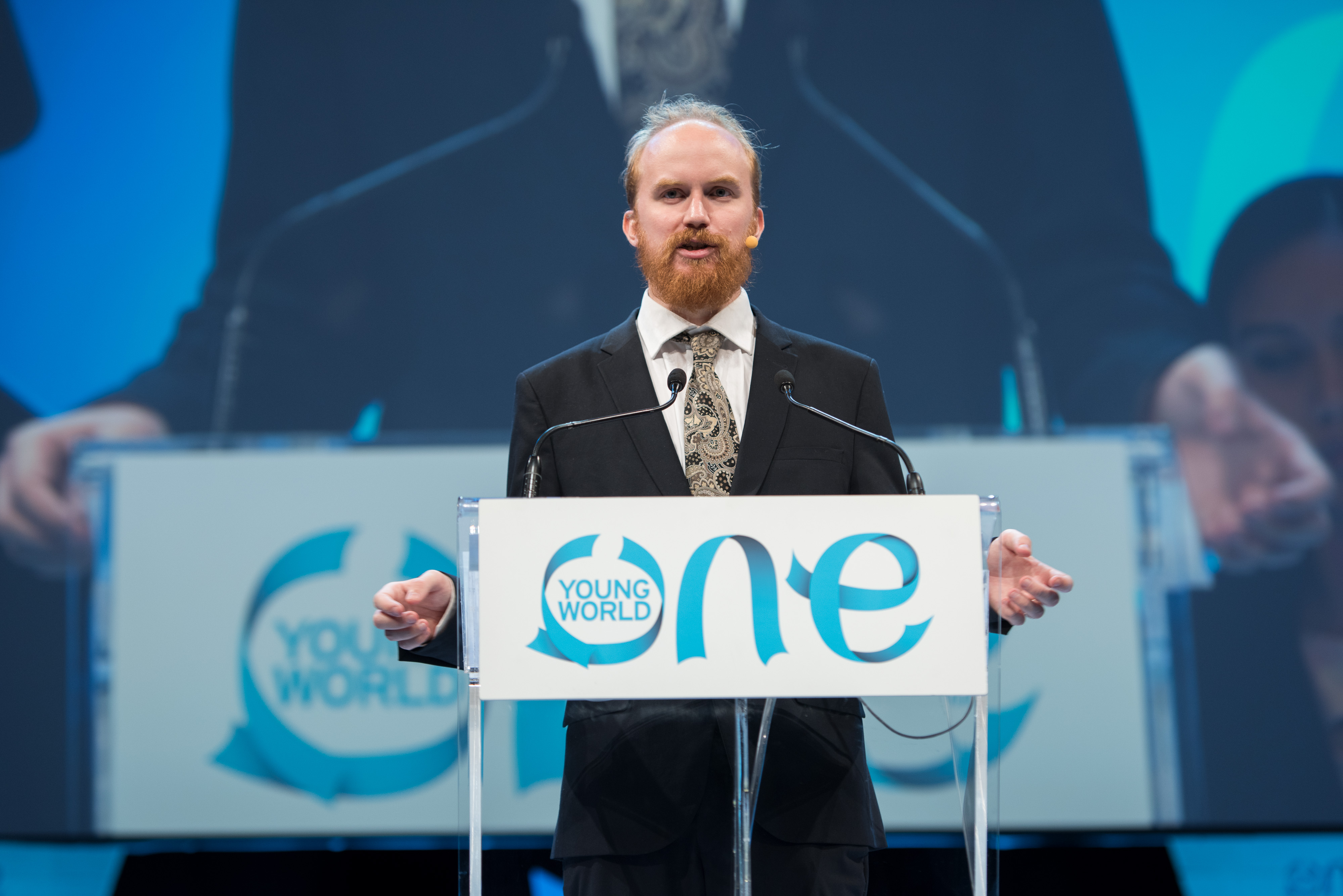 He has since campaigned against extremism and appealed to One Young World delegates to take action to build unity in their own communities. "We can stand together and each and every one of us take responsibility in our lives and challenge extremism by helping those who are afraid."

The call to action for young people to do more to fight extremism in their midst was convened by Ilwad Elman, #ExtremelyTogether's Young Leader from Somalia, who works to deradicalise members of Al Shabaab and promote gender equality in Africa.

Arizza Nocum, an #ExtremelyTogether young leader from the Philippines, said young people could not stand by and expect political leaders to solve their problems. "I believe peace starts from the ground up, not from the Government or leadership down. It starts right here, so we have to feel extremely responsible."

Hajer Sharief, #ExtremelyTogether's young leader from Libya, reminded the audience that the civil war in her home country had begun as a protest movement. "It took us less than a month [and] those peaceful protests turned to a bloody war," she said.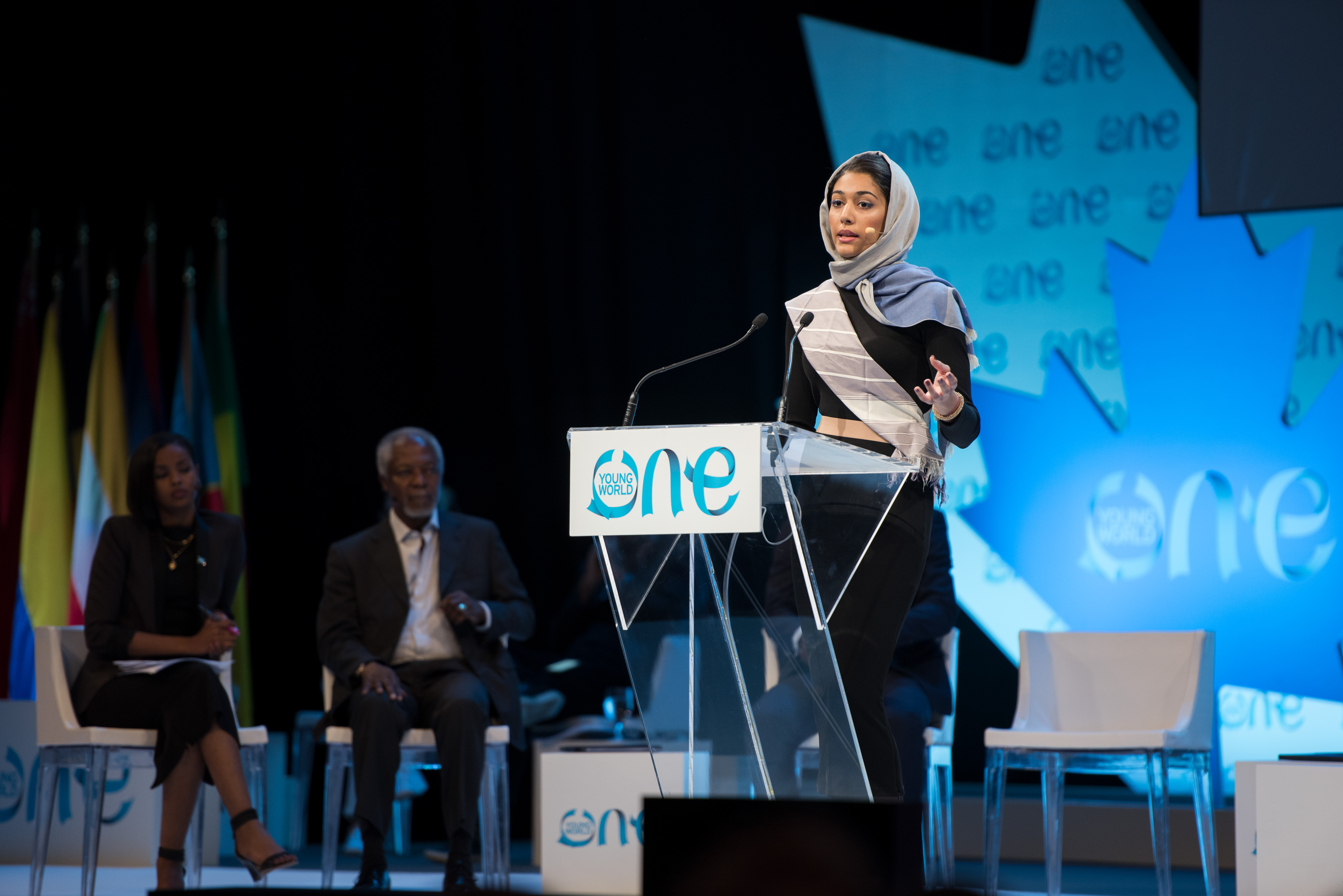 Appealing to the delegates to be active in fighting extremists, she said that silent responses were not appropriate. "I am tired of the silence," she said. "The silence I am seeing from my own country, the silence I'm seeing in other countries and the silence I'm seeing around the world."

She called on the audience to "stand up" and let's promise ourselves that we won't be silent any more."