1. Forbes recognise the outstanding actions of 4 OYW Ambassadors in '30 under 30 Class of 2019'
James Da Costa was celebrated for his organisation 'The Mandala Group' which creates socially-impactful mobile applications, along with his co-founder Callum Porter-Harris. He was proud to be featured in the list of the top 30, young, social entrepreneurs in Europe. 
Zarangiz Huseynova was also included among the list of Europe's most impressive, young, social entrepreneurs. This recognised her impressive work as the founder of WoWomen, a woman empowerment platform. 
Jordan Hewson is the third of our community to be honoured in the social entrepreneurship category. She was celebrated for founding and running Speakable, a tech company which facilitates smart and effective civic action.
Hannah Rose Thomas featured in the list for Art & Culture. Her paintings were praised for their powerful portrayal of displaced women, but Forbe's also recognised the impact of her art projects in refugee camps and with survivors of terror groups and sexual abuse.  
Meet the 2019 #ForbesUnder30 Europe honorees—the 300 most impressive individuals under 30 in Europe. Edited by @AlexandraNWil and @alex_sternlicht https://t.co/mOAzVj5oS1 pic.twitter.com/BAjWU75UkX

— Forbes Under 30 (@ForbesUnder30) February 12, 2019

2. 'American Dreamers' album, featuring Saba Nafees, wins two Grammy Awards 
Saba was honoured to receive the Grammy for Best Large Jazz Ensemble Album on stage, as part of the 'American Dreamers' group. The album 'American Dreamers: Voices Of Hope, Music of Freedom' also won the award for Best Improvised Jazz Solo. It encourages a welcoming attitude to immigrants and celebrates togetherness. See Saba on stage at the world-renowned ceremony below (second from left).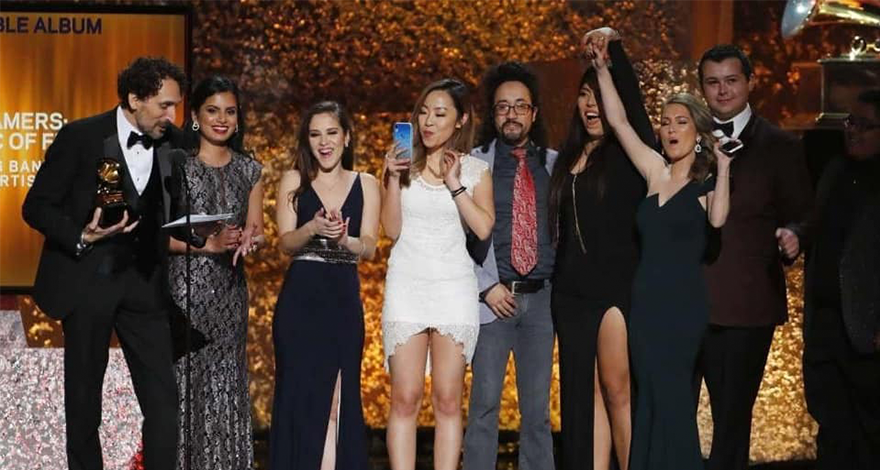 3. Iseult Ward one of '5 Inspiring Irish Women you need to know about'
Iseult was selected by 'Ireland Before You Die', the country's biggest travel and culture website, as one of Ireland's most inspirational woman. This was in recognition of her social enterprise, Food Cloud, which tackles food waste. Read more here.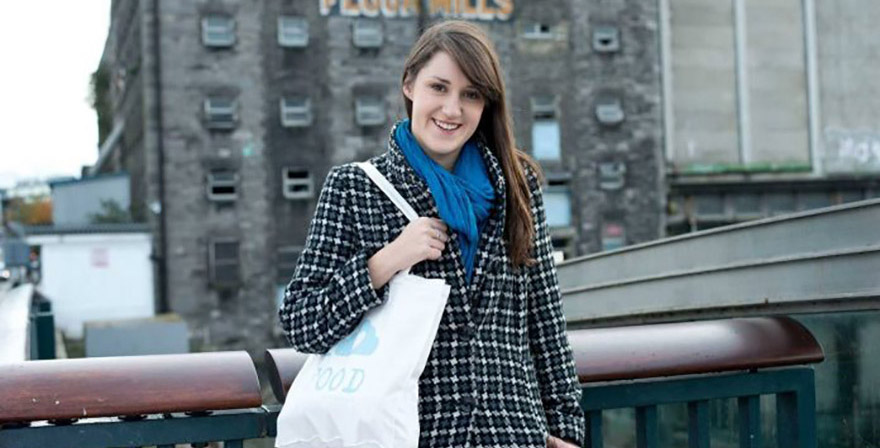 4. Meg Zeenat Wamithi presents as a panellist at All-Party Parliamentary University Group
UK Ambassador Meg was a keynote speaker alongside two shadow ministers and the Vice Chancellor of Brunel University, at a meeting addressing 'Student Mental Health and Wellbeing'. She spoke as the representative and founder of My Mind Matters Too, in favour of a multi-faceted approach to student mental fitness which involves students in the decision making process. Read her blog detailing the event here.
5. Kehkashan Basu the keynote speaker at Yale University conference
Kehhkashan was invited to speak at Yale University, at the Graduate Conference on Religion and Ecology. She presented the work of her organisation, Green Hope Foundation, and interacted with some of the world's thought leaders who were seated in the audience. Read more about the event here.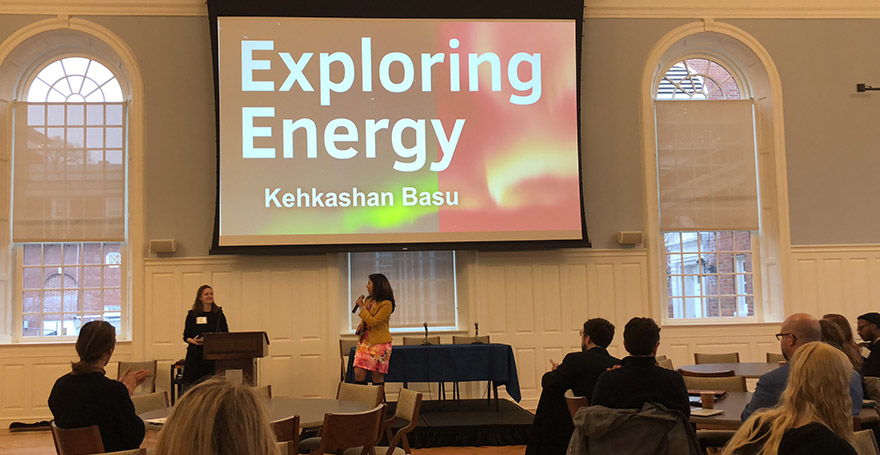 6. Julius Karl Fieve inspires youth to action at the University of Ghana
Julius, winner of the inaugural OYW Politician of the Year award, addressed an audience of young people for the 'Breaking Barriers' summit. He shared his achievements as a Local Assembly Member and his experience at The Hague Summit last year.
7. Mimoun Berrissoun elected as RAN YOUNG co-chair
Mimoun was recently chosen to be co-chair of the Radical Awareness Network's working group for young people. They provide a platform for young people familiar with the issues involved in countering violent extremism in a professional or volunteer capacity. He was selected for his work as CEO of 180 Grad Wende, tackling radicalisation, criminality and social isolation in Germany.
8. Thinzar Shunlei Yi interviewed live by BBC Burmese
News channel BBC Burmese interviewed the OYW Ambassador live on air. Thinzar was a delegate speaker at the 2016 Ottawa Summit, and is a passionate advocate for youth participation in Myanmar's peace process. 
9. Charif Hamidi connects with UNICEF to discuss educational challenges and solutions
Charif, Morocco, met with a team from UNICEF to discuss the work of his start-up, Ed4.0, and examine how the two organisations can collaborate to help achieve UN SDG 4.
10. Caritta Seppa supports local, environmental charity at Helsinki ice hockey tournment
Caritta's initiative, Tespack, supported a local non-profit in Helsinki in the fight against climate change as one of the primary partners and sponsors for the event. Famous NHLS players were participating, alongside the President of Finland.
11. Mary Helda Akongo to speak at OYW Bath Caucus
Mary, Delegate speaker from the 2018 Summit in The Hague, will travel to Bath as a keynote speaker at the upcoming Caucus on April 6th.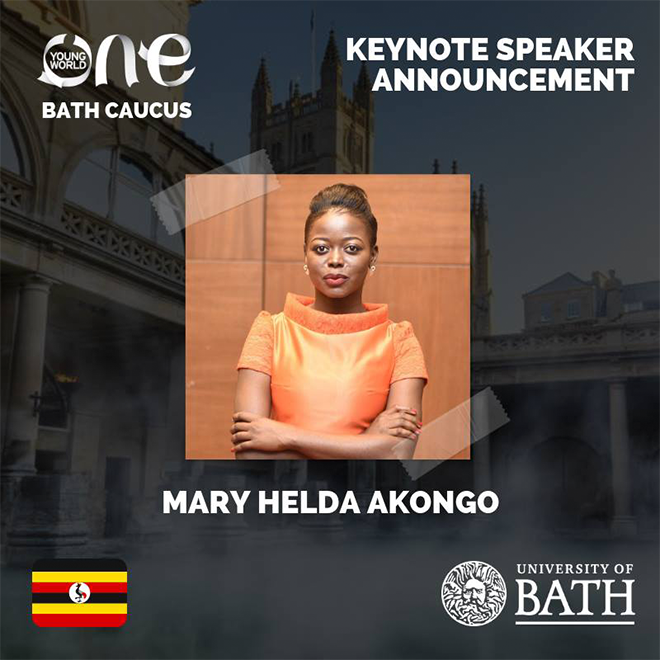 12. Hayley Mole's blog praises Africa's vast potential for development 
In a blog published by Flat World Partners, OYW Ambassador celebrated the huge potential for development for the continent of Africa, while remaining wary of the underlying challenges. The whole article can be read here.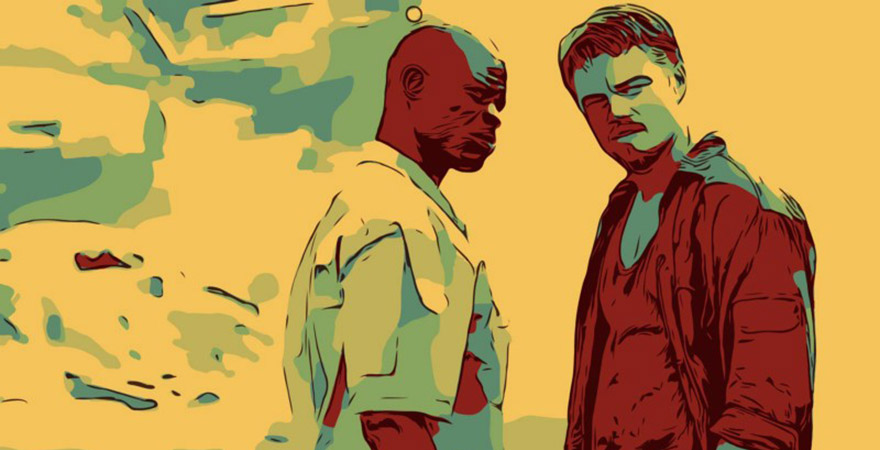 13. Isabelle Acker produces documentaries on 'Inspiring Humans' 
Isabelle Acker, aka 'Isy's Kopfparty', has created a YouTube channel of mini-documentaries, focussing on inspirational people. Watch an example below, or find more videos on her YouTube channel.
14. Begonia Randhav represents young leaders at WWF board meeting
Begonia was the youngest board member to attend the WWF International HQ, meeting with the President, Direct General and other senior figures in the organisation. She passionately advocated to place young people at the heart of the environmental agenda.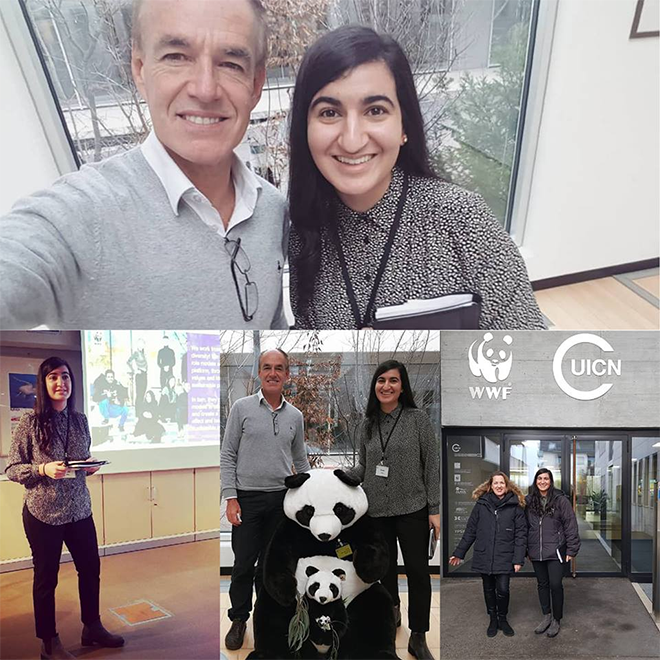 15. Ambassadors convene in Brazil
Led by Coordinating Ambassador Rafael Angelo, a selection of Brazil-based Ambassadors met to discuss future plans and ambitions for the region.