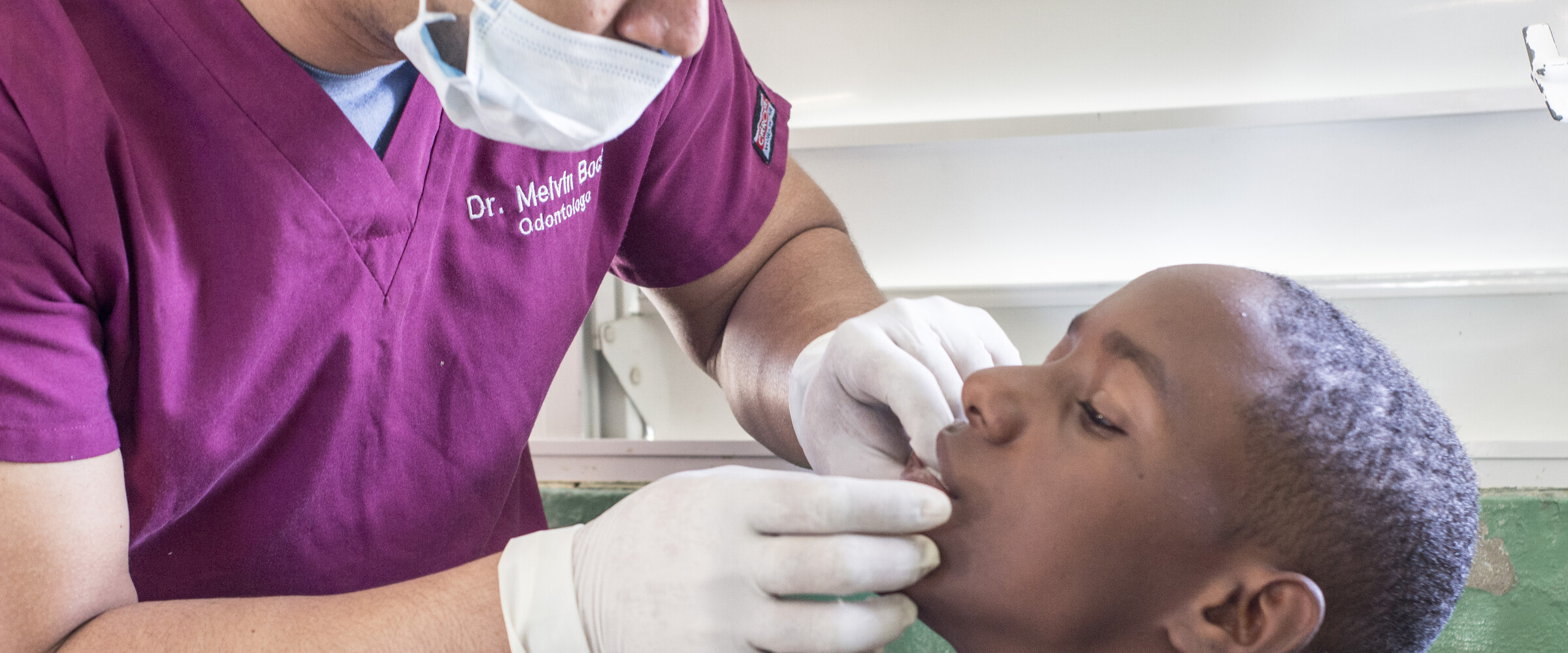 Ambassador-led Initiative
Dr Benjamin Bocio Richardson founded FUMEBO to provide healthcare to the poorest regions and vulnerable Haitian population in Dominican Republic. He was inspired by his father who owns a dental surgery in Santo Domingo, and formalised the philanthropic work he already did in 2010 after in the wake of the earthquake. Once he qualified from his studies, Dr Benjamin took over the running of the organisation.
In particular, they focus their attention on the southern part of the country where healthcare provision is poor and the Haitian population is discriminated against. Partnering with governments and hospitals, they have established relationships with doctors and nurses who attend 11 annual treatment sessions in the 11 poorest regions in Haiti. During these sessions, they provide healthcare and dental checks for patients who have a monthly income less than $20 dollars and no medical insurance. Depending on the results of the check-ups they receive treatment or hospital referral, and all patients are given vitamins.
Since foundation in 2010, they have seen over 70,000 people and provided supplements to all. Of those patients, 276 have been treated for dental health issues, and 405 have received essential treatment for medical conditions. Alongside this frontline care, they have set up a foundation to provide educational support to students in middle-schools, including nutritional education.
Dr Benjamin attended the 2019 Summit in London where he established a connection with One Young World partner Johnson & Johnson, based in the Dominican Republic. Since returning, he has won deserved recognition, receiving the National Solidarity Volunteering Award by the Vice-President of the Dominican Republic.