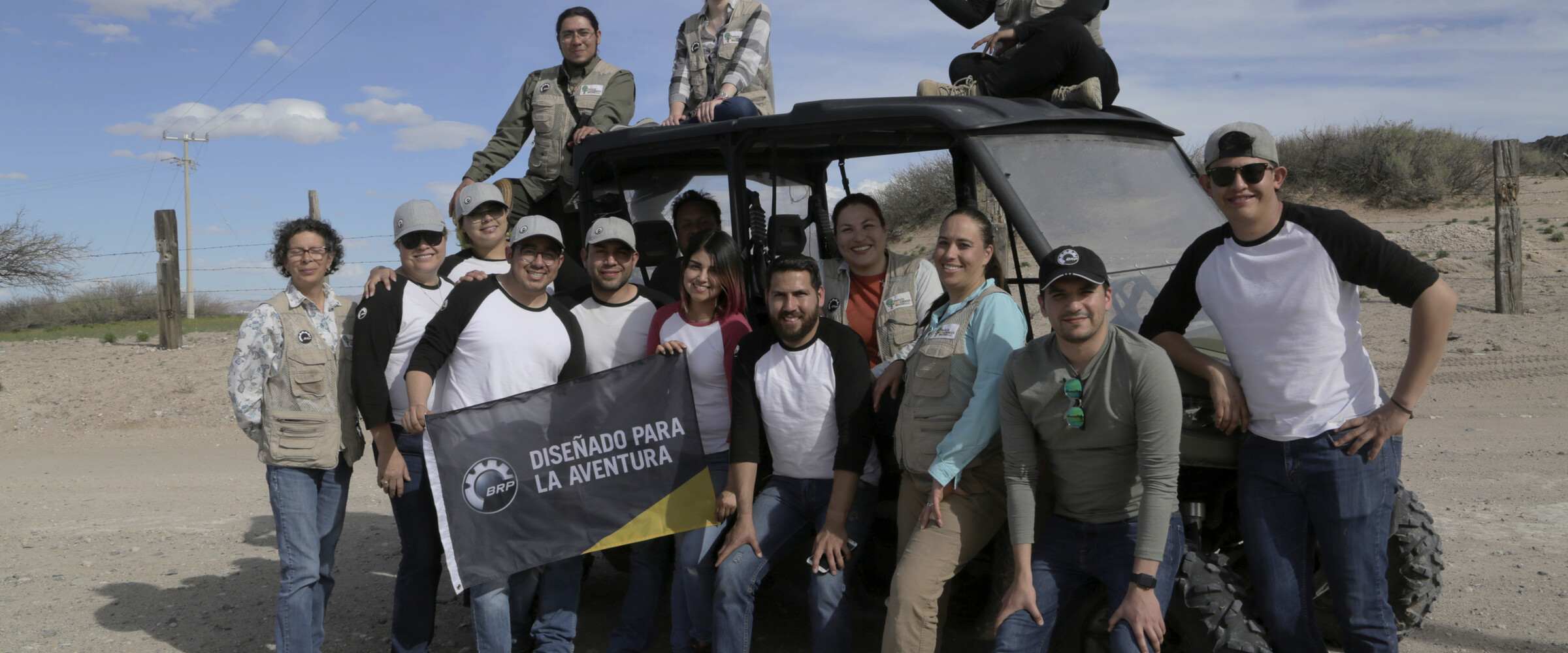 Carlos was a part of BRP's 2018 delegation at One Young World The Hague. With a newfound appreciation for BRP's connection to the environment, he established a partnership with a local NGO called Fundación Conciencia Biológica to support a conservation initiative in the Chihuahuan Desert outside Ciudad Juárez, one of two cities where BRP is based in Mexico. The project has 4 main goals: water retention; soil retention; biodiversity and conservation; storage and capture of CO2.
BRP provides the necessary equipment to support and monitor the conservation effort, including BRP's own off-road vehicles. The initiaitve includes an assessment of vegetation density, identifying areas that require immediate attention, recording the endemic flora and fauna and calculating the CO2 stored. 
This project is carried out in 20 visits to the area, the selection of six sample areas, and drone monitoring. Through protecting this region, the team are helping to preserve an area which stores 13,985 tonnes of CO2, 49 animal species, and 25 plant species. This goes some way to mitigating the organisation's footprint in the region. The scientific research and practical results can also be used to improve environmental awareness and education in the area, so landowners will protect their own land. The NGO hopes this will have a multiplier effect.
BRP and Carlos' model in Mexico is one which can be replicated worldwide, and serves as a benchmark for social impact action in the company.