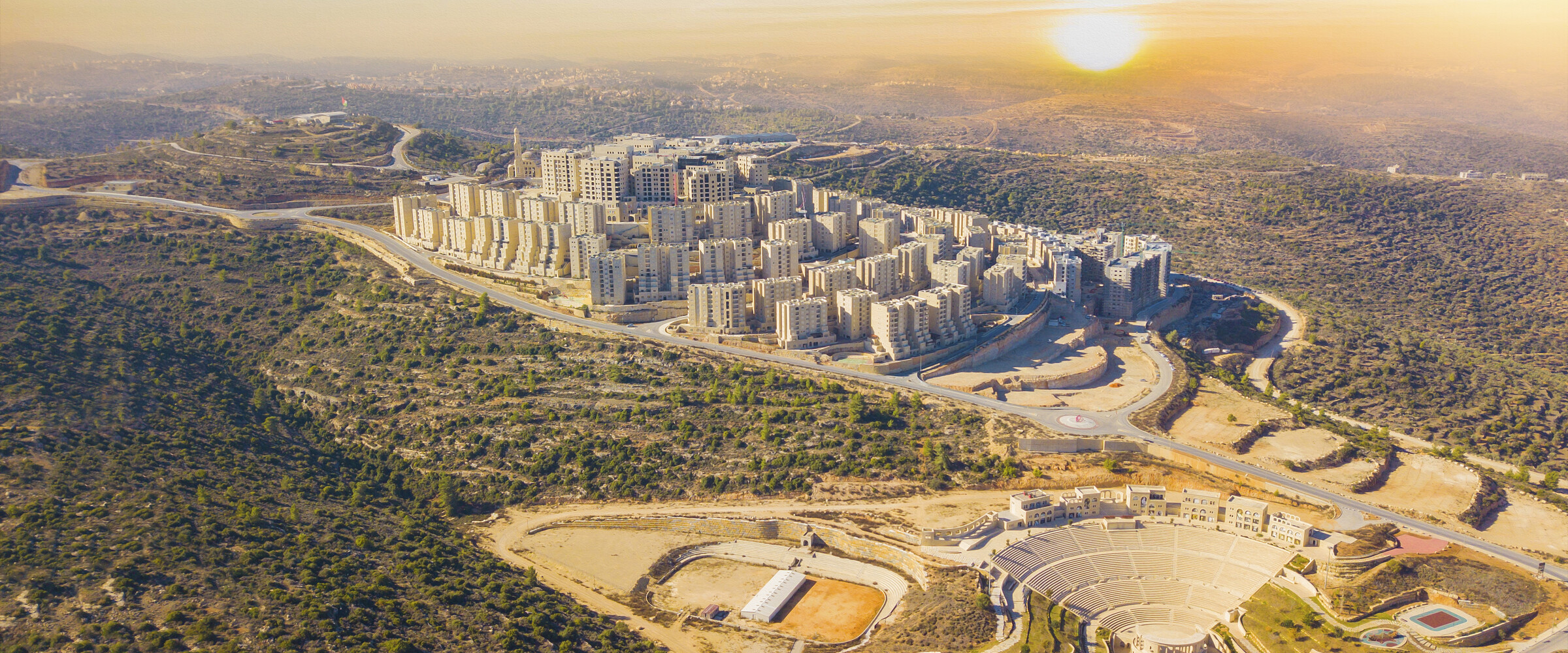 Rawabi is the largest private sector project in Palestine. The vision of Bashar Masri, Palestinian-American Businessman, the city is fully fledged and built on the three pillars of work, live and grow and holds Palestine's first ever tech hub.
The project is developed by Bayti Real Estate Investment Company, which is the fruit of a strategic partnership between Massar International and the state of Qatar. Ruba Qadi, a 24 year old engineer and One Young World Ambassador, is running the commercial and business development in the city. Job creation is very important and the organisation is focusing on bringing international companies to open branches and offices in Rawabi. The development project provides everything from infrastructure to highly skilled engineers and workers, all of which will play a vital role in decreasing the high unemployment rate in Palestine.
The Rawabi Project set out to rectify this by creating between 3,000 and 5,000 IT and STEM jobs and attracting investment from leading tech companies.  Part of this is a co-working space for accelerating start-ups. Over 20 companies (both startups and established companies) are already working in the city, and they hope to attract more international investors. They have already made an agreement with international ICT clusters, such as Cluj ICT Cluster in Romania and The DMZ at Ryerson University in Canada. The city has already created over 10,000 jobs, both direct and indirect. Since 2015, when the city was founded, 5,000 people have inhabited the city.
Ruba continues to drive for the development of the city, business, and spread the message of the Rawabi beyond Palestine and the region.