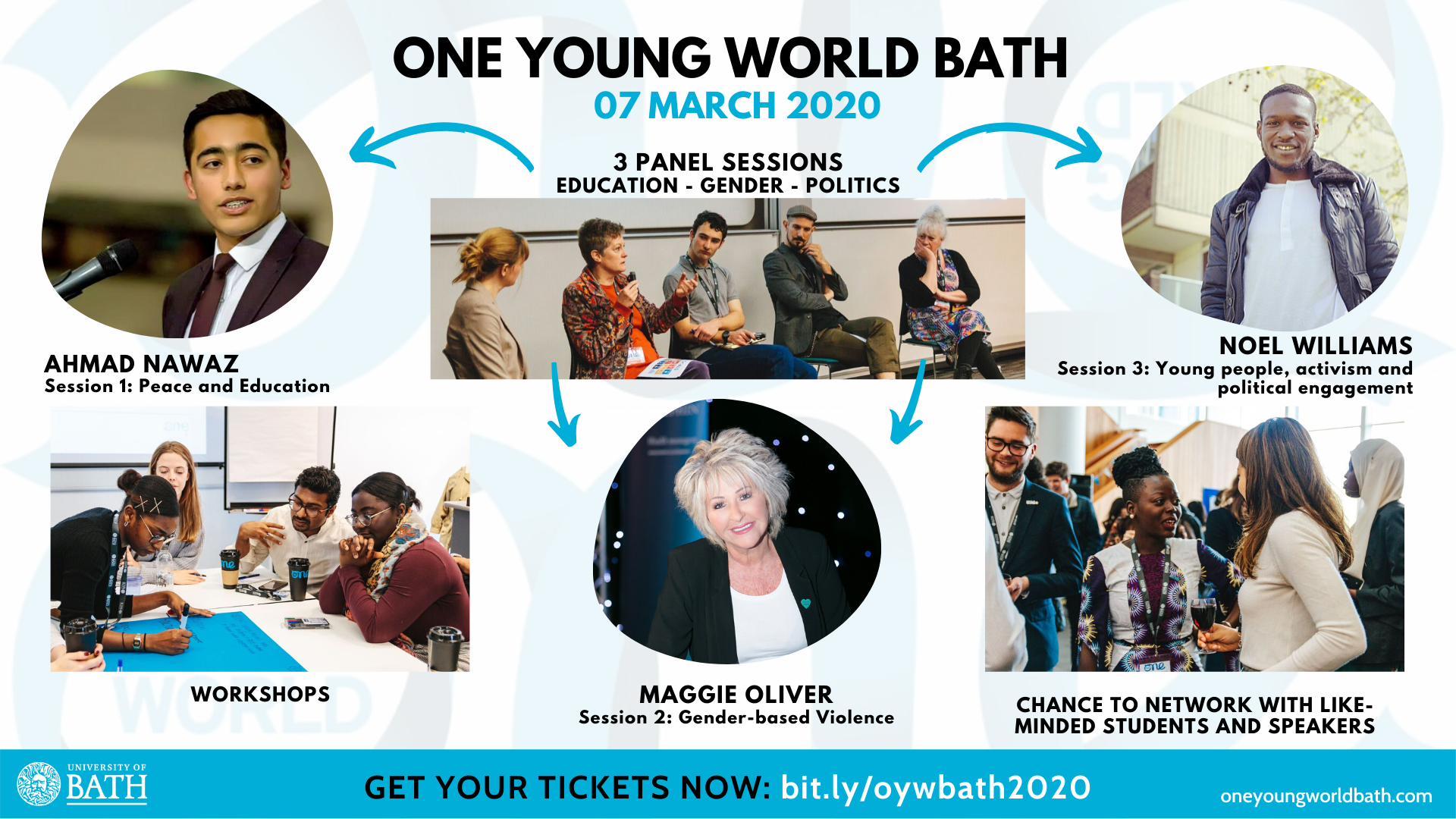 Date: Saturday 7 March
Time: 9.30 - 17:00
Location: University of Bath. The Chancellors' Building
About
The fourth annual One Young World Bath Caucus (2020) is a flagship initiative for future leaders and innovators who we hope to inspire to commit to engaging in action on the UN's Sustainable Development Goals. The sessions of the One Young World Bath Caucus will focus on the UN SDGs which include:
Goal 4: Quality Education
Goal 5: Gender Equality
Goal 13: Climate Action
Goal 16: Peace and Justice Strong Institutions
What can you expect?
1) Three fantastic keynote speakers:
Peace and Education: Ahmad Nawaz
Young people, activism and political engagement: Noel Williams
Gender Based Violence: Maggie Oliver
2) Panel debates with students, academics and external guests
3) Lunchtime workshops – get involved and make a difference: Sustainability and Business; Youth Activism and the Climate; Sexual Violence on Campus; the UK Voting age.
4) Networking drinks from 16:00 – meet like-minded students from across the University.
How much does it cost?
There is a £10 deposit which is refunded on arrival. Refreshments and lunch included. Limited places - participation is based on registration only.
NB: One Young World cannot provide support for travel, accommodation or incidental costs.