One Young World is proud to announce the 34 exceptional young leaders who have been selected as Delegate Speakers at the One Young World Summit 2021, Munich. Delegate Speakers are the keynote young speakers of the annual Summit and have been selected through a highly competitive application process to give speeches at one of six Plenary Sessions on the Presentation Stage.
All content at the Summit is shaped by the six Plenary Sessions, which include speeches by world leaders and Delegate Speakers whose work and stories at hand. The topics are decided through the Global Consultation Process with One Young World's 12,000 + Ambassador Community. This year's topics are - The Climate Crisis, Rights and Freedoms, Education, Conflict Resolution, Future Economies, and Covid-19.
In accordance with One Young World tradition, each one of the Delegate Speakers will be matched with a One Young World Counsellor, a global expert and leader, who will provide them with mentorship and support.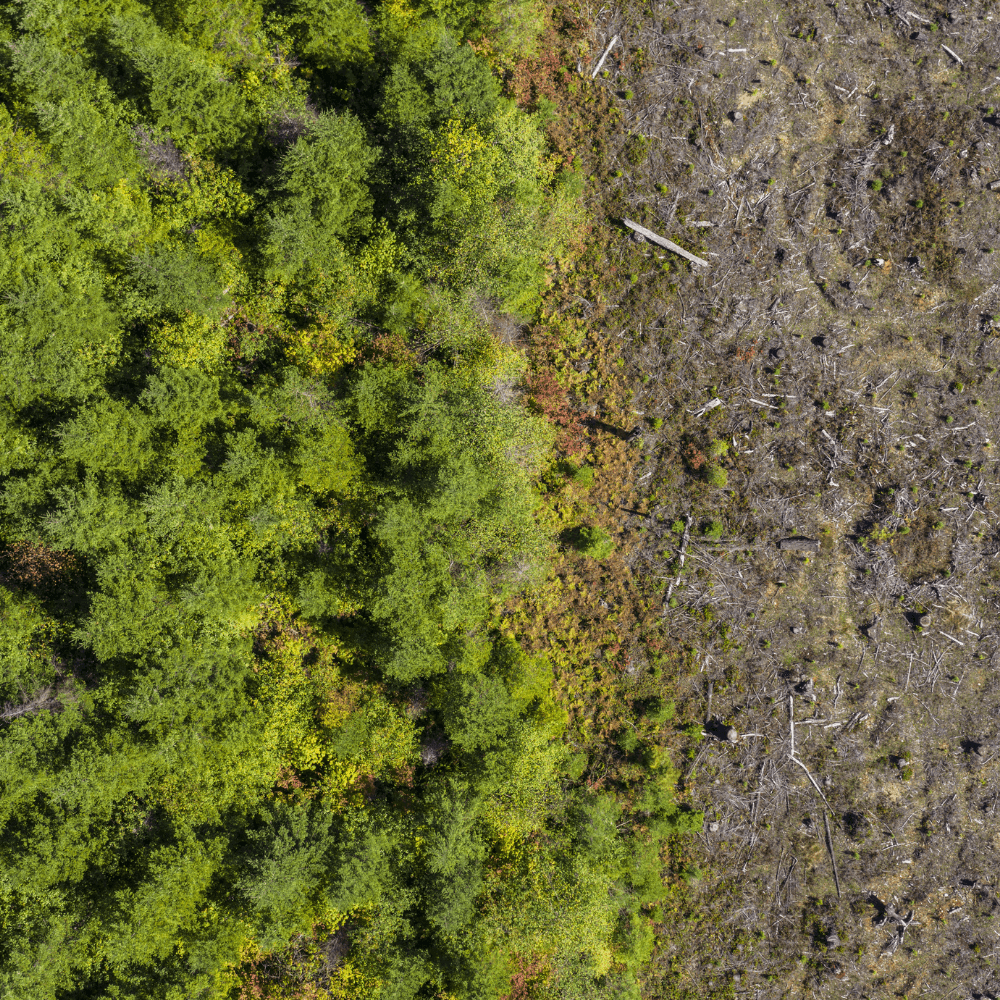 The Climate Crisis
Less Than 10 Years To Go, Can We Deliver The Paris Agreement?
The Paris Agreement's deadline to reduce greenhouse gas emissions by at least 40% by 2030 is less than 10 years away. Morocco and the Gambia are currently the only two countries whose commitments are sufficient to limit a temperature increase to 1.5 degrees Celsius. Greenhouse gases trap heat in the atmosphere contributing to global warming. Australia bore witness to some of the most devastating and widespread wildfires in recent history. Approximately 25 million acres of Australian land were burned, roughly the size of South Korea resulting in the deaths of over 1 billion animals. There has been a substantial loss of biodiversity as a result of the world's 6th mass extinction, the impacts of which will be felt globally. The consequences of the Climate Crisis also have a significant impact on human life with an estimated 50–200 million people expected to be climate change refugees by 2050. Out of the One Young World community surveyed, 73.2% believe that the Climate Crisis is the biggest threat to humanity. The worst hit by this crisis is the global south and indigenous communities. The question of accountability and action must be raised. Is reform enough to solve the Climate Crisis or do we need a revolution?
Meet the 2021 Climate Crisis Plenary Delegate Speakers:
Jamie Crummie
Co-founder, Too Good To Go
Ireland
Jamie Crummie, the co-founder of Too Good To Go, the world's largest marketplace for surplus food. The app lets consumers buy unsold food from restaurants and retailers so that it doesn't go to waste. Too Good To Go is now active in 15 countries and has 40 million users who have rescued over 77 million meals collectively.
Daniela Fernandez
Founder and CEO of Sustainable Ocean Alliance
Ecuador
At the age of 19, Daniela founded Sustainable Ocean Alliance as a college-room idea at Georgetown University. Five years later, SOA has created the world's largest network of young Ocean Leaders in over 165 countries and launched the world's first Ocean Solutions Accelerator to support developing technological solutions to address the greatest threats facing our planet.
Jan Kairel Guillermo
Climate Advocate, Chairman and Founder, LEYTEAM, Inc and UNIFY, Inc.
Philippines
Jan is a youth leader and a staunch advocate of climate change from local to global. He survived Super Typhoon Yolanda (Haiyan) – the world's strongest typhoon that ravaged the Philippines back in 2013. Jan currently serves as Secretariat, Water and Climate Coalition at World Meteorological Organization, a Consultant in Carnegie Climate Governance in New York, and the COY Liaison of YOUNGO.
Vanessa Nakate
Founder, Rise Up Movement
Uganda
Vanessa Nakate is a climate activist and Founder of the Africa-based Rise Up Movement. She began striking for the climate in her hometown of Kampala in January 2019, after witnessing droughts and flooding devastating communities in Uganda. Vanessa now campaigns internationally to highlight the impacts of climate change that are already playing out in Africa and promote key climate solutions.
Joseph Tsongo
CEO, Amani-Institute ASBL
Democratic Republic of the Congo (DRC)
Almost half of the African continent's tropical rainforests are found in the DRC, yet an average of 70,000 hectares of forest are being lost each year due to agriculture expansion and an ever-growing population. This led Joseph to launch the "one child = one tree" project which links education and conservation, using the country's population growth to fight climate change.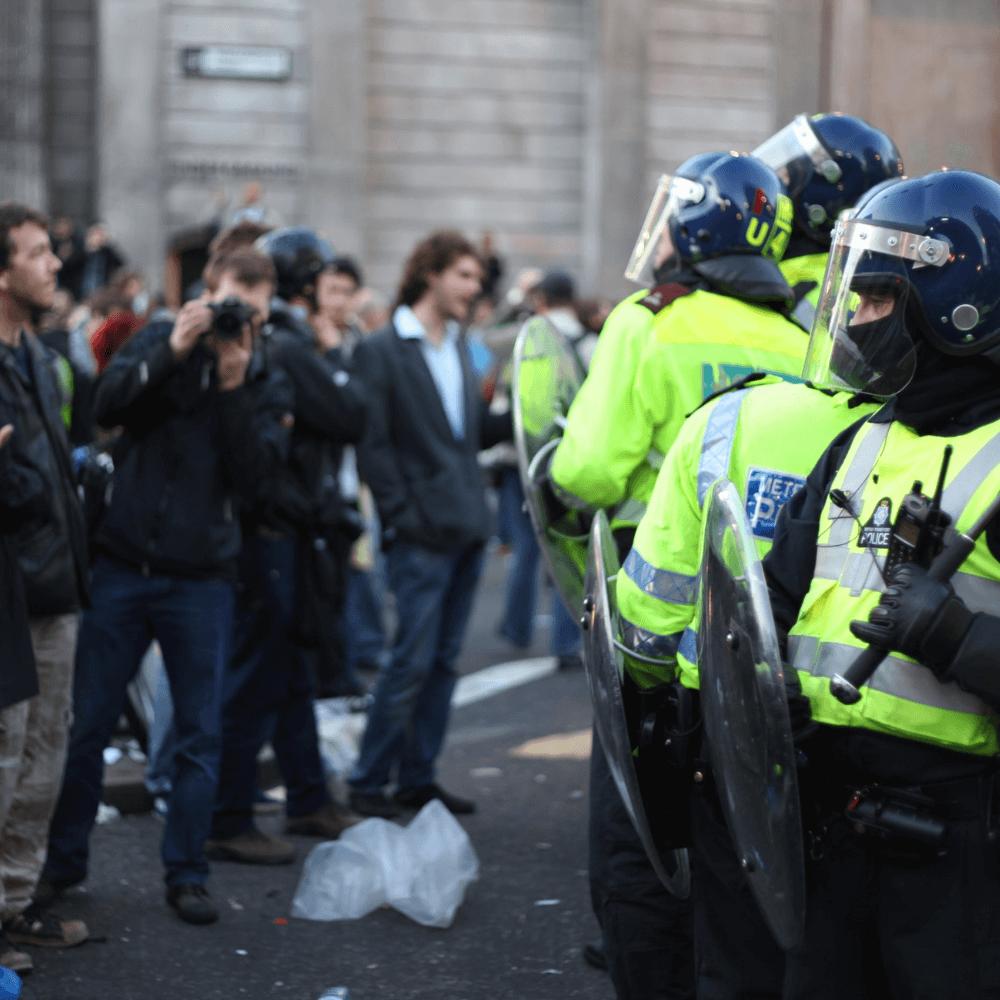 Conflict Resolution
Authoritarianism Is On The Rise; How Can We De-Escalate Tensions? 
The concentration of power under authoritarian leaders has threatened international diplomacy. Global defence spending is at a record high. Nuclear proliferation has re-emerged with the collapse of the Iran deal. Conflict is rife from Latin America to India and the issue of police brutality has been underscored by the senseless murders of Breonna Taylor, George Floyd and countless others across the world. As a result of conflict, 1 out of every 108 people in the world today is displaced. Approximately 42.3% of One Young World surveyed Ambassadors have experienced conflict or violence in their lifetime. Out of these respondents, 32.4% attributed the conflict and unrest in their country to economic issues such as poverty, inequality and inflation. Political polarisation and corruption were also identified as prime causes of conflict. How can we prevent and resolve global conflict?
Meet the 2021 Conflict Resolution Plenary Delegate Speakers:
A Mohammed A Foboi
Peace Advocate
Liberia
A peace and youth activist since the age of 8, Mohamed is the Founder and Executive Director of LIFT Liberia, a youth-led peacebuilding organization that runs peace clubs in high schools, community peace forums, and a library. He also runs a youth-led media program that highlights the activities of young people in their communities on peacebuilding and conflict resolution.
Rez Gardi
International lawyer, Human Rights Activist
Kurdistan / New Zealand
Rez was born in a refugee camp in Pakistan as her family escaped Saddam Hussein's genocidal campaign against the Kurds. Arriving in New Zealand with nothing, Rez sought to use her difficult start in life as motivation to succeed, becoming New Zealand's first Kurdish lawyer. She is currently working in Iraq building cases for the prosecution of ISIS and is the Founder of 'Empower' – a youth-led organization aiming to address the underrepresentation of refugees in higher education.
Zarifa Ghafari
Director for the Department of Support for the Families of Martyrs, the Disabled and Prisoners of War. Former Mayor of Wardak Province.
Afghanistan
Ms. Zarifa Ghafari is appointed as the as the Director for the Department of Support for the Families of Martyrs, the Disabled and Prisoners of War and formarly served as the first female mayor in the Maidan Wardak province since 1397. She is a staunch advocate for democracy, a human rights activist, and a defender of women's rights.
Nujeen Mustafa
Disability and Refugee Rights Advocate
Syria
Nujeen Mustafa is a Kurdish Syrian refugee and activist with cerebral palsy. She was raised in Aleppo, Syria, and gained attention after traveling 3,500 miles (5,600 km) by wheelchair, fleeing conflict in the Syrian Civil War, before arriving and resettling in Germany. In 2019, Nujeen became the first person with disabilities to brief the United Nations Security Council.
Marigona Shabiu
Executive Director at Youth Initiative for Human Rights - Kosovo
Kosovo
Marigona Shabiu, a human rights activist, has been since working since 2017 as the Executive Director at Youth Initiative for Human Rights – Kosovo (YIHR KS), leading a multi-ethnic group of young people who are working towards fostering a free, equal, just, and peaceful society. She has more than eight years of experience in the civil society sector working with local and international NGOs and is a passionate activist for human rights, peace and gender equality.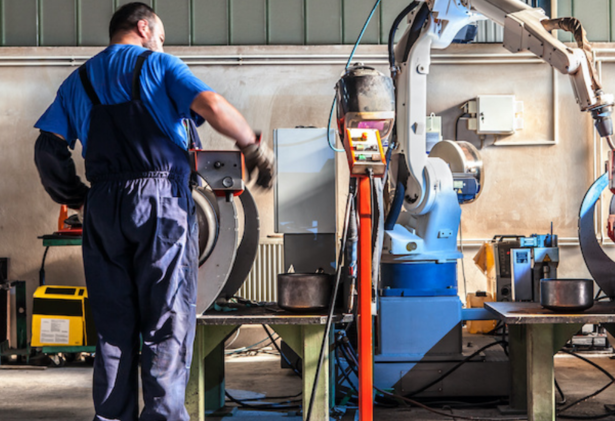 How Can We Prepare For The 4th Industrial Revolution?
The 4th Industrial revolution will and has already begun to disrupt every industry and country. This has created a series of obstacles and opportunities for education. Over half of all the One Young World community surveyed reported they felt the education they received did not prepare them for the challenges of the upcoming decade. There is also an increased polarity between regions of the world that are preparing for the 4th industrial revolution and those that still struggle to provide basic educational resources and facilities to children. These discrepancies have only been further exacerbated by the global pandemic. Girls and children with disabilities are the most excluded from educational institutions across the world. Automation is predicted to hit women the worst and widen the gender divide. In order to ensure education equips people for the future, it must be accessible, affordable, holistic, and forward-thinking. Can we reform education quickly enough to meet future demands?
Rowan Alawi
Founder and CEO, Amal
Palestinian Territories
Rowan is an entrepreneur building a hi-tech startup called Amal. Amal aims to bring efficiency to the workforce contracting issue facing regional construction markets by SAAS management solution for the workforce by gathering data than analyzing it.
Akinyi Awora
Co-Founder & President, Kadana Foundation
Kenya
Akinyi Awora is the co-founder and CEO of Kadana Group, a digital and creative solutions service company creating value-based business practices. She also serves as the president of the Kadana Foundation, which works towards harnessing the tools of the fourth industrial revolution to create innovative healthcare, education, and economic development solutions.
Dauda Barry
Founder, Alida School
Senegal
Dauda Barry is the Founder of Alida School, an online coding school training the next generation of tech talent in Africa. Prior to Alida School, he was the leader of Adama Robotics, an edtech company that produced educational robotics kits, mobile applications, online courses and developed a visual programming language called AdamaScript.
Mock Yi Jun
Co-Founder & President, Advisory Singapore
Singapore
Yi Jun is the Co-Founder & President of Advisory Singapore, a fully youth-led non-profit established in 2016. Through an online repository of interviews, industry panels and learning journeys, as well as mentorship and schools-based career guidance, Advisory has supported over 139,000 students and youth from all walks of life to make informed career choices.
Drilon Kastrati
Chief Digital Officer & Strategy, Credit Suisse
Switzerland
When Drilon was 16, he became almost blind. As a result, he supports diversity & inclusion at Credit Suisse with the aim to promote the employment of people with a disability and to improve the accessibility of tools. Drilon is also a guest speaker to spread awareness of the topic of disability and to break down barriers between disabled and non-disabled people.
Nitiya Walker
Founder and Director, Seeds of Fortune
United States
Nitiya Walker is the Executive Director and Founder of Seeds of Fortune Inc. which helps minority teen girls obtain local and national scholarships, as well as learn about career and financial management skills. Nitiya also runs a blog called Walker Finance and Media which highlights financial tips and the intersection between media and business.
How Can We Defend Rights Online And Offline?
Human rights and civil liberties are of paramount importance to ensuring individuals are able to pursue a life free of tyranny in all its forms. From the growth of human trafficking to mass incarceration, rights violations are a global phenomenon. Approximately 50% of the One Young World community surveyed reported that their civil liberties and human rights had been violated. Sexual violence, discrimination and gender equality ranked in the top 3 of topics that required an urgent response in 2020. The violation of privacy rights has continued to grow with the increased use of facial recognition and cyber security threats. The first half of 2019 saw a record 4.1 billion records exposed in data breaches.With the global pandemic facilitating the creation and mass use of track and trace apps, the issue of privacy has again become a central focus of debate. How can we secure and defend our rights in a world that increasingly violates them?
Firhaana Bulbulia
Women and Children's Rights Activist
Barbados
Firhaana Bulbulia is the Founder of the Barbados Association of Muslim Ladies, a community-based organization promoting the socio-economic and educational advancement of Muslim women and girls. She also serves as an Education Ambassador to the Shirley Chisholm Education Foundation, Project Coordinator for U-Report Barbados and Lead of the Commonwealth Youth Gender Equality Network Child, Early and Forced Marriage Committee, co-organising one of the largest movements for juvenile justice reform in Barbados.
Ana Lucia Ixchíu Hernández
K´iche Woman, Artist, Singer, Cultural Manager, Community Journalist, Indigenous Feminist and Architect
Guatemala
Ana was born in Totonicapán, Guatemala. She became an activist and journalist after the Cumbre de Alaska massacre on October 4, 2012, against the Indigenous people of Totonicapán. Amongst her many activities, Ana has Co-Founded Mujeres en Movimienta, an intersectional feminist space; Solidarity Festivals, an art and communication space for the defense of the territory, prison politics, and historical memory; and Conectadas, LATAM, a free online training program in digital skills.
Martin Karadzhov
Human Rights Activist
Bulgaria
Martin Karadzhov is a queer human rights activist from Bulgaria. He is a board member and chair of the first Youth Steering Committee at ILGA World, the International Lesbian, Gay, Bisexual, Trans and Intersex Federation. He has been involved in the field of SRHR, HIV/AIDS, and LGBTIQ rights for over 13 years working with diverse youth and was recently appointed to the High-Level Commission for the ICPD+25 Follow-up and selected as Young Leader for the SDGs, recognised by the UN. 
Sara Mardini
Human Rights Advocate
Syria
Sara was a law student when violence erupted in Damascus during the Syrian Civil War and their family fled the country. Sara saved the lives of her fellow passengers when their boat capsized whilst making the crossing from Turkey in 2015. Although she is accused of people smuggling, espionage, and membership of a criminal organisation, crimes allegedly committed since returning to work with an NGO on the island, Sara has resumed her studies at Bard College. She also runs SHORE, a student group collecting donations and raising awareness about refugees.
Peter Ogik
Disability Rights Activist
Uganda
Peter Ogik is the co-founder and Executive Director of the Source of the Nile Union of Persons with Albinism, a non-governmental organisation in Uganda, led by persons with albinism. His passion for disability rights advocacy stems from his own childhood as he was the first person with albinism to be born in his fishing community. Today Peter campaigns for policies and practical support that uphold the rights of persons with albinism and has been recognised among the Champions of the Albinism Cause by United Nations Human Rights, Office of The High Commissioner.
Paola Ramos
Journalist
United States
Paola Ramos is an author, Emmy-award-winning journalist, and Latinx advocate. She is a host and correspondent for VICE and VICE News, as well as a contributor for Telemundo News and MSNBC. Having a strong political background, Paola was the former Deputy Director of Hispanic Media for Hillary Clinton's 2016 Presidential Campaign, a political appointee during the Obama Administration, and also served in President Obama's 2012 re-election campaign. She is the author of "Finding Latin-X: In Search of the Voices redefining Latino Identity," published by Penguin Random House in October 2020.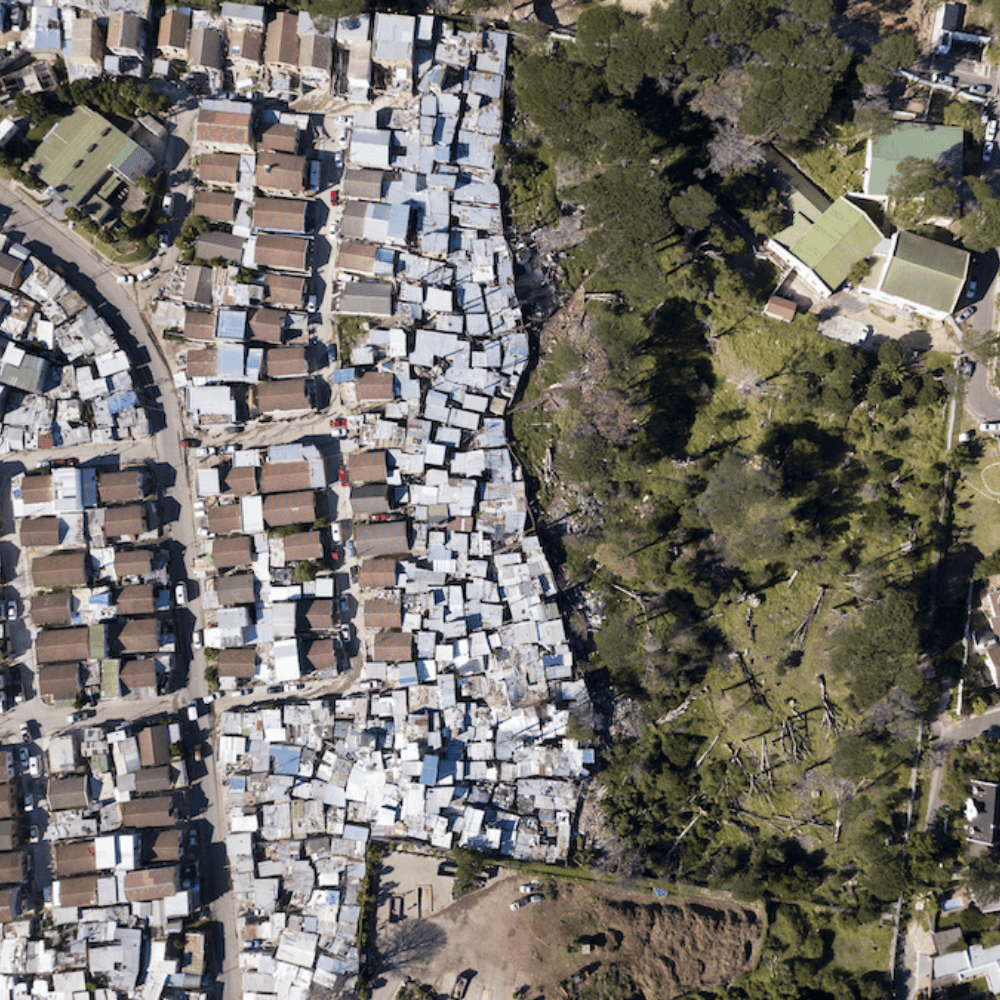 Future Economies
How Can Economic Growth Be More Just?
Economic growth has proven to substantially increase economic inequality, begging the question as to whether the blueprint for future economies needs to be re-evaluated. An estimated 44% of global wealth is owned by the richest 1% of people whilst sweatshops and widespread homelessness remain pertinent issues. Of the surveyed One Young World Ambassadors, 49.2% reported they believe capitalism can adequately address the issues of inequality but not in its current form, while 37.4% believed a new economic system and model is needed to address this issue. Raising or introducing the minimum wage was the most popular solution to tackling economic injustice, followed by the achievement of equal pay for women and a wealth tax on billionaires. These results raise the question of how we can solve deep rooted economic inequality.
Jonathan Chu
Entrepreneur & Digital Enthusiast
Malaysia
Jonathan is the Director at 95% The Business Culture Consultants, a consultancy company that aims to turn workplaces into joyplaces. He believes that a workplace can truly be a joyplace when people are not only results-oriented but also people-conscious. That guides him as he consults, facilitates, and manages culture transformation, digital transformation, and funding strategies for companies of different sizes from SMEs to large conglomerates throughout South East Asia. Jonathan is currently searching for ways to help companies scale and build the next generation of leaders.
Mavis Elias
Founder, EM Love Foundation & Social Development Specialist
Namibia
Mavis is the Founder of 'The EM Love Foundation', a poverty eradication and sustainable development intervention NGO, which facilitates workshops to implement intervention efforts for vulnerable groups in Namibia. She has contributed to the implementation of providing microfinance services to the marginalized, to upskill and upscale informal businesses for economic inclusion. A qualified civil engineer, Mavis is also pursuing a master's degree in Globalisation, Business and Development at the University of Sussex.
Dr. des. Lorenz Narku Laing
Managing Director, Vielfaltsprojekte GmbH
Jamaica
Dr. des. L. Narku Laing is a diversity trainer, minority rights activist and social entrepreneur. He has been directing his social business Vielfaltsprojekte GmbH for five years with the goal of fighting racism and promoting diversity within society. His social business today works for clients across sectors from Deutsche Bank, Volkswagen, and Siemens to Amnesty International and the State of Brandenburg. In 2020, Dr. des. Laing was awarded the 30 under 30 #GenerationGrenzenlos by the Hertie Foundation.
Atuhurra Angella Marjorie
Founder, Gejja Women Foundation
Uganda
Marjorie is the Founder of the Gejja Women Foundation, a community-based women's cooperative dedicated to holistically empowering marginalized women and girls in rural Uganda through business development, educational support, training in sexual and reproductive health, and gender mainstreaming. Through the Foundation's economic empowerment programs, women in rural Uganda are able to start their own businesses and participate in existing markets through access to professional training and productive resources.
Laura Velasquez
Founder of Arkangel AI
Colombia
Laura is the Co-Founder and President of Arkangel AI, a technology company that uses artificial intelligence to facilitate the early detection of preventable diseases. Disease detection coverage is five times more cost-effective, ten times more scalable, and 65 times faster than the standard of current screening processes. Arkangel AI can be used to detect signs and biomarkers related to health conditions such as Covid-19, pneumonia, tuberculosis, malaria, glaucoma, and diabetic retinopathy, amongst others.
Nadja Yang
President, European Young Engineers & PhD Candidate, University of Oxford
Germany
Nadja is the President of the "European Youth Engineers". Representing 500,000 members across Europe, the NGO supports young engineers to broaden their horizons in the fields of energy, water, circular economy, STEM in politics, diversity within STEM, future of work, and future skills. Alongside this, Nadja is pursuing a PhD in Systems Engineering at Oxford, where she conducts research on the Urban Bioeconomy, a concept to help cities become more sustainable and productive in terms of their biological resources.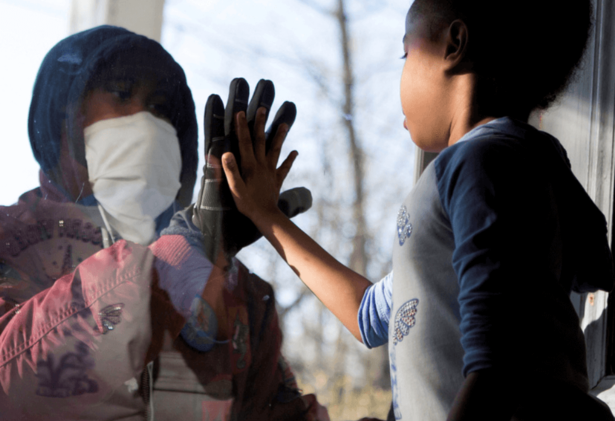 Lessons From the Pandemic - The Road to Recovery
The year 2020 commenced with an unprecedented global pandemic, Covid-19. At the time of writing, 56, 368 586 cases have been reported with over 1,350 713 deaths. The pandemic has had devastating impacts on health services and has paved the way for certain incoming economic recession. It has had polarising effects in many countries with an ambivalent response from the public on public health measures from lockdowns and curfews to reopenings. Covid-19 has highlighted and widened existing socio-economic inequalities in almost every nation it has spread in. The prospect of a vaccine has too been met with hesitancy and uncertainty. The pandemic will be remembered as one of the most dramatic and historic events of the 21st century but what lessons can we learn from this unparalleled moment? As governments, businesses and individuals plan for the future what will the road to recovery look like? 
Mamello Makhele
Gender Activist
Lesotho
Mamello Makhele is a registered nurse-midwife dedicated to improving healthcare service delivery in the rural areas of Lesotho, where there is a high maternal mortality rate due to early and forced teenage marriages. As a SheDecides leader, Mamello has contributed towards the development and the inclusivity of the SADC strategy on sexual and reproductive rights. She is also a member of SAFAIDS Youth Advocacy and Accountability, where she advocates for the up-scaling of the prevention of unintended pregnancies and unsafe abortions among sexually active adolescents.
Lavau Kwalam Nalu
Blak Humanitarian & Social Justice Activist
Papua New Guinea
Lavau Kwalam Nalu is a blak Melanesian multi-disciplinary storyteller and Humanitarian from Papua New Guinea who has devoted his time to improve health outcomes. Lavau currently works as a youth health educator and executive team member for the PNG Health Project, an organization dedicated to improving health literacy amongst the youth population in PNG. Simultaneously, he serves as the PNG-Australian Liaison & Cultural Advisor to the Bush Dokta Initiative Project Yumi, an Australian charity working to get essential medical resources to rural Papua New Guinea.
Sukhmeet Singh Sachal
Medical Student, Social Entrepreneur, and Public Health Activist
Canada
Sukhmeet Singh Sachal is an award-winning social entrepreneur, speaker, author, and public health activist. As a medical student in Canada, he serves as the Health and Wellness Ambassador for the Canadian Medical Association. Sukhmeet is also the Founder of the Sikh Health Foundation, which aims to improve public health interventions in South Asian communities across Canada. Through his advocacy, he received $175,000 in funding to help bring an end to COVID-19 and inform policy changes at the national level.
Yulie Qiao
Pricing Analyst, bp & Operations Team Lead, Virufy
United States
Alongside her role as a Pricing Analyst at bp, Yulie is the Operations Team Lead for Virufy, a nonprofit organization that is developing artificial intelligence (AI) technology to screen for COVID-19 from cough patterns, rapidly and at no cost through the use of a smartphone.
Yana Panfilova
CEO and Founder, Teenergizer
Ukraine
Yana was born with HIV and at the age of 10, she discovered her HIV status. Since 2015, Yana has served as Founder and Chair of the Board of "Teenergizer", a Eurasian union of adolescents and youths. For seven years, she has worked in the field of support and protection of the rights of vulnerable adolescents in Eastern Europe and Central Asia. Yana is also the author of the report "Key barriers to HIV testing for adolescents in EECA (Ukraine, Russia, and Georgia)". 
Stay tuned for further Delegate Speaker announcements...
Check out some of the other speakers headlining #OYW2021: