Today, cities are home to nearly half of the world's population, with this number expected to reach 70% by 2050. From addressing increasing energy demands, rethinking waste management, to developing greener mobility systems, there is a need to find new, innovative and sustainable solutions to tackle these issues. Young leaders living in cities play a key role in advancing the solutions needed to face today's most pressing challenges. The One Young World Global Cities Network identifies and elevates the best practices that are making outstanding contributions to improving the quality of life in cities around the world. The network continues to strengthen the connections between local governments and young people in their city.
Barranquilla Young Leaders Scholarship
As part of the Global Cities Network, One Young World partnered with the city of Barranquilla in 2022, to launch a programme which sponsored 3 impactful, young civic leaders from Barranquilla to attend the 2022 Summit in Manchester. As well as becoming part of the One Young World Community, the Barranquilla young leaders were given the opportunity to speak with the Mayor of Barranquilla, Jaime Pumarejo and Social Development Manager, Alfredo Carbonell in an exclusive networking session
Rotterdam Young Leaders Scholarship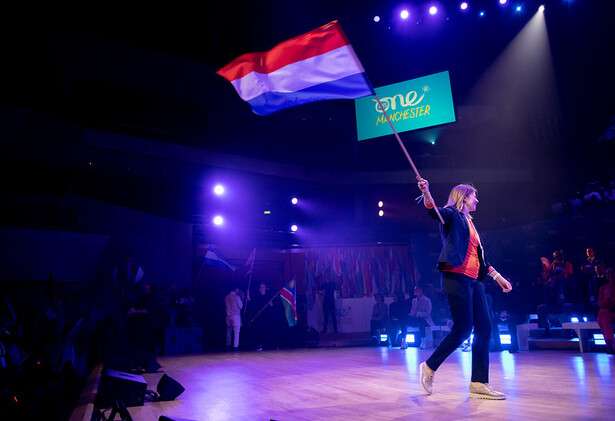 Since the 2018 One Young World Summit in the Hague, One Young World has proudly partnered with the City of Rotterdam to create the Rotterdam Young Leaders Scholarship. From its cutting-edge urban design to its diverse communities, Rotterdam is known throughout the world as a leader in sustainability. In 2022, the city adopted its Resilient Rotterdam Strategy to ensure Rotterdam is prepared to embrace the opportunities and challenges of the future. In line with this strategy One Young World continues to elevate outstanding young leaders from Rotterdam who are improving quality of life in the city.
To date, over 8 young leaders from the City of Rotterdam have joined the One Young World Community through this scholarship. Among them they have founded organisations which have increased employment opportunities in the city, helped formerly incarcerated citizens scale their businesses and increased youth participation in civic issues.
Manchester Young Leaders Scholarship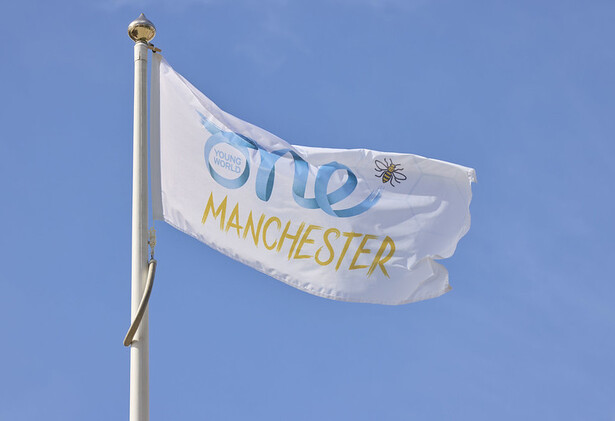 One Young World was proud to host its 2022 Summit in Manchester, a city which combines heritage with impact, innovation and inclusion in equal measures. The Leading Manchester Scholarship was launched to proactively welcome this diversity and to celebrate young people in the city who are working to achieve this vision. The 2022 Leading Manchester Scholars were working on a wide range of issues, from championing youth mental health and creating job opportunities to supporting people who are homeless and standing up for LGBTQIA+ rights.
In 2022, 30 young leaders from Manchester joined the One Young World Community after attending the One Young World Summit. These young leaders have made strides in Manchester by leading on a range of issues from climate justice to youth entrepreneurship, to peace-building and delivering education to underserved communities.