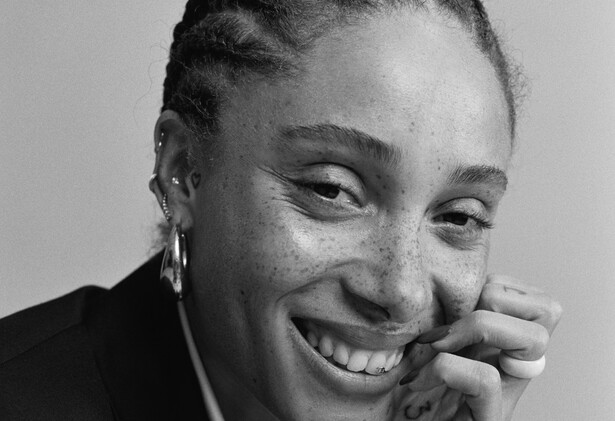 Adwoa Aboah
Fashion Model and Mental Health Advocate
Recognised as a 'Next Generation Leader' on the cover of TIME Magazine and alumni of the prestigious Forbes' 30 Under 30 list, 30-year-old actor Adwoa Aboah is a globally renowned figure, celebrated for her roles in the film and fashion worlds, as well as her outspoken and dedicated activism for young women and girls through her platform, Gurls Talk. In January of 2022 Adwoa was announced on the cast of the Netflix hit show 'Top Boy', her television acting debut.
During her youth in West London, Adwoa was a member of the prestigious National Youth Theatre, where she studied acting and found her love for the craft - a passion that has followed her into her career today - going on to complete a bachelor's degree in Modern Drama at Brunel University. Alongside acting, Adwoa is also a committed advocate, having founded her own organisation, Gurls Talk, a community-led organisation dedicated to promoting the mental health and wellbeing of adolescent girls and young women.
Gurls Talk aims to destigmatise mental health conversations while fostering a supportive community that gives all girls a voice. Adwoa's work with Gurls Talk is expansive, having already held events in cities across the globe and reached millions more online.
Through her film work, advocacy and unparalleled career in fashion, Adwoa has appeared on a wide variety of global stages, from the Women in the World Summit, to WE Day and Google Zeitgeist, and spoken alongside the likes of Salma Hayek, Idris Elba, Oprah Winfrey, Hillary Clinton and HRH Meghan Markle. Adwoa has featured in a vast array of esteemed international publications including TIME Magazine, American, Italian, Spanish, German, and Mexican Vogue, W, i-D, Dazed, and ELLE, and featured in the advertising campaigns of many brands from Calvin Klein and Rimowa to Swarovski, Burberry and Christian Dior. Currently, Adwoa is one of the global faces of Rimmel as well as a Global Nike Ambassador.