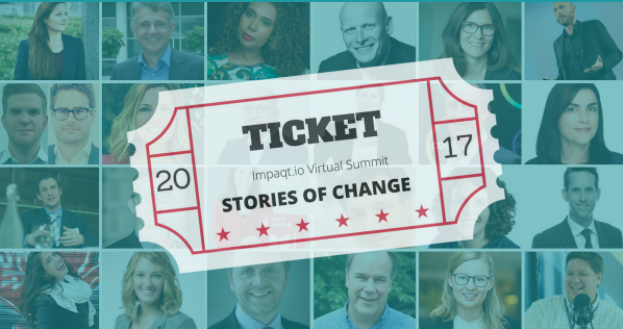 Info
Learn From 25+ Leaders & Innovators Like You 
Who've Already Made The Journey From Idea To Impact.
At the virtual summit, these speakers will share their stories of change
in a series of talks over the course of 5 days (7-11 November 2017). 
You'll get instructions for how to tune in by email before the summit starts.

Speakers

Benefits
Discover: 
How to formulate an idea that will get listened to by the right people
 Who to pitch your idea to and what to say
 What to do when you get a "no" 
 How to navigate the "mucky middle" of making an idea happen when it feels like for every step forward, you take five steps back
 And much, much more! 
When you sign up today, you get FREE access to the summit as it happens, and for an additional two weeks after the summit. 
Because we know you'll be wanting to take notes. And that you won't be able to join all talks live.
In addition, you'll get exclusive (and again, FREE) two-week access to our closed community 
where you can exchange ideas, share experiences, and get advice from people just like you.