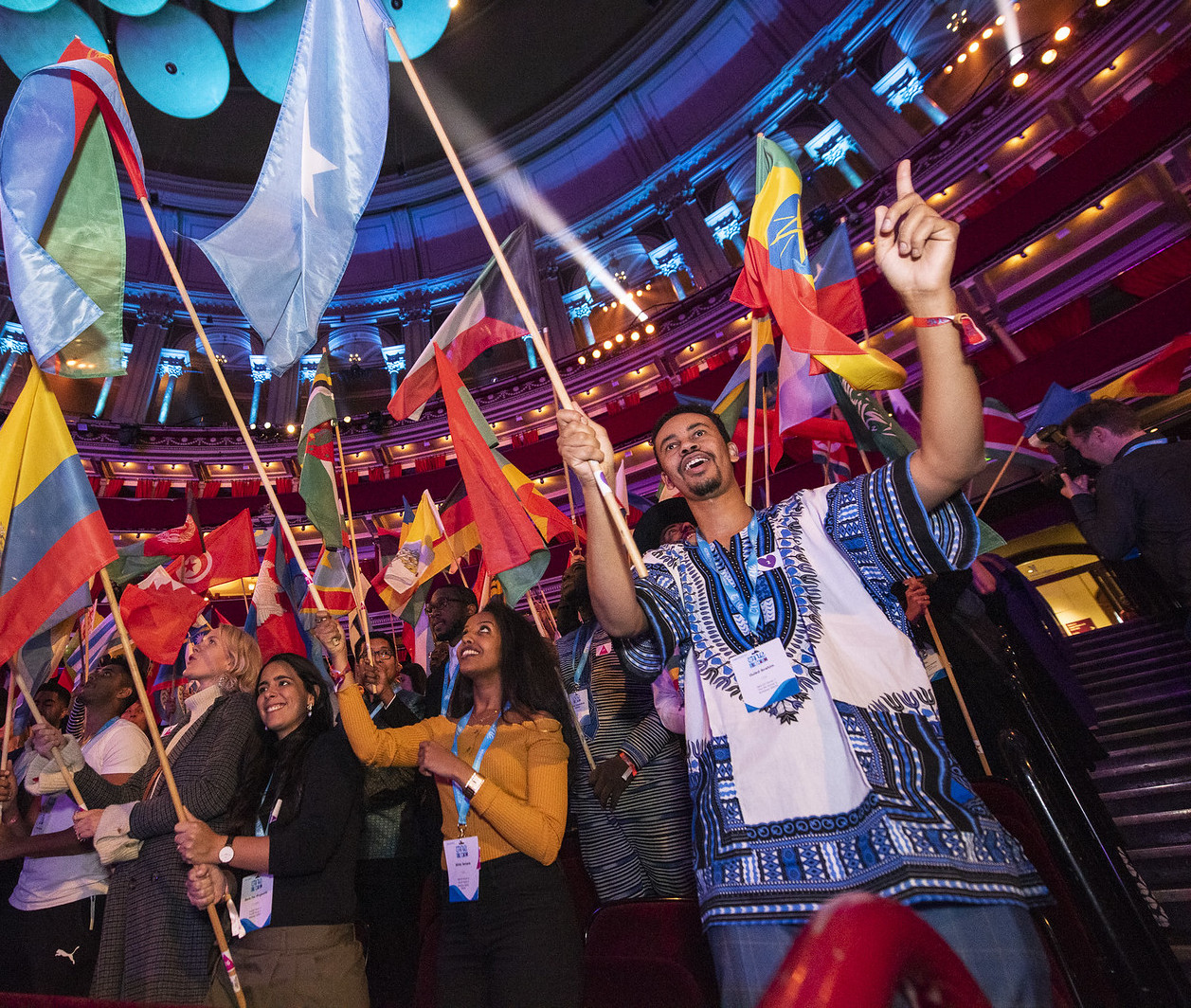 Agenda Overview
Schedule
Thursday 22 July: Opening Ceremony
16:00 – 18:00 CEST Digital Platform
18:00 – 20:00 CEST Live from Munich
20:00 – 22:00 CEST Digital Platform
The Digital Platform will commence from 16:00 CEST with a welcome address and lead up to the Opening Ceremony that will be broadcast live from Munich at 18:00 CEST from Olympiahalle. The show will feature the One Young World Flag Ceremony, music and dance entertainment, Counsellor welcome and keynote speakers.
Friday 23 – Saturday 24 July:
07:00 – 10:00 CEST Digital Platform
10:00 – 19:00 CEST Live from Munich
19:00 – 22:00 CEST Digital Platform
Sunday 25 July:
06:00 – 10:00 CEST Digital Platform
10:00 – 19:00 CEST Live from Munich
19:00 - 20:30  CEST Closing Ceremony
The Closing Ceremony will take place at BMW Welt. The ceremony will feature a revised Ribbon Tying Ceremony to fit in with Covid protocols, keynote speeches, music and performances. The handover of the Baton to Tokyo for 2022 will take place accompanied by traditional Japanese entertainment.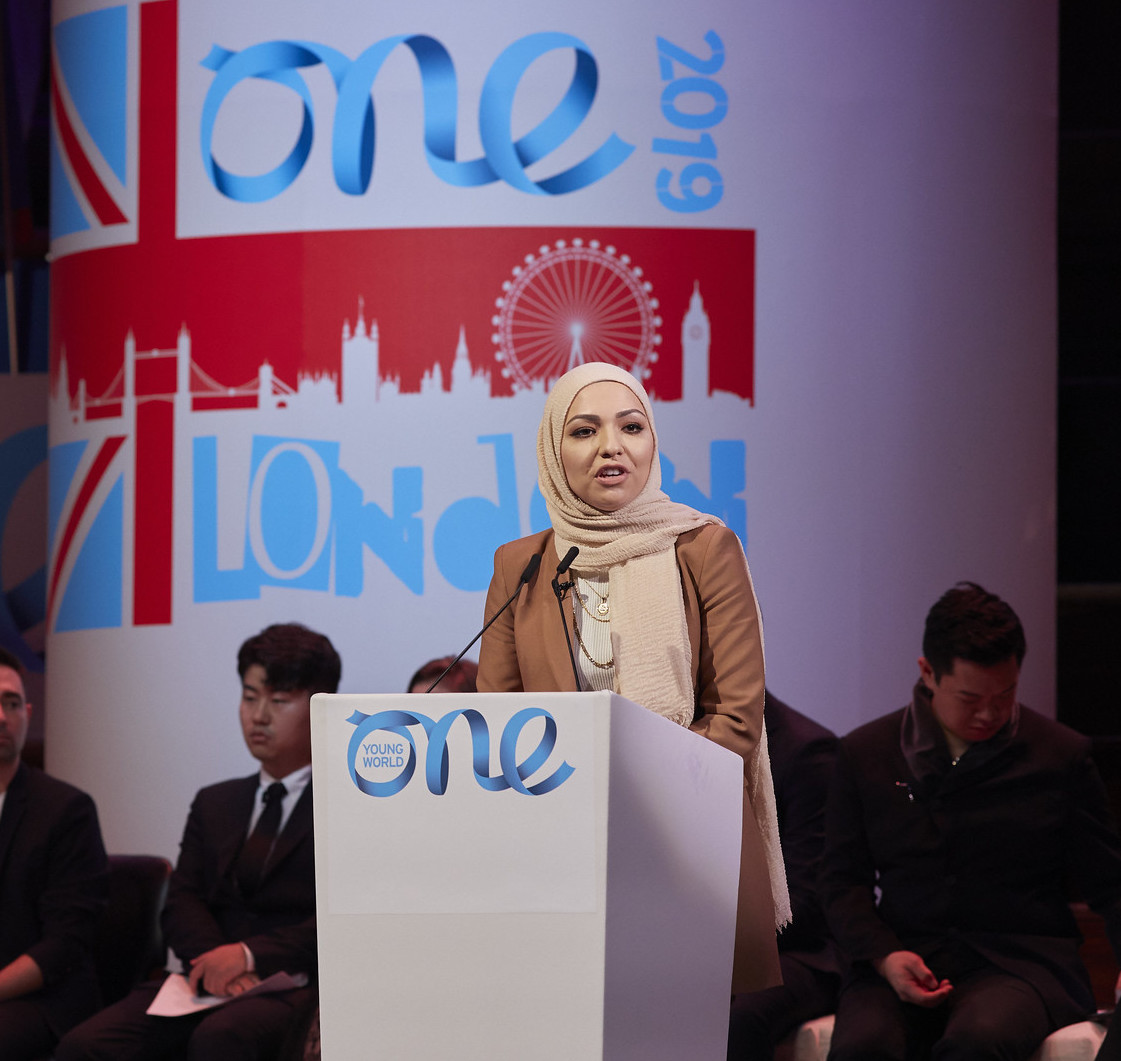 Digital & Munich Stages and Workshops
Digital & Munich Stages
Plenary Speakers
Climate Crisis: Under 10 Years to Go, can we deliver the Paris Agreement?

Mary Robinson, Former President of Ireland & Chair of The Elders

Rights & Freedoms: How can we defend rights online and offline? 
Future Economies: How can economic growth be more just?

 Professor Muhammad Yunus, Nobel Laureate & Founder, Grameen Bank

Education: How can we prepare for the 4th industrial revolution? 

Dame Vivian Hunt, Senior Partner, McKinsey & Company

COVID-19: Lessons from the pandemic- The Road to Recovery 

Angela Hwang, Member of Pfizer's Executive Team & Group President, Pfizer Biopharmaceuticals Group Pfizer

Conflict Resolution: Authoritarianism on the rise; how can we deescalate tensions?

 

Sviatlana Tsikhanouskaya, Belarusian Politician
Additional sessions will include:
The fight for equality: LGBTQ+ rights around the world
Mark Tewksbury, LGBTQ+ Activist & Olympian
Education & Empowerment
Toni Garrn, Model & Education Activist
Unpacking Gender
Shane Jenek, Drag Performer, Singer & Television Personality
Anti Asian Hate
Woody Milintachinda, Thai TV Presenter & Content Creator
Climate, Development & Food Scarcity
Joel Kinnaman, Actor & Activist

Sandra Kinnaman, Co-founder, Kinnaman Foundation
LEAD2030
Panel Discussions
Mental Health
Ambassadors in Action
Social Business Platform
Speaker Q&A sessions
Leadership Awards 
Workshops
Workshops will be running AM/PM on the Digital Platform, during the break periods live in Munich, as well as running live at The New York City Regional Hub.
We are thrilled to share that 2021 Summit Workshops will be hosted by organisations including:
Digital:
Walk Free
The Fairtrade Foundation
Fauna & Flora International
Bellingcat
KPMG
Save the Children
Generation Unlimited 
Live, Munich
IKEA
The Google News Lab
The Future Leaders Network
My Life My Say
Cultural Intellectual Property Rights Initiative
Extremely Together
Edinburgh Napier University
NYC Regional Hub
Yunus & Youth
Institute for Economics & Peace
Peace in our Cities
Exhibition
There will be Live & Digital Exhibition booths to visit during the Summit. The Digital Exhibition will include interactive spaces to view videos, download assets, and engage Exhibition Hosts.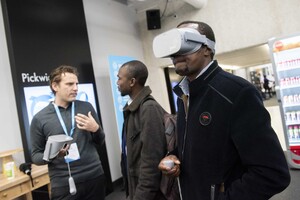 Digital Platform
We are thrilled to launch a ground breaking Digital Summit experience to deliver our world-renowned agenda to young leaders across the globe!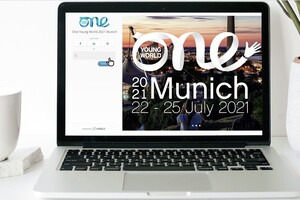 Digital Simulation Games
The Digital Platform will offer a range of innovative digital simulation sessions, delivering concrete tools, strategies and techniques for tackling some of the most pressing issues facing the world today.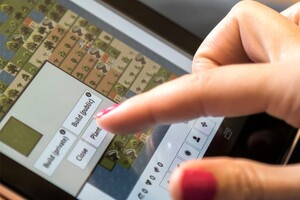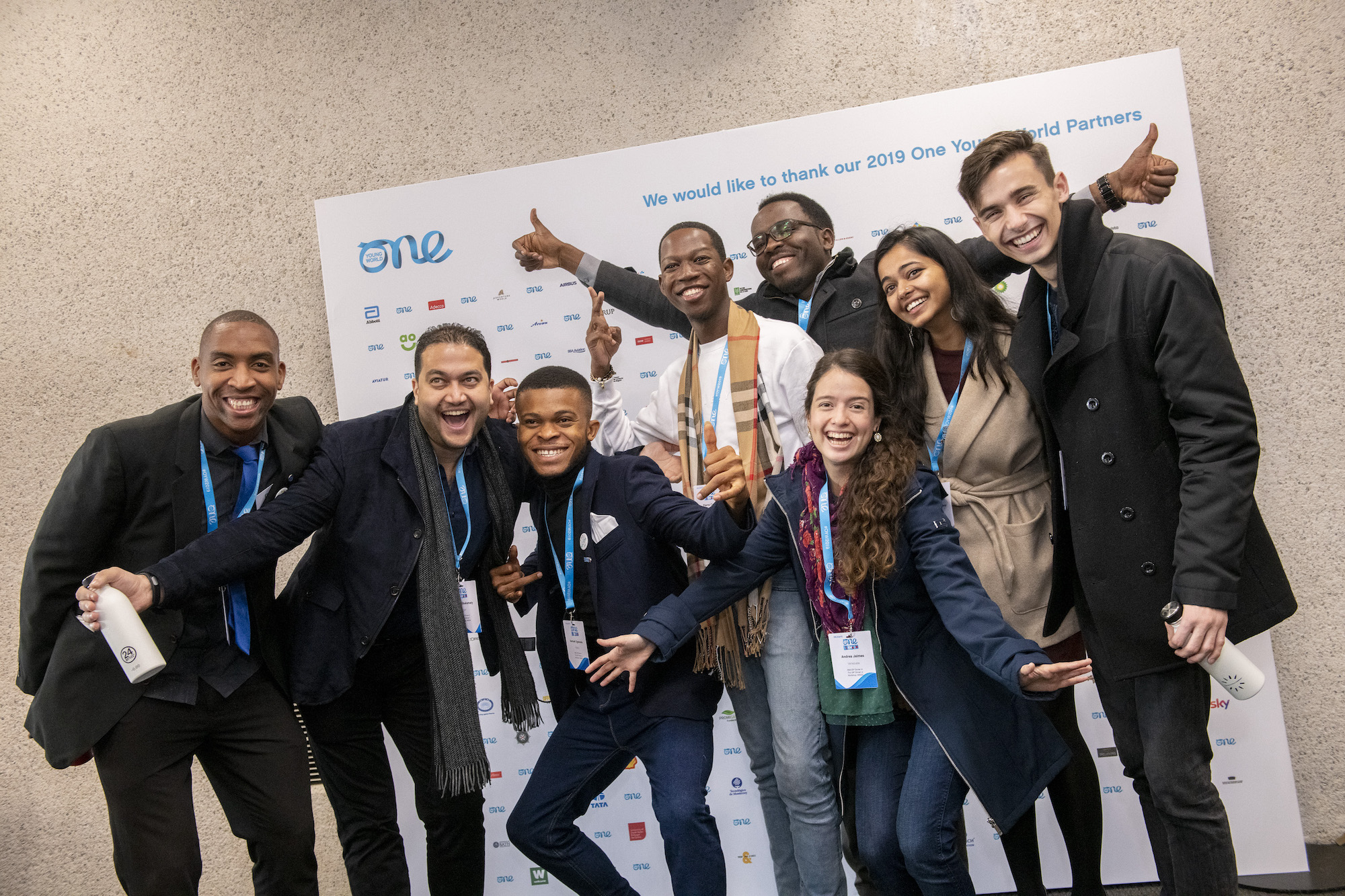 Networking
Has commenced with monthly sessions to welcome Delegates to One Young World and letting them meet and network with fellow Delegates from around the world.
Networking will continue on the digital platform, with Delegates assigned to each other for speed networking sessions, through "smart matchmaking". Delegates can also connect with other Delegates through the search function in the app. The networking lounge also provides multiple opportunities for Delegates to connect informally.
For Delegates attending live in Munich, networking will take place during hotel meetups, break periods and evening events.
Our host city will be arranging city tours live for Delegates in Munich and virtually on the digital platform.
The mobile app allows all Delegates live and digital to communicate.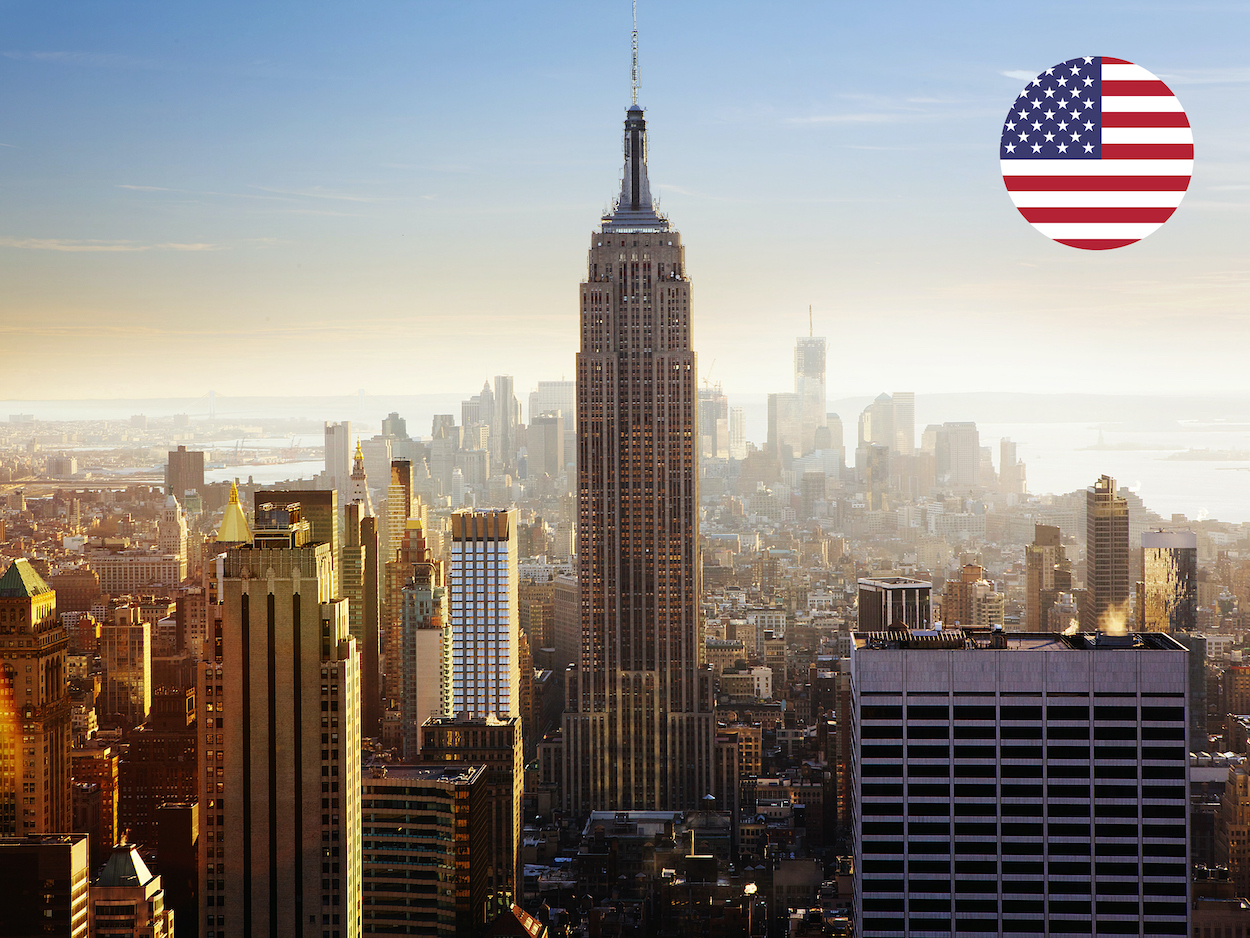 U.S. Regional Hub
A regional hub has been arranged at the St Peters University – Mac Mahon Student Center, Jersey City for those who are unable to attend the summit in person in Munich. There are excellent transport links and conveniently located for tri-state connections.
The Hub will have its own agenda of local speakers, Ambassadors and in-person workshops but will join the live Munich content. Please register as normal before the 2nd of July 2021 to confirm your seat at this Hub. Spaces are limited!
Catering will be provided for attendees.
An incredible agenda of interactive workshops, live in session speakers, live streaming of content directly from Munich every day.
Featured Speakers:
Isaac Bencomo – International Rescue Committee - Mexican Border Crossing
Shreyas Navare – Social Impact Through Stories
Ben Conard – Building Responsible Business
Ali Mustafa – Multilateralism and International Development
Featured Workshops:
Institute for Economics & Peace
Yunus & Youth - Demystifying Social Intrapreneurship: Applying the Social Business Mindset to a Corporate Setting
Peace In Our Cities
Schwarzman Scholars - Leadership
For more information please contact: