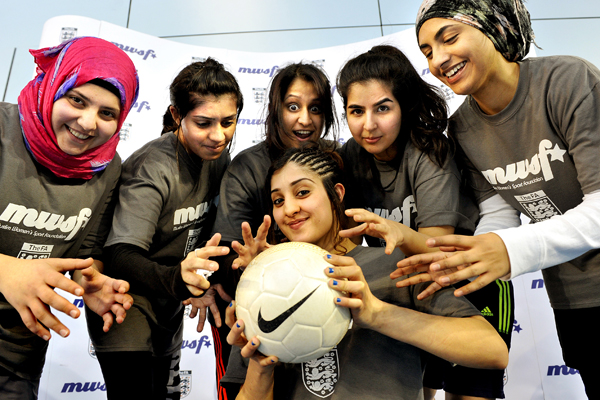 About the MWSF
The Muslim Women's Sport Foundation (MWSF) is a volunteer led charity set up in 2001 with the overarching aim to promote opportunities for Muslim women to participate in a variety of sports without compromising their religious or cultural values. Through catering to and raising awareness of their needs we aim to increase the numbers of Muslim women involved in sport through playing, coaching, refereeing and/or volunteering. Through this, we aim to use sport as a means for social development.
With vast knowledge and experience of sport, health, media, business and the BAME and Muslim communities, the MWSF over the last 15 years has developed a distinct reputation nationally and internationally for its extensive work in the field of women's sport. We set the standard and drive the agenda for our industry through consultancy, campaigns/awareness work and research in this field.*
About the Role
Role Specification: Trustee | Reporting to: Board of Trustees
The MWSF Trustees are ultimately responsible for the affairs of the MWSF, for ensuring that the charity remains solvent and is run efficiently, effectively and in accordance with its Constitution and Charity Laws. We will be supported by a set of volunteers who work across the different strands of the MWSF 2019-2022 strategy and are currently about to begin recruitment for two part-time coordinators who will run the day to day operations.
We are searching for committed individuals who strongly support the strategic aims and objectives of the MWSF and would like to enhance the existing skills of the entire MWSF team. We are particularly looking for individuals who can contribute to the following areas:
Treasurer – managing financial affairs, including reporting, risks and controls, therefore must have a finance qualification and finance experience
Fundraising – creating opportunities for funding MWSF campaigns, research and support of local sports groups
Secretary - overall responsibility for compliance, governance and regulatory matters in relation to the MWSF
Objectives for the year will be agreed at the Annual General Meeting (AGM) of the MWSF for each Trustee and progress will be reviewed by the Board at each of its meetings.
The Board meets four times a year for regular meetings both online and in person, with Trustees spending time in between meetings to oversee their areas of responsibility. Currently, Trustees would likely commit to approximately 1 day per month for this purpose.
Candidate Specification
The key personal characteristics required are:
enthusiastic champion and passion for Muslim women's sport and the MWSF's aims and objectives
a visionary thinker with the ability to think strategically and the capacity to guide practical implementation
ability to work collaboratively together within and throughout the MWSF and with external bodies
ability to challenge constructively, manage disagreements and think creatively
strong interpersonal and influencing skills
understanding of sport at all levels
patience and diplomacy
In addition, the following skills and experience for the role of a Trustee are being sought:
understanding and acceptance of the role, liabilities and responsibilities, legal and practical, of being a Trustee
willingness to devote the necessary time, enthusiasm, energy and effort to continue the growth of the MWSF
ability to develop strong positive relationships internally and externally
ability to maintain confidentiality at all times, as required
How to apply
If you are interested in applying to be a Trustee with the MWSF, please provide the information below and an up to date CV.
Please tell us how you meet the person specification above.
Please tell us your reasons/motivations for wanting to join the MWSF.
Your application can be sent to [email protected] with the reference 'Trustee 2018'. The deadline for applications is Monday 1st October 2018 by 5pm BST.
*This opportunity was provided by OYW Ambassador Rimla Akhtar.